You've created a business plan and decided on the services you want. Now it's time to bring business in and give some lucky people out there some amazing service. Oh no! Isn't advertising expensive? Doesn't Photoshop cost $700? Low cost options don't always mean you can't get high quality use out of them. There's no need to fear. Free advertising options are here.
Places you can advertise your cleaning business for free include (but are not limited to) LinkedIn, Yelp, Youtube, Craigslist, and Canva. Other types of advertising, like business cards or brochures, work just as well, especially if you have places to distribute these in your community.
LinkedIn
This site is purely business, and that's what it is primarily known for: Professionalism. You can create your professional profile, search for and post jobs, and invite others to your network. It's completely free for many essential basics, and it doesn't look like they'll be downgrading that opportunity anytime soon. You can use it to update your resume, interview potential candidates for an open position if you don't want to handle your business alone, and find the right fit for your business needs. If you're not an expert in an area your business needs, hiring someone through LinkedIn is an incredibly easy process.
You can also create a page specifically for your business, to share professional updates with your customers. If you're an administrator of the page, you can invite those you've added through LinkedIn to follow you, and stay updated on the page. Creating a business page allows you to schedule posts in advance, and make sure you'll make your business goals a reality in no time. (Facebook pages also allow for scheduling posts in advance so you can write now, and have it post for you at a later date, helping you cross another task off your To Do list.
Wondering how a small cleaning business makes? Check out this article to find out.
Yelp
Yelp has a free membership that offers a page you can control and edit as you need to (and the option to claim your business if there's a pre-existing page). This includes a place to post photos and have your customers share them. Adding pictures will help potential customers see what they'd be paying for, and it helps them decide if your service is what they are looking for.
Reviews and ratings can add to the credibility of your business as well, and they attract attention, especially on this platform, because Yelp is often the first website people go to to find reviews. You'll be able to display the price range of your products or services as well, with $ being the most inexpensive and $$$ being the most expensive.
Keeping your customers happy is important, and responding to their reviews will ensure that they feel both seen and heard by your company. If they feel you've thoroughly addressed their concerns, you are more likely to keep their business.
This will also help other customers if they have similar questions. With more satisfied customers, you increase the potential of having your one-time customers become repeat ones, and increasing your income.
Make sure you address customer concerns as soon as possible, and follow up if they still need additional assistance or clarification. Not doing so can cost you business, and for a company just starting out, that could cost you dearly. Failing to respond within a few days may be excusable, but after a week or two, your customer is going to feel as if you don't care about their needs.
YouTube
Another option, and one you should definitely consider if you're good at video marketing, is YouTube. It is completely free to upload videos, and you can include links to your other social media platforms on your channel. A channel is the home of all your videos and playlists. You can interact with your customers in the comments section and answer questions about your products through messages.
You will usually find many different types of people on this platform, including the potential audience that needs your cleaning services! (There are other websites that charge for job postings, like Glass Door, but they cost between $64.90-249, depending on the package you sign up with. You'd be better off finding a free alternative!)
Your customers can stay up to date with your products by subscribing, and this allows them to get an email every time you upload new content. Like a "like" on a Facebook page, it's a way for your customers to be the first to see new content, even if they don't regularly check the platform. While the number of followers you have on social media doesn't automatically translate to sales, the amount of interaction on your content is a good way to measure interest in your services.
Craiglist
With Craigslist, you can post job openings, products, and services, all for free. For those who may find other websites too difficult to navigate, Craigslist is very easy to use. Just choose the location you're in, sign up for an account, confirm your email, and create your first post!
Another plus (especially for cleaning businesses!) is that you can identify the cities in your service area and how far you're willing to travel to get the job done. This feature is great for companies that are exclusively brick and mortar.
Because you've taken the time to legitimize your company, you take your work  very seriously. You're in good hands with Craigslist! Craigslist takes down users or content if they detect a spammer or an over-poster, so you can focus on standing out to your audience. All the hours you put into each advertisement are not a waste of resources.
To ensure your advertisements are high quality, and enough to stand out among other competitors, keep your descriptions succinct and to the point. Readers won't appreciate walls of text if the content within them doesn't add to their understanding of the product or service.
Why would a customer benefit from your company? Why should the average person care about your cleaning business? What sets you apart? These are the things you need to consider with every advertisement you create. Your purpose needs to show in everything you use to represent your company.
Check out this article to know the salary of a cleaning business owner.
Canva
Canva (not-so-ironically similar to the word canvas) is used for graphic design products. If you need some digital marketing to make your website sparkle, you'll love this platform. It is free, and most features don't require any form of payment. They do offer select premium features such as certain fonts and backgrounds, but they are clearly marked. If you have a custom font you use solely for your brand and it's not listed, you would need a premium membership to upload it. They offer 20 selections free, so if you're just figuring out your logo and brand, you may have found the right place to start.
You can create different types of images, such as Facebook covers or profile pictures for your Facebook business page or design a fascinating ad for Instagram to gain new followers. Flyers and posters are easy to make as well, and any type of template you're looking for can be found with a quick search.
If you have a background image you want to use, Canva allows you to import it for free to use for your designs! Almost every aspect of your advertisement can be customized for no additional cost, making Canva a top tier website for new companies.
Frequently Asked Questions
Are there paid options for ads that are still affordable?
One of the most notable (and affordable) options for ads is Google Ads. You can set your budget, schedule the hours and location you want it to run, and you only pay when people click on your ad. If ads aren't in your budget after you've already created an ad, you have the option to pause your advertisement anytime, without deleting the ad you've created or disabling your account.
How much should I budget for advertisements?
According to the SBA, or Small Business Administration, 7-8% of your earnings before taxes is the ideal amount to start if your business brings in less than $5 million annually. You should keep track of how your ads are doing, and adjust them as needed. Does the wording fit the tone of your business? Are your colors what currently describes your business? Does your font show your company's personality?
What makes an advertisement effective?
Make sure you know your audience. Are you creating products for teens, adults, or the elderly? What's the average income of your ideal customer? Create a profile of the person you want to sell your product or services to. Keep your message simple. Having a short but simple slogan or a simple yet elegant logo speaks volumes. Make it look professional. If it's well done, and your ad will stand out and will be noticed. Alignment of your text and logo is important as well as adding your slogan if you have one, as well as any type of mascot. Branding is a long term goal and consistency will be key.
To learn more on how to start your own cleaning business, check out my startup documents here.
Please note that the contents of this blog are for informational and entertainment purposes only and should not be construed as legal advice. Any action taken based on the information provided in this blog is solely at your own risk. Additionally, all images used in this blog are generated under the CC0 license of Creative Commons, which means they are free to use for any purpose without attribution.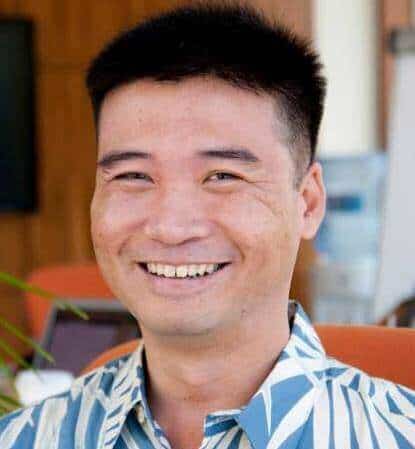 About the author. Entrepreneur and Cleaning Business Fan.
Hi! I am Shawn and I am a happy individual who happens to be an entrepreneur. I have owned several types of businesses in my life from a coffee shop to an import and export business to an online review business plus a few more and now I create online cleaning business resources for those interested in starting new ventures. It's demanding work but I love it. I do it for those passionate about their business and their goals. That's why when I meet a cleaning business owner, I see myself. I know how hard the struggle is to retain clients, find good employees and keep the business growing all while trying to stay competitive.
That's why I created Cleaning Business Boss: I want to help cleaning business owners like you build a thriving business that brings you endless joy and supports your ideal lifestyle.