All businesses can become profitable when managed appropriately. The cleaning business is no exception. In the United States, cleaning businesses have proven to be highly lucrative. According to recent reports, in 2019, janitorial services nationwide had a market size of roughly $61.2 billion, with an annual growth of 1.8%. Thus, if you are thinking of opening a cleaning business, odds are you will make a considerable amount of money. 
In the United States, the average cleaning business owner's salary ranges between $26,000 (25th percentile) to $69,500 (75th percentile.) In other words, expect a median of $4,600 per month or $55,950 a year. Nonetheless, a variety of factors can affect your salary — including expenses, the size of the company, business structure, types of services, location, and years of experience. As a result, you could be looking at a salary as low as $16,500 or as high as $137,500.
Throughout this article, we will go over each of the determinant factors that will help you make an educated decision as to whether or not you should take the plunge and open a cleaning company. 
Key Factors That Affect Your Salary 
As we explained before, many things can affect a cleaning business owner's salary. To start, know that it also comes down to your company's income vs. its expenses. In the U.S., the medium cleaning business makes 36K to 100K a year. Net profits, nevertheless, can vary from 10% – 48% depending on expenses. 
So, before you think of opening a cleaning business, you must research the start-up costs associated with this type of company. An excellent place to start is by considering costs of utilities, prices of cleaning supplies and equipment, vehicle expenses, accounting costs, marketing investments, and more. 
Once you have a clearer picture, take the time to analyze other vital factors, including:
Your company's size
One of the most definitive aspects will be your company's size. Why? It's simple. The size of your business will determine the number of jobs you can manage and the number of employees needed to do so. 
Let's break it down. To round up the minimum average profit of $36K a year, you will have to clean between 15-35 homes a month and charge clients from $100 to $150 per job, which means that you will need to go through not less than five houses or businesses a day. And for you to be able to do so, you will need at least 3-4 employees to help you reach your goal. 
Your business's structure
How you structure your business will also profoundly impact your earnings. Therefore, ask yourself these five crucial questions:
Will you own a private company or a franchise?

Will you charge customers an hourly fee or a flat rate?

Are you going to hire part-time, full-time, or individual contractors' for your business? 

Will your company offer residential cleaning, commercial cleaning, or both?

Are you going to provide any additional services such as carpet cleaning, pool cleaning, home organizing, etc.?
Based on what you answered, your earnings will vary. Thus, make sure you make the right decisions when choosing a business model and structuring your company.
Check out this article to know what are the things need to be included in your cleaning business website.
Types of services you offer
The type of services you offer will also affect your owner's salary. Think about it, if you are offering only basic cleaning services your income will be less than if you can provide other premium or specialized services such as:
Carpet cleaning

Pool cleaning

Window cleaning

Home organizing

Hospital/Medical Office cleaning 

Industrial cleaning

And more
Nonetheless, you cannot ignore expenses. If you choose to offer any of the mentioned above services, you will probably have to consider the added costs of buying specific products and machinery to be able to do the job.
Your company's location
Another important factor is where you decide to open your cleaning business. Based on where you choose to establish your company, things like taxes, permits, insurance policies, and salaries can differ. 
For example, in New York, you need more than one license and a few different permits to operate. On the other hand, in Florida, a simple General Liability coverage and a Worker's Compensation insurance might suffice. So find out if you need specific permits or licenses on a local basis. Keep in mind that legalities and insurance policies can take up a big chunk of your profits. 
Taxes can also take a toll on your annual salary. For example, California has the highest tax fees, while Alaska and Wyoming are the most tax-friendly states in the U.S.
Lastly, based on your location, you will encounter more (or less) competition. Highly populated states usually have a higher demand, and in consequence, the market for cleaning services is very profitable. Nonetheless, these are also highly saturated markets, which means that the competition is fierce, and you are fighting for a small share of the "pie." Hence, less populated cities can be more profitable as there is usually less competition.  
The years of experience you have
Evidently, if you are starting, you will have zero experience. But, you might have been in the janitorial industry before, or you might choose to acquire a franchise. Based on your track record, you could charge clients more for your services, cater to more customers, hire more employees, and even go through cleaning jobs faster. 
Don't ignore the years of experience you have (or don't have) as these will considerably affect your wages. Lastly, know that many other factors are out of your control that should also be considered, for instance, a decreased demand in the market or a surge in cleaning products' prices.
Check out this article to know what are the average income of a cleaning business.
Common Entrepreneur Mistakes That Affect Your Income
As you know, starting a cleaning business can prove to be a difficult task. Even more so if you have no previous experience as an entrepreneur. Therefore, below we will go over some of the most common mistakes that can affect a cleaning company owner's salary:
Lack of a business plan

Failing to develop an effective marketing strategy 

Growing too fast/too slow

Ignoring clients' needs 

Not paying attention to the shifts in the market

Hiring the wrong people for the job

Failure to adequately manage funds

Poor or weak risk mitigation
But do not get discouraged! There are countless resources for you to learn about what it takes to run a successful cleaning business. And applying what you learn efficiently and effectively can be a massive step towards ensuring your company's success.
Plan ahead and address the challenges of running a successful business upfront. Plus, know that there is nothing wrong with asking for experts' advice and welcoming on the team people to help you make the best out of your company (e.g., a partner, financial advisor, legal consultant, marketing specialist.)
So, there you have it! When calculating your salary as a cleaning business owner, consider location, business structure, years of experience, types of services, and company size. But, don't ignore your potential expenses and try to be realistic about what your initial investment might be. 
Frequently Asked Questions
How can I grow a cleaning business's profit margin?
There many things you can do to grow your cleaning company's revenue. Nevertheless, three of the most common strategies include:
Selling more

Lowering costs

Raising the prices
And even if one or all of these practices can work for you individually, it is always advisable to have a balanced mix. Analyze where/if you can cut down on non-vital expenses, how you can increase your sales, and what other services you can offer to justify higher prices. By doing so, you would be using the three strategies mentioned above simultaneously, and so the odds of improving your business's profit margin will become instantly higher. 
How to find a cleaning business for sale?
If you are in the market to buy a cleaning business rather than starting a company from scratch, there are many ways to find a company that fits your needs, wants, and — of course — your budget. And although it might seem obvious, the best place to start is undoubtedly online!
Type "cleaning businesses for sale" on your go-to search engine, and you will come across a variety of options. In fact, you will have so many options that the hard part will be filtering the results and learning to ask the questions that truly matter, such as:
Should I buy a franchise?

How much is the business' worth?

How well is the brand known?

Who is your biggest competitor?

Who is your current audience?

What other business-related expenses can you expect?

What are the terms and conditions related to the sale?
Overall this process may take some time, but it will be worth it. Keep in mind that one of the top reasons why new businesses fail is not having the required skills and structure to support it. Therefore, a company might seem highly profitable, but if you do not have what it takes to manage it correctly, it might not be the right fit. 
To learn more on how to start your own cleaning business, check out my startup documents here.
Please note that the contents of this blog are for informational and entertainment purposes only and should not be construed as legal advice. Any action taken based on the information provided in this blog is solely at your own risk. Additionally, all images used in this blog are generated under the CC0 license of Creative Commons, which means they are free to use for any purpose without attribution.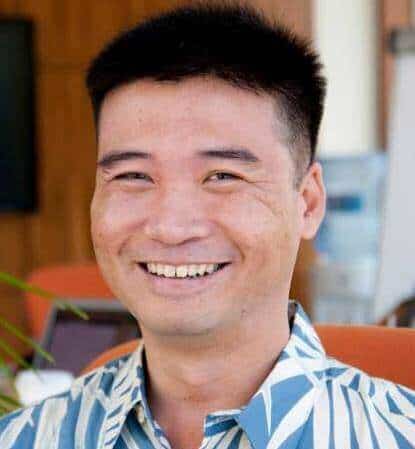 About the author. Entrepreneur and Cleaning Business Fan.
Hi! I am Shawn and I am a happy individual who happens to be an entrepreneur. I have owned several types of businesses in my life from a coffee shop to an import and export business to an online review business plus a few more and now I create online cleaning business resources for those interested in starting new ventures. It's demanding work but I love it. I do it for those passionate about their business and their goals. That's why when I meet a cleaning business owner, I see myself. I know how hard the struggle is to retain clients, find good employees and keep the business growing all while trying to stay competitive.
That's why I created Cleaning Business Boss: I want to help cleaning business owners like you build a thriving business that brings you endless joy and supports your ideal lifestyle.