Overall, cleaning businesses can be highly profitable. Plus, when compared to other small businesses, the initial capital needed is considerably lower. But, opening a cleaning business is no easy task. Many things come into play that can make or break your endeavor. One of the first things you should know is that many laws and regulations apply to this type of business. For instance, before you can even think of scheduling your first client or hiring your first employee, you need to comply with all the business's legalities.
By law, almost every location in the United States requires cleaning businesses to have and maintain a Local Business Operating License and one (or more) permits, ranging from health and zoning to insurance and signage permits. Plus, depending on the location of your company, you may also need a specific business license to be able to operate.
Below, we will go over the different licenses available, how to get them, and other vital things you will need to consider when setting up your cleaning business. 
What is a Business License?
To start, know that a business license is a legal document that allows you to operate a specific business or sell a particular product within a specific location. 
According to the Small Business Administration (SBA), most small businesses in the United States need a combination of licenses and permits from both federal and state agencies. The requirements, fees, and requisites required to obtain a license vary based on your business activities, location, and government rules.
It is important to note that to apply for a business license, your company must comply with specific regulations. Typically, when filling out a business' license application, you will be required to provide the following information:
Type of business (e.g., retail, wholesale, services, service/delivery, home occupation)

Business' name

Business' address

Contact information

Ownership details (e.g., corporation, partnership, sole proprietor, trust)

Employer Identification Number

Federal Tax ID Number
Some states or counties may require additional information such as other permits' information, insurance policies, projected annual sales, number of employees, and more. 
Failure to comply with your location's licensing and permit obligations could result in additional fees, penalty payments, or operational restrictions. 
Thus, the best advice we can give you is not to neglect the licensing process! 
Check out this article to know how to create an employee handbook for your cleaning business.
Types of Business Licenses
There are various types of business licenses. The vast majority of cleaning companies will require only a Local Business Operating License. But, as mentioned before, your cleaning company's licensing requirements can be affected by your business's scope and location. 
Below we will go over the most common licenses for cleaning businesses:
Local Business Operating License
The most common and necessary type of business license is a Local Business Operating License. That type of license essentially grants you the right to run a business. It is usually issued by the local or city government that oversees your company's location. 
Businesses located in a city need a municipal license, while companies located in an unincorporated area of the county require a county license. Also, it is essential to note that if you are opening multiple locations or planning to operate in different jurisdictions, you will need to apply for a license in each of those locations. 
So take this into consideration if you are considering offering residential and commercial cleaning services, as fees and regulations can significantly affect your budget or income. 
If you are not sure what the requirements are for your business or what type of license applies, we suggest you contact the license bureau of the city you plan to operate in and request all the necessary information. Or, you can visit the SBA website to find local business requirements based on your area.
State Business Operating License
Sometimes, a Local Business Operating License is not enough, and you will be required to apply for a State Business Operating License. The good news is that if you have already obtained your Local Business Operating License, then you already know what to expect. 
Essentially, a State Business Operating License is needed for state tracking purposes. It is pretty much a formality that allows your state to monitor your business's entity and income so they can issue taxation accordingly.
Most states have specific offices designated for this type of license. Thus, the best way to find out how to get yours is by accessing SBA's business license office locator.
Occupational Licenses
An Occupational License is a state-level license required by some states when a business offers specific types of services. Some of the most common professionals that need this type of license include:
Cosmetologists

Attorneys

Accountants

Electricians

Plumbers

Physicians

Real Estate Brokers

Insurance Agents

Professional Cleaners

And more
If you're trying to figure out if you actually need a business license specific to your occupation, you should reach out to your state's government offices (as laws and regulations vary significantly from one location to the next.)
Business License vs. Business Permit
The terms "business license" and "business permit" are often used interchangeably. And, although they are closely related, there are subtle differences between the two. To make it easier for you, always remember that licenses imply competence while permits imply inspection. 
All permits are business licenses, but not all business licenses are permits. 
In other words, a business license grants you permission to do or sell something, but does not include any sort of inspection. Permits, on the other hand, are a type of business license that regulates safety. As a result, permits require periodic inspections. 
So, your cleaning business will most likely require not only one (or more) business licenses but also a variety of permits depending on your business's structure and scope of work. 
Some of the most common business permits for cleaning companies include:
Health Permits

Zoning/Land Permits

Signage Permits

Environmental Permits

Sales Tax Permits

Trademark Permits 

Construction Permits 

Fire Department Permits

Insurance Permits
Learn more about cleaning business insurances and bonding by visiting our article here.
How to Get a Business License
Getting a business license can be a complicated process as it requires a lot of information and formalities. Nonetheless, we have divided the process into 4 simple steps for better understanding:
Do Your Research 
As we have mentioned many times throughout this article, before applying for a business license, you need to know what applies (and doesn't apply) to you or your business. So research all the regulations in your city and state to ensure compliance with every legality and regulation. 
Submit an Application
Submit the required application with the authority/authorities that oversee your business's location and activities. Make sure you meet all the entity's requirements (e.g., company information, Employee Identification Number, tax documents, insurance documents.) Note that you will need to pay a processing fee. Depending on the state, it can go from $50-$250. Also know that if your business's license has an expiration date, you will have to pay any associated costs to renew it once it expires. 
Wait for Approval
You will need to wait until your business license gets approved to be able to operate. This could take anything from a few days to a few months. It all depends on the type of license you are applying to, and how long it takes for your local entity to process your application. This means that state licenses usually take more time than local licenses due to the high volume of applications they receive every day. 
However, there are ways you can expedite the process. For instance, online applications are usually easier to review. Plus, mailing a form usually takes longer, considering the time it takes for the post office to process and deliver it. 
You can also make sure your application gets processed sooner by following all the instructions correctly and submitting all the additional documents required. If you fail to include a document or if there is a mistake on your application, it will take much longer for it to be processed. 
Get ready to start working!
Once your business license is approved, you can start offering your services to clients and companies. But make sure you know when/if your license expires to avoid any fines or legal repercussions. A standard business license for a cleaning company usually lasts 1-2 years. But, this can vary depending on location. 
Frequently Asked Questions
What is a bond and do I need one to start my cleaning business? 
A bond is a form of insurance that protects your business and your potential clients from specific damages such as losses or theft. Some states throughout the U.S. require surety bonds as you're starting your own cleaning business, as they represent a liability. So I recommend searching the following database to see if you need to get 'bonded.'  
Do I need to be CIMS certified to start a cleaning business?
The Cleaning Industry Management Standard certificate is not a requirement when starting a small cleaning business. Nonetheless, it could help your company's credibility and come in handy if you want to expand.
To learn more on how to start your own cleaning business, check out my startup documents here.
Please note that the contents of this blog are for informational and entertainment purposes only and should not be construed as legal advice. Any action taken based on the information provided in this blog is solely at your own risk. Additionally, all images used in this blog are generated under the CC0 license of Creative Commons, which means they are free to use for any purpose without attribution.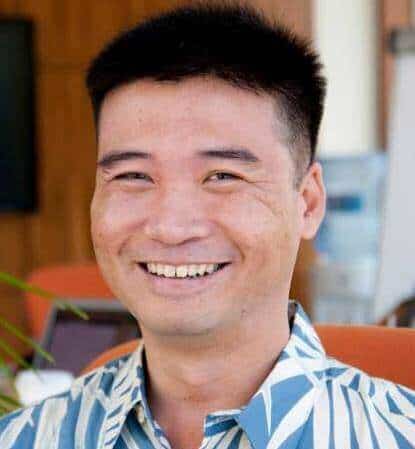 About the author. Entrepreneur and Cleaning Business Fan.
Hi! I am Shawn and I am a happy individual who happens to be an entrepreneur. I have owned several types of businesses in my life from a coffee shop to an import and export business to an online review business plus a few more and now I create online cleaning business resources for those interested in starting new ventures. It's demanding work but I love it. I do it for those passionate about their business and their goals. That's why when I meet a cleaning business owner, I see myself. I know how hard the struggle is to retain clients, find good employees and keep the business growing all while trying to stay competitive.
That's why I created Cleaning Business Boss: I want to help cleaning business owners like you build a thriving business that brings you endless joy and supports your ideal lifestyle.