Cleaning businesses are fantastic business opportunities that entrepreneurs invest in every year. Some cleaning businesses eventually become franchises, with locations throughout the world. Today, we are going to take a look at some of the top cleaning business franchises to give you an idea of what a franchise looks like.  
The top 5 cleaning business franchises
Jan-Pro
Coverall
Vanguard Cleaning Systems
CleanNet USA Inc
Image One Facility Solutions
Jan-Pro 
Jan-Pro is one of the most well known and effective cleaning service franchises there is. It's incredibly high ratings and well-known brand is what earned it the number one spot on our list here today. Jan-Pro specializes in commercial cleaning services and is especially known for its EnviroShield commercial disinfectant system. This system is very similar to what is used in hospitals to keep germs and bacteria at bay in order to provide a cleaner environment for its customers. On top of that, the backpack vacuums that the cleaners use exceed HEPA filtration standards, ensuring that its clients get the best quality clean that they can provide.  
The History of Jan-Pro 
Jan Pro was founded in the year 1991 by entrepreneur Jaques Lapointe in Providence, Rhode Island. Although the business may have started out small, it saw success early and expanded fairly quickly, as it began franchising only a year later in 1992. Since then it has only continued to grow, as, in 2018, the franchise reached 8,790 locations.
Coverall
Coverall is a cleaning company that specializes in what is known as "health-based cleaning services". Because of this, they tend to get a lot of contracts with medical facilities. 
The company claims to use eco-friendly cleaning methods, which can be especially important for some people and is still a benefit to the rest. Overall, because of its specialization and its eco-friendly cleaning methods, Coverall earns its spot as the second on our list.  
The History of Coverall 
Coverall was founded in 1985 and since its founding, it has been franchising. Since then it has continued to expand, and as of now, Coverall has about 8,000 franchise locations. 
Check out this article to learn how you can start a forclosusre cleaning business.
Vanguard Cleaning Systems  
The next cleaning service franchise on our list is the company known as Vanguard Cleaning Systems. Although Vanguard does not have a specific specialty as Coverall does, what separates it from other cleaning franchises is its five service standards.  
Curious about liability insurance, learn more here. These service standards are as follows:  
An account liaison for each customer

 

Informed and motivated to exceed expectations 

 

Advanced cleaning technologies 

 

Diverse and specialized capabilities 

 

A disciplined approach 

 
These five service standards that Vanguard prides itself on are what has allowed it to become as reputable as it has and what also has allowed it to earn its spot on our list of the top cleaning service franchises.
The History of Vanguard Cleaning Systems  
Vanguard Cleaning Systems was founded in 1984 and since its founding, it has been franchising to a number of different locations. From the years 2009 to 2018, the number of locations grew from 1,519 to 3,327. However, since 2018 the number of locations has slightly declined to 3,239.  
CleanNetUSA Inc
CleanNet USA is known for offering a full range of janitorial services, including something that most don't offer in building and ground maintenance. In addition to being an all-around cleaning service, CleanNet USA offers a "Clean Green Program" that is eco-friendly for LEED certification, as well as the fact that the company uses Green Seal products. To clarify, LEED certification is the most widely used green building system in the world right now. Because CleanNet offers a Clean Green Program, buildings that are LEED-certified can hire this cleaning program and still retain their certification. \
The History of CleanNet USA 
CleanNet USA was founded by Mark Salek in 1988, and like most of the other companies on this list, it has been franchising since its founding. In 2011, the company reached an all-time high of 5,274 franchise locations. Since then, however, the number of locations has fallen to 1,746. 
Buildingstar International 
Unlike most of the other cleaning franchises on this list, Buildingstar International focuses its cleaning services solely on office buildings. This lack of variation has allowed Buildingstar International to focus exclusively on its ability to clean office buildings, which has allowed it to become incredibly efficient in what it does.
Buildingstart International has a very unique franchise program in the way that it lets a franchisee "ease" their way into owning their own franchise. The company allows a franchisee to start cleaning part-time to retain the security of employment. Once the franchisee is ready, they can transition to the current onsite manager, putting them in charge of their own crew of cleaners.  
Then, once the franchisee is ready, they can move into the corporate program focused on larger buildings and accounts, which gets them ready to start their own franchise, ensuring that they are ready to do so. This helps the company as if the franchise succeeds, not only do they get more money for a franchise fee, but it also makes the brand look better. 
The History of Buildingstar International 
The company was founded more recently than some of the others on this list, being founded in the year 1994. They began franchising in the year 2000, and in the year 2018, there was a total of 883 franchise locations. Of these 883 locations, only 6 are owned by the company itself, while the rest are owned by franchisees.
Check out this article to know how long it will take you to clean a house professionally.
Benefits of opening a franchise 
Name recognition  
One of the biggest benefits of opening a franchise is the name recognition that comes with the business. This is especially helpful if you open a franchise with a large company that has a massive number of locations because most people are likely going to recognize the brand and be more willing to hire you because of it.  
Large support network 
Operating with a franchise gives you access to a large network of support from the other business in the network. This network of support can be very helpful to first-time business owners who can benefit from the extra resources.  
Little expertise needed  
Opening up a franchise generally requires less experience than opening up a normal business because most of the time, franchise owners will train you on the job. This is in comparison to opening up your own business where you are essentially on your own. 
Advantages of opening your own (non franchised) business  
Control
When opening up your own business, you have complete control of nearly every decision that needs to be made. This is in comparison to opening up a franchise where most decisions are either restricted or already made for you. Having control can be very important to business owners, so it is definitely something that you should consider. 
Cost
Although it will depend on the type of business you are looking to own, opening a franchise will generally cost you more than opening your own business. As I said, this will depend on the type of business you are looking to operate, however, a decreased opening cost may be a big factor in your decision.
Innovation and Creativity  
Founding your own startup allows you to implement your own innovation and creativity. If you want to do something that's different from what most people in your field are doing, then go ahead! As the owner, you have that option.
What you should remember 
The most common thing you may hear from people who are interested in opening up a startup is that they aren't sure they can do it. But this simply isn't true! You can do it, plenty of others have and you can be next. Eventually, you may even be franchising your own business, you just have to believe in yourself.
How much does it cost to open a cleaning business?  
Although most of this article was focused on cleaning business franchises, we are going to a few minutes and take a look at how much it is going to cost to open your own cleaning business. When you are starting your cleaning business, it may be a good idea to keep staff low and start with the basics. If you are keeping staff low and only starting by offering some of the most basic services, you can keep your start-up costs between $2,000 to $10,000. This is an incredibly low start-up cost, making opening a cleaning business a very appealing business venture. Now that we know the overall costs for opening a cleaning business, let's take a look at what contributes to this cost.
Start-up costs for a cleaning business
Equipment and supplies 

 

Advertising 

 

Licensing 

 

Employee costs 

 

Building space
All of these factors combined are going to make up your startup costs for your cleaning business, keeping them low can make opening your cleaning business that much easier!
Frequently Asked Questions
Is franchising the best option for opening a cleaning business?  
Throughout this article, we have been focusing on some of the top franchises in the cleaning business market. While these franchises have been doing well themselves, you may be wondering if franchising is the best option for you. So to give you a better idea of whether opening a franchise is the best idea for you or not, we're going to look at some of the benefits of opening a cleaning business franchise and the benefits of opening up your own cleaning business.  
To learn more on how to start your own cleaning business, check out my startup documents here.
Please note that the contents of this blog are for informational and entertainment purposes only and should not be construed as legal advice. Any action taken based on the information provided in this blog is solely at your own risk. Additionally, all images used in this blog are generated under the CC0 license of Creative Commons, which means they are free to use for any purpose without attribution.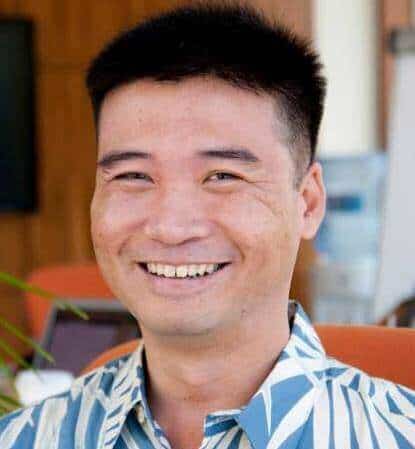 About the author. Entrepreneur and Cleaning Business Fan.
Hi! I am Shawn and I am a happy individual who happens to be an entrepreneur. I have owned several types of businesses in my life from a coffee shop to an import and export business to an online review business plus a few more and now I create online cleaning business resources for those interested in starting new ventures. It's demanding work but I love it. I do it for those passionate about their business and their goals. That's why when I meet a cleaning business owner, I see myself. I know how hard the struggle is to retain clients, find good employees and keep the business growing all while trying to stay competitive.
That's why I created Cleaning Business Boss: I want to help cleaning business owners like you build a thriving business that brings you endless joy and supports your ideal lifestyle.