People move out of their homes for different reasons. Sometimes, they get kicked out. While there isn't much you can do about it, you can make a living from the opportunity this leaves open– a foreclosure cleaning business. So, how do you start a foreclosure cleaning business? 
Starting a foreclosure cleaning business is easy as long as you have a good plan in place. The following are steps that will guide your planning and help you start off on the right foot:
Create a budget
Get permits and other legal requirements
Training and education
Source for clients
Get your pricing right
Work out logistics
Before we get into the planning proper, let's discuss a little about the foreclosure cleaning business a.k.a. the junk cleaning business. 
The Junk Cleaning Business 
One thing that is common among people moving out of their homes is that they all leave junk behind. You would hardly find one newly foreclosed home where the previous owners didn't leave junk behind. Some of these junk items may include old furniture pieces that have fallen out of love, items that are not necessarily in bad condition that the previous owners didn't want, and all sorts. In some cases, the previous owners even damage the property in anger or revenge for getting evicted.  
If you plan on running a foreclosure cleaning business, it's a good choice. You don't only get to clean out junk, you could also make extra bucks from selling some items that are still valuable. And if you are feeling generous, you may donate whatever is left. 
Now to those steps:
Create A Budget
Just like every other business, a proper foreclosure cleaning business incurs costs and you must be prepared to cover them. These operating costs often include the following: 
Paperwork
As you will soon see, you have a lot of paperwork to do before starting the business. You need to get permits and licenses, and these are not free. You will also need to keep tabs on the operation of each job you get. This may involve some paperwork too. 
Labor
You can't clean the houses all on your own. Well, you can, but do you really want to? Depending on the size of your business, you would need extra hands, and each pair of hands have pockets that need to be filled. Also, you might need some construction contractors to come in and do some repairs, and people to handle legalities and your finances. You'll have to pay them salaries. 
Supplies
This just makes sense, doesn't it? You would need supplies to clean the houses with. You would also need equipment to clean and handle hazardous wastes if any. Trust me, people sometimes leave behind surprises and it is better to prepare for them. 
Vehicles
What do you do with all the junk? You move them! Especially when there are big pieces of junk items to clean up, like old furniture pieces. That is why you would need trucks to help you get things around and also hold your cleaning equipment. 
Disposal fees 
Although not everyone has to worry about them, prepare for them all the same. You may check-in with your state department in charge of disposals to know how they charge for waste disposal. 
Miscellaneous and unexpected costs 
You can't avoid these because you can't plan for everything. There will always be unexpected expenses like vehicle break–down or having to do more cleaning or repairs than you estimated. It just makes sense to include these costs in your budget. Now that you've got your budget and operating costs locked down, it's time to take the second step into owning a foreclosure cleaning service.
Wondering how long it will take to clean a house professionally? Visit this article to know the answer. 
Get Permits and Other Legal Requirements 
There are legal requirements to fulfill and permits to get before you can clean any foreclosed home, or call your business a foreclosure cleaning business, for that matter.  
You would also need a business license that allows you to do business in your state. This is the first license you should get before a Federal Tax Identification Number that allows you to have employees working with your business. This license (Federal Tax Identification Number) is also called an Employer Identification Number. 
A general contractor license is also something you may want to invest in, and here is why. Lenders
prefer that you have it. When you register with them (and you should), they want to know that you are capable of handling every cleaning and repair duty that the foreclosed home needs before they resell it. A general contractor's license tells them that they don't have to go through extra stress to get some other contractors to do some repairs after you have cleaned up. 
Purchasing an insurance policy is non-negotiable. Every business needs it. Your business needs it.  
Those first two steps will cost you money. But the following next steps will get you your money back. Let's get started. 
Training and Education
At first glance, this may not sound like it will save you money but read on.  
If you are new to the business, incompetence can cost you more than you can imagine. The incompetence doesn't necessarily have to be from you. A business can suffer because of the incompetence of its staff. Imagine your accountant makes mistakes in keeping track of your finances, or your marketer (if you have any) makes unprofitable bargains.  
Think about how much trouble your business could be in if the governme66nt catches you disposing of wastes in the wrong manner, all because you or your workers didn't know the right way to dump them. 
With proper training, you can skip the extra costs incompetence attracts. You can get business models that help you save money in the long run. If you are buying a foreclosure cleaning franchise, you may not have to worry about these because the franchisor would give you templates and guidelines to follow and help you mitigate losses. However, new foreclosure cleaning businesses should not do without training their staff. 
Do you now see how proper training and education helps you make money by helping you spend less? Now let's get to the part where you make money by… you know, making more money. 
Source for Clients    
This is where you learn how to get people or businesses to patronize you. There are various ways to source for clients, and they include the following: 
Lenders
Banks, real estate agents, and other lenders often need foreclosure cleaning services like yours to clean foreclosed properties and get them ready for selling. You need to let them know that that is what you do. Register with these organizations if you have to. Consider placing adverts too. 
Don't miss foreclosure auctions 
Many potential buyers and sellers come for these auctions because they are likely to get good deals. Houses are up for sale, and anyone may need your cleaning services after a purchase is made. You could even pay whoever is handling the auctions to announce your services during the auction.  
Go online and make connections 
The internet has made the world seem like a small space. You can get everyone in your region to know about your business through the internet. Start by creating websites where people can easily find your business and make orders if they need to. You can also make use of some websites like Realtors and Zillow that show you foreclosed homes. 
Go around. Do some hunting. 
If you move around enough, you may find some houses that have "for sale" or "foreclosed" signs in front of them. Get the contacts of the people selling them and inquire about their need for cleaning services. 
Reputation and referral 
Many businesses claim that most of their biggest clients were gotten through referrals. And referrals only come when you have done a good job. So, strive to do all your cleaning jobs as best as you can. If you have other ways to attract clients to your business, don't hesitate to try them out. The worst that could happen is that the potential clients don't get back to you.  
Don't get ahead of yourself when clients are paying attention to you. That is only half of it. You need to know how to price your services right.
Living in Texas and planning to start a cleaning business? Check out this article to learn how.
Price Your Services Right
Pricing your services could make or break your business. This is why you need to get it right. 
Do your research. See what other foreclosure businesses charge for their services. You may then decide how you want your prices to be compared to theirs. And as you begin to get more jobs, try to keep track of the general amount foreclosure cleanups cost.  
You may also get good bargains from lenders who want a quick turnaround for the cleaning services. They don't mind paying for the extra costs it takes you to not only clean up the property but also get all the repairs done and have the property ready for reselling in no time. At the same time, don't forget they are mostly banks. Getting the best deals is what they do. Don't overprice. 
After cleaning, you'll need to do something about the junk you take out of the house. 
Work Out Your Logistics 
Now that you have gotten the cleaning done, what is left is to remove the junk and dispose of them. For heavy removals, you would need a truck to handle them. You can either buy a truck (if your budget allows you) or rent one. Renting is more cost-effective if you're just starting but buying would save you a lot of money in the long run. 
Disposing of the junk is trickier than removing them. There are different types of wastes and different ways to dispose of them. The first thing you should do is to remove items that can be reused, recycled, or sold. Whatever you can't sell, you can donate. Wastes from electronics can also get your business some extra bucks when you sell them. 
We have covered the basics of starting a foreclosure business. However, we can't teach experience. We would if we could. By following the steps discussed here, you'll be well on your way to starting your foreclosure successfully. 
Frequently Asked Questions
How much do foreclosure cleaners make? 
The average foreclosure cleaning business earns between $500 and $2500 a house. Your earnings depend on how big your business is and the size of the job, among many other factors.  Don't forget that you can also earn extra bucks from selling junk items from the foreclosed houses. 
How long does it take to clean a foreclosed home? 
Foreclosure cleaning businesses often take a week to complete a cleaning. This usually depends on the size of the home, the labor force, and how much work needs to be done. 
To learn more on how to start your own cleaning business, check out my startup documents here.
Please note that the contents of this blog are for informational and entertainment purposes only and should not be construed as legal advice. Any action taken based on the information provided in this blog is solely at your own risk. Additionally, all images used in this blog are generated under the CC0 license of Creative Commons, which means they are free to use for any purpose without attribution.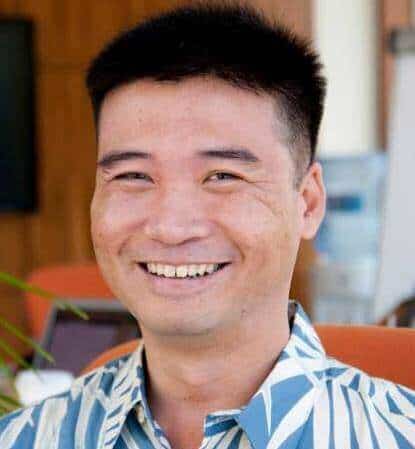 About the author. Entrepreneur and Cleaning Business Fan.
Hi! I am Shawn and I am a happy individual who happens to be an entrepreneur. I have owned several types of businesses in my life from a coffee shop to an import and export business to an online review business plus a few more and now I create online cleaning business resources for those interested in starting new ventures. It's demanding work but I love it. I do it for those passionate about their business and their goals. That's why when I meet a cleaning business owner, I see myself. I know how hard the struggle is to retain clients, find good employees and keep the business growing all while trying to stay competitive.
That's why I created Cleaning Business Boss: I want to help cleaning business owners like you build a thriving business that brings you endless joy and supports your ideal lifestyle.