The cleaning business essentials you need before you get started are very basic. There is no need to spend a lot of money if you're planning to start a residential cleaning business.
The cleaning business essentials you will need before you get started your cleaning business are: quality cleaning products, vacuum cleaners, furniture polish, essential containers, marketing and office supplies and ads to build your business.
If you're planning to establish a residential cleaning service, you can look forward to a minimum investment and great financial benefits because the demand for cleaning services will always be there. House cleaning is a job that most people want to hand off to someone else.
Buy quality cleaning products
Quality cleaning supplies will help you clean more efficiently. If you clean more efficiently you'll be able to clean more homes and increase your profits. The proper supplies will save you money because they'll lost longer, and you'll save yourself the inconvenience of making extra trips to the store to restock. Some of your clients may want you to use their specific cleaning products; if so, have them make a list of what they want you to use and show you where the cleaning products are kept so you don't waste time looking for them when you get to the job.   
A good multi-purpose cleaner is vital. Make sure you note what kind of surfaces you can use this cleaner on. Look for a cleaner that is also a disinfectant. These days, people are genuinely concerned about tackling germs.
Shop in out of the way places for your cleaning supplies that you may not have considered. Most people don't realize that you can get cleaning supplies at hardware stores, home goods stores, office supply stores. and even pet stores. They stock supplies like disinfectants, dish soap, Windex, Clorox, and all-purpose cleaners. 
Vacuum Cleaners
Invest in a quality vacuum cleaner for the carpeted and hard wood areas of the homes you clean. A high-quality vacuum will pay off hugely in the long run. A vacuum that uses bags holds more dirt than a bagless vacuum, but bagless vacuums use filters that can be expensive to replace. A substandard vacuum may last only 1-2 years, but a quality vacuum can last as long as 20-30 years with good care. It will clean better, too. Because of better suction, it will penetrate and remove dirt from carpet fibers better.
Something to take note of when you're choosing a vacuum is its cleaning radius. The cleaning radius is the full reach of the vacuum from where it's plugged in, to the end of the cleaner head. If any of your customers have allergies you'll want to choose a vacuum that has an anti-allergy seal and has HEPA filtration. HEPA (high efficiency particulate air) filter, is a mechanical filter that will help purify the air by capturing allergens like pet dander, dust mites and pollen in your client's homes.
Other vacuum cleaner options to consider are brand, warranty, accessories and especially weight. If you're going to be carrying it from room to room in the homes that you clean, you'll want one that is as lightweight as possible.
Searching for cleaning equipment? Check out this article to learn some of the best mops for your cleaning business.
Furniture Polish
Good wood polishes will clean and shine furniture, keeping it healthy and making it last longer. Furniture polish won't seal wood — this is a common misconception. Most of your clients will have hardwood furniture like oak or mahogany, or softwood like pine and cedar. Do some homework to find out what kind of furniture your clients have so you'll know what kind of polish to use since all furniture polish is not alike.
It does matter what kind of polish you choose. Furniture polishes to choose from include oil, aerosol, and wax. The right kind will add shine to coffee tables, end tables, chairs — basically to any kind of wood furniture your client needs you to work on. Use a soft cloth to apply the polish and always rub in the direction of the wood grain. You can also choose a multi-purpose enhancing polish that can be used on wood, leather, granite, stainless steel, laminate, and quartz.
Essential Containers
You'll need an all-purpose container for carrying all your cleaning supplies. Use one that is made of sturdy plastic and is deep enough and wide enough to hold most if not all of your supplies. The right container can hold bottles, cloths, sponges, gloves, paper towels and cleaning brushes and will keep them all organized and in good working condition. It will help you a lot to have them at your fingertips when you need them; choose one that fits comfortably into the vehicle you'll be driving to customers' homes and one that is easy to carry when loaded up with your supplies.
To store large quantities of supplies and tools like mops and brooms, consider shopping around for high-quality used containers. Keep in mind cost efficiency and durability. Know what kind of container and how many you will need before you start looking and avoid any containers that once held toxic materials.
Marketing and Office Supplies
Make use of your laptop or PC in your cleaning business to keep track of your statistics. One of the essentials you may want to take advantage of is cleaning business software. It may not be on your list of essentials but consider what it can do for your business. You can use it to manage your clients, time tracking, invoicing, and whatever you feel is the best way to organize your business to keep it running smoothly.
The right software will save you lots of time and give you that confident feeling of being in control. Choose a software that provides as many benefits as possible. For instance, being able to book online and pay online are excellent options to look for in your software. It can also help you convert bids into jobs and most of you can keep track of all your client information in one spot, leaving you more time to grow your business.
As far as office supplies go, you'll need the basics like file folders, invoicing materials, paper, pens, applications for employees to fill out, and any required government forms. A quality laser printer is also a must-have.
Check out this article here to get some ideas of questions you should use when interviewing for your cleaning business.
Ads to Build Your Business
An integral part of your cleaning business will be an effective ad campaign. You don't want to overpromise in your ads, but also remember to let your best features shine so that customers will know exactly what you can do for them. Your mission statement or a guarantee of customer satisfaction is a good way to begin an ad that you will use to start and grow your cleaning business.
Good advertising can help get your business off to a good start, it can also help you grow your mailing list and keep your name in front of customers. Decide on a goal for your advertising, how much can you afford, how many email addresses you'd like to get, and how long you want your ads to run. Digital ads are not very expensive and you can start out small with Facebook and Instagram ads.
Create an email newsletter to reach out and really connect with your future customers and fill it with useful content to educate people on all the services you provide. There are lots of websites that provide templates that will personalize your newsletter and fit your brand. Customize it with text, logo, and images to make the best impression. You can upload images or use your own. A well put together newsletter will go a long way to help you build your brand and establish credibility from the start.
Frequently Asked Questions
Do I need business insurance?
Insuring your business will cover certain accidents and losses you may sustain when building and running your cleaning business. At first, insurance may seem unimportant, and many times small business owners put it on the back burner. But insuring your business can protect it from a loss that you can't afford to cover on your own. What business insurance will do for your small business:
Help protect you from expensive lawsuits

Provide some protection from theft, damage, and natural disasters

Cover employees with worker's compensation insurance
How Much Should I Charge for my Services?
The average rate for house cleaning services these days starts around $25-50 per hour. Rates can go much higher, depending on the type of cleaning you're doing and how much demand there is in your area. If you're deep cleaning a home, you'll be doing more thorough cleaning which requires more tools. Because of this, you can charge more.
Consider these factors when pricing cleaning jobs:
Square footage of the home

How often you'll clean the home

Demand in your area

Your experience

The condition of the home
What's the Best Way to Hire Great Help?
Since cleaning homes is a physically demanding job, you'll need people who are strong enough to do the work and don't mind getting their hands dirty or working alone. Your employees also need to have an independent streak. What to Look for in Employees:
Look for people with prior house cleaning experience or those who have done jobs requiring physical labor.

Look for people who seem to be self-motivated.

Hire friendly people who will let their happy personality shine through to your clients.
To learn more on how to start your own cleaning business, check out my startup documents here.
Please note that the contents of this blog are for informational and entertainment purposes only and should not be construed as legal advice. Any action taken based on the information provided in this blog is solely at your own risk. Additionally, all images used in this blog are generated under the CC0 license of Creative Commons, which means they are free to use for any purpose without attribution.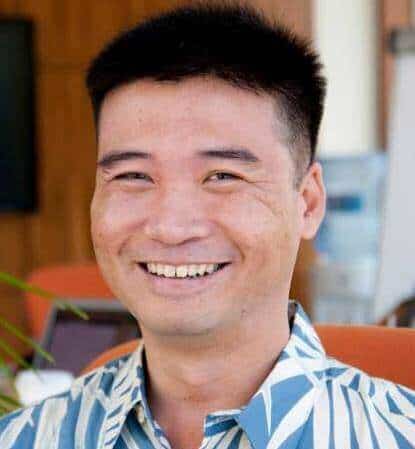 About the author. Entrepreneur and Cleaning Business Fan.
Hi! I am Shawn and I am a happy individual who happens to be an entrepreneur. I have owned several types of businesses in my life from a coffee shop to an import and export business to an online review business plus a few more and now I create online cleaning business resources for those interested in starting new ventures. It's demanding work but I love it. I do it for those passionate about their business and their goals. That's why when I meet a cleaning business owner, I see myself. I know how hard the struggle is to retain clients, find good employees and keep the business growing all while trying to stay competitive.
That's why I created Cleaning Business Boss: I want to help cleaning business owners like you build a thriving business that brings you endless joy and supports your ideal lifestyle.