When you are starting your cleaning business, getting the proper supplies will be an essential part of the journey. Without the right supplies, you will have a difficult time completing your cleaning jobs. One of the most important supplies you will need to purchase is a mop. Without a high-quality mop, the floors at your cleaning job will not look as clean as they should. We have gathered our top 5 mops, including both mops for commercial cleaning and some options that will work better for residential cleaning.
For commercial cleaning, the best mops are sturdy with long handles that allow you to reach a further distance. The best mops will also have a removable mop head that can be replaced with refills to save you money in the long run. For residential cleaning, we believe that the best mops are made of microfiber material and also include a removable mop head, like commercial mops. Residential mops can be smaller since you will be cleaning smaller floors.
Commercial Mop: Nine Forty Commercial USA Looped End Wet Mop Head
This Nine Forty Mop Head has many benefits that will come in handy for commercial cleaning. Our favorite part about this particular mop is the adjustable handle. You can easily adjust the handle to increase the length of the mop's frame. This will help you be able to access more places while standing in one spot. Therefore, this mop is specifically great for the larger commercial buildings you may be cleaning that feature a large amount of tile.
Another thing we love about this mop is that it has a clamp where the mop head begins. This feature makes it easy for you to discard the old mop head once your current one is no longer usable. Nine Forty makes refill mop heads, where you can buy the refill at a much cheaper cost. That way you can continue using the same original mop frame and do not have to pay for an entire new mop multiple times. This will save your business money in the long run.
Commercial Mop: Real Clean 16 Inch Commercial Microfiber Mop Kit
This commercial mop is one of the best commercial mop options, especially if your commercial space features any sort of hardwood. The Nine Forty mop we previously mentioned is one of the best options for tile, but it can easily leave hardwood flooring too wet if you use it to mop. This Real Clean mop will not give you that same problem with hardwood.
Depending on the type of floor you are cleaning and what you are looking to achieve, the Real Clean Mop comes with various mop pads that you can use. This helps you ensure that you get the floors at your cleaning job looking spectacular. You want to use the Microfiber Wet Mop Pad for a deeper clean and the Microfiber Dust Mop Pad when you are doing a lighter job.
One of our favorite parts about the Real Clean Mop Kit is you can remove the mop pads, wash them and then use them again. You can cash them in most washers. Similar to the Nine Forty Mop, you can buy refill mop pads for this mop as well. This will save you a large amount of money over the life of your business.
To get some ideas on questions you can use in your interview for your cleaning business, check out this article here.
Commercial Mop: O-Cedar Heavy Duty Looped-End String Mop (Commercial Grade)
For those business owners looking for an excellent commercial cleaning mop that has a lower price point, we highly recommend the O-Cedar Heavy Duty Looped-End String Mop. This mop does a phenomenal job when it comes to cleaning commercial floors, but it still allows you to stay within your budget.
Like our other top commercial mop choices mentioned above, this mop also allows you to remove the mop strings from the frame of the mop. This allows you to fully clean and sterilize the mop strings if you would like, or you can purchase refills and throw your old mop string set away. This is another way it will help you save money (on top of the already low price you will pay for this mop).
Residential Mop:

O-Cedar Easy Wring Microfiber Spin Mop & Bucket Floor Cleaning System
When it comes to the best mops for residential cleaning, you can aim to get mops that have a smaller size since you will be cleaning a much smaller floor space. This O-Cedar Floor Cleaning System is one of our top choices for residential cleaning because it comes with everything you need, minus your cleaning solution. You get the actual mop itself, the bucket, and even one refill for the mop head. It is a great value and it also does a great job.
Besides the massive value you get from this floor system, another perk that we love is the foot pedal that comes with the bucket. You can step on the foot pedal to wring out the mop and make sure you get rid of as much excessive liquid as possible. This is important because it helps prevent you from leaving any floor too wet or slippery. If the floor is left too wet, it often will not dry as quickly, and it will not look as clean once it is dry either.
The handle on this mop expands to 51 inches, which will help you get to more spaces without stepping on an area you have already mopped. We have noticed this comes in handy for the homes that have small sections of tile floor that are hard to get to. The microfiber material of the mop helps you get rid of tough dirt spots that may be hard to remove.
Check out this article to know how to create a cleaning business operations manual.
Residential Mop:

CQT Microfiber Mop Floor Cleaning System
When it comes to residential cleaning, we recommend sticking with mops that are made of microfiber material. The microfiber is gentle enough to be used on a wide variety of hard surfaces, but at the same time, it is tough enough to get rid of difficult spots on a floor. From our experience, microfiber is reliable when it comes to cleaning residential homes.
One of our favorite parts about this CQT Floor Cleaning System is that it comes with 4 washable pads, making it perfect for those who are looking to save money on the supplies for their business. The shape of the mop is excellent for getting into smaller, more difficult spaces (like under an oven or refrigerator). This is important when it comes to residential cleaning.
In our opinion, the CQT Floor Cleaning System is more durable than other mops we have used for residential cleaning, especially for the same value. The handle can extend up to 57 inches, which can help you work more efficiently as you are able to cover a wider area with less movement. Last, we love that this mop comes with a 30-day refund or replacement warranty, which helps give you peace of mind with your purchase.
When you are completing cleaning jobs, a mop is absolutely essential, whether you are doing commercial or residential cleaning. It is likely that every single one of your clients will have at least some hard floors (like tile) that require a mop. To leave your clients satisfied and get floors as clean as possible, it is important to get a mop that is high-quality. The 5 mops mentioned above are excellent options for a cleaning business of any size.
Frequently Asked Questions
Are the supplies needed to start a cleaning business expensive?
The supplies to start your cleaning business do not have to be expensive. One of the best parts about starting a cleaning business is the supplies needed are minimal compared to other types of businesses and you can spend a lower amount of money on the supplies if you are on a budget. When it comes to a lot of the standard supplies you will need to start completing cleaning jobs, many of them can be found at your local discount store. Especially as your business is just getting started, you do not have to spend large amounts of money on supplies. You can start investing more in supplies as your business grows.
Is it better to do commercial or residential cleaning?
Both commercial and residential cleaning can be very profitable for any cleaning business. The better option ultimately depends on your goals and vision for your cleaning business. As your business is just getting started, we recommend starting with residential cleaning. Residential jobs can often be easier to land and require less cleaning professionals. As your business grows and you start hiring cleaning professionals to help you with jobs, then you will be more prepared to start looking for commercial cleaning clients. The great part about commercial cleaning is it is generally contract based and provides continual income.
What do most cleaning businesses charge?
The amount you can charge as a cleaning business will ultimately depend on your experience and where your business is located. Every area will have a different range when it comes to what you can charge. For residential, most cleaning businesses charge an hourly rate. For many areas, this rate starts at around $20 to $25 an hour per cleaning professional and the rate can greatly increase for businesses with more experience. For commercial cleaning, cleaning businesses often have a set contract with the cleaning client. Therefore, the rate will depend on the size of the building, the amount of cleaning professionals needed, and how frequently you clean the building.
To learn more on how to start your own cleaning business, check out my startup documents here.
Please note that the contents of this blog are for informational and entertainment purposes only and should not be construed as legal advice. Any action taken based on the information provided in this blog is solely at your own risk. Additionally, all images used in this blog are generated under the CC0 license of Creative Commons, which means they are free to use for any purpose without attribution.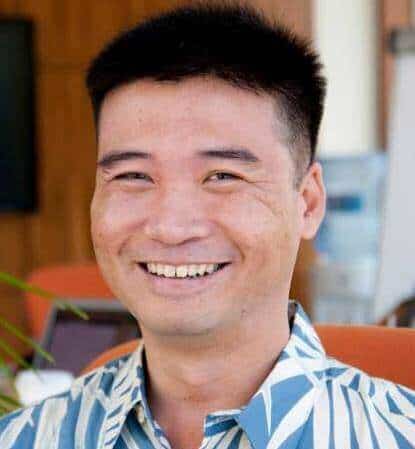 About the author. Entrepreneur and Cleaning Business Fan.
Hi! I am Shawn and I am a happy individual who happens to be an entrepreneur. I have owned several types of businesses in my life from a coffee shop to an import and export business to an online review business plus a few more and now I create online cleaning business resources for those interested in starting new ventures. It's demanding work but I love it. I do it for those passionate about their business and their goals. That's why when I meet a cleaning business owner, I see myself. I know how hard the struggle is to retain clients, find good employees and keep the business growing all while trying to stay competitive.
That's why I created Cleaning Business Boss: I want to help cleaning business owners like you build a thriving business that brings you endless joy and supports your ideal lifestyle.