If you are reading this, that means that you are considering starting your own cleaning business and you are wondering if you will need a license to do so. This is a question that many people looking to start their own cleaning business ask. As a business consultant, I have seen this question asked over and over and I have the answer.
When starting your own cleaning business, obtaining a vendor's license is the bare minimum. In addition to the question as to whether or not a business license is necessary, here are some other points to consider:
Why are business licenses so important?

The legal structure of your business.

How to obtain a business license for a cleaning business?

The difference between residential and commercial clients.

Will you need permits?
Why are business licenses important?
There are a variety of reasons for obtaining a business license, so many people may feel that a business license may not be necessary. However, this is simply not true. Here are two main reasons that having a business license is important:
A license identifies your business and holds the owner accountable.
Much like a driver's license, a business license identifies the business and ensures the legitimacy of its operations. Once a business license has been established, so has a public record for that entity.
This record contains the name and address of the business, the name and address of the registrant, the business's filing history, and a list of any assumed names. This helps to ensure accountability. Should something happen, there is a person's name attached to the entity.
A license protects the health and safety of the public.
Certain licenses are required to operate certain types of cleaning companies, such as those providing services such as janitorial duties. If your company performs substandard work or acts negligently — such as misusing of chemicals — commercial and government customers are protected to some degree (more on this later).
The Legal Structure of your Business
Choosing a legal structure for your company is an extremely important step in establishing your business. There are different business structures. They are as follows:
Sole Proprietorships
Give the sole owner complete control over the business. This structure is automatically considered if business activities are performed but the owner does not register as any other type of entity.
Partnerships
Are the simplest of the structures for two or more individuals. Under the partnership umbrella, the are limited partnerships (LP) and there are limited liability partnerships (LLP).
An LP consists of one general partner assuming unlimited liability while the other partner(s) have limited liability. This means that the partner with general liability is liable not only for his actions but the actions of the other partner as well. The partner with limited liability is only responsible for his own actions and not that of the other partner. However, with the limited liability also comes limited control over the company. In an LC, profits are passed through the personal tax returns of the owners with the general partner having the sole responsibility of paying self-employment taxes.
LLP's are very similar, with the difference of the limited liability extends all partners. Each partner is protected against the debts of the company. Also, each partner is freed from being held responsible for the actions of the other partner(s).
Limited liability companies (LLC)
Afford the business owner protection from personal liability while also having the profits and losses pass through the owner's personal income without being subjected to corporate taxes. LLC owners are still considered self-employed and thus are still required to pay self-employment taxes.
Corporations
Offer the largest amount of protection when it comes to personal liability. There are several forms of a corporation, however, that is beyond the scope of this post. While corporations afford the business owner the highest level of protection as far as personal liability, there is the drawback of double taxation in some cases. In addition, there is a more extensive requirement for record-keeping, operational processes, and reporting.
Can you clean a house without a business license? Check out this article to know the answer.
How to Obtain a Business License for a Cleaning Business?
So now you have determined the structure of your business and you are ready to apply for your business license. But, how do you go about that?
The first thing you will need to do is contact your local governing office and ask them what is required to operate a cleaning business in your city or town. As mentioned above, the least you will need is a vendor's license. A vendor's license is necessary because you have to collect and pay taxes on all of the money that you collect from customers.
As for DBA's, some localities require them to be registered while others do not. At this point, you must determine whether or not you will operate under a DBA.
The Difference Between Residential and Commercial Clients
It is important to realize the difference between residential and commercial clients, as the needs of the two differ.
As mentioned above, residential cleaning businesses are not required to have more than a vendor's license. When starting a commercial cleaning business, a surety bond — often referred to as a janitorial bond — may also be required (more about surety bonds later).

Residential and commercial cleaning differ in ways other than the legal aspect. For instance, residential cleaning is done during the day, while commercial cleaning is done at night and on the weekends while the client is not occupying the office.

While cleaning a home, you are touching the customer's personal belongings. Therefore, they tend to be more selective with whom they allow in their space. Commercial customers tend to be less 'picky' as the environment is not as personal.
Also, residential customers tend to be more demanding as far as the details of their home are concerned (i.e. placement of the pillows on the bed or couch, folding the towels just right, placing the items just right once you are finished dusting). Commercial clients are more concerned with the contract being fulfilled and that the cleaning crew adheres to it.
When the client is in the home during a cleaning, they will sometimes want to talk with the employee(s), whereas such is not the case with a commercial client as they are not likely to be in the building during the cleaning. Therefore, when hiring for a residential cleaning crew, it is important to focus on hiring individuals with good communication skills.
Check out this article to know to write an employee handbook for your cleaning business.
Will You Need Permits?
Some towns and cities require permits such as Home Occupation licenses and permits for any home-based business. These requirements vary from place to place. Top concerns for these localities are foot-traffic, business signage, and noise and odor regulations. For more information contact your local town or city clerk.
So How Long Will It Take to Get my Business License?
The time it will take for you to complete the process and receive your business license will vary depending on your locality and the legal structure of your business. If you are applying for a DBA, the process may take just a few days. However, if you are forming a corporation, the process may take up to 2 weeks. So, keep these things in mind as you are planning to launch your cleaning business so you don't schedule clients before you are legally able to do the work.
Frequently Asked Questions
What is a Surety Bond and Do I Need One?
A surety bond provides peace of mind for the customer in that all aspects of the contract will be met. It protects the customer in the event the work is not completed as promised. When you are bonded, the customers can collect from the bonds, rather than suing you (or your business, depending on the structure you choose). You do not necessarily have to have a surety bond. However, having one could potentially bring in more customers, as being bonded increases the confidence that potential customers are likely to have in your business.
Will I Need Insurance?
General liability insurance is always a good idea, especially as you are going to be working in other people's homes and/or offices. Similar to a bond, insurance protects you and your business in the event of a lawsuit. For instance, if you accidentally damage an expensive heirloom while cleaning a customer's home, or you mop the floor and the customer walks by and slips, your business insurance would cover the damages as opposed to you having to fork over the funds yourself. This also protects your personal assets in the event of a lawsuit.
Also, general business insurance can protect you in the event of a lawsuit, property damage, lost income, and other situations that are not covered by surety bond. It is better to be safe than sorry when it comes to insuring your business.
To learn more on how to start your own cleaning business, check out my startup documents here.
Please note that the contents of this blog are for informational and entertainment purposes only and should not be construed as legal advice. Any action taken based on the information provided in this blog is solely at your own risk. Additionally, all images used in this blog are generated under the CC0 license of Creative Commons, which means they are free to use for any purpose without attribution.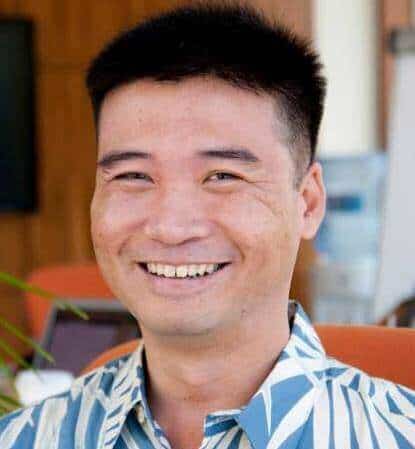 About the author. Entrepreneur and Cleaning Business Fan.
Hi! I am Shawn and I am a happy individual who happens to be an entrepreneur. I have owned several types of businesses in my life from a coffee shop to an import and export business to an online review business plus a few more and now I create online cleaning business resources for those interested in starting new ventures. It's demanding work but I love it. I do it for those passionate about their business and their goals. That's why when I meet a cleaning business owner, I see myself. I know how hard the struggle is to retain clients, find good employees and keep the business growing all while trying to stay competitive.
That's why I created Cleaning Business Boss: I want to help cleaning business owners like you build a thriving business that brings you endless joy and supports your ideal lifestyle.