Deciding to create your own small business is no small feat, and advertising one isn't always easy, either. Knowing where to start can make or break your cleaning business, so follow along for an easy guide on advertising your business to obtain and retain a solid customer base!
The best ways to advertise your cleaning business include:
Having a good website
Utilizing social media
Digital Marketing
Newsletter or Blog
Flyers
Referrals and Testimonials
Networking
Read on to find out more details about each of these advertising techniques.
Website
Before you do any advertising, your business needs an online presence that you completely control. Putting together a website is vital for that. 
While social media is good to share your business, consider your website as your home base. This is something only you can control—you're not at the mercy of a social media web site's rules, regulations, or formatting. 
Making a website is easy. Using a website like SquareSpace, Wix, or WordPress walks you through the entire process of designing your website, purchasing a domain name, and setting it all up. 
Design your website to focus on generating leads. Guide your visitors to your services, and then make it easy for them to contact you. It's also a place where you can potentially take payment online—check out these options when you're designing your website. 
One important caveat to note when designing your website is mobile accessibility. Laptops aren't the only way people will be searching for you—they'll be using phones and tablets. Web design should be optimized for both desktop and mobile searches. If you're still unsure about designing your website, try contacting a local company or check for a freelancer online. 
Check out this article to know how to market your cleaning services to realtors.
Social Media
While we all use social media for personal use, we've been made very aware of social media for businesses. Your cleaning business is no exception. You can use any number of these platforms to promote your cleaning business—but make sure you pick one or two. Managing more than that will become your full-time job, and then you can't complete the cleaning work that you bring in!
It's a good idea to pick a social media platform that either hits most of your target demographic or is frequently used in your locality. Before creating your public profile, do some research to decide which one to use—Facebook and Instagram are both very popular and have a broad spectrum of users. Another site to consider is LinkedIn—it is entirely free and a professional social media platform. 
Facebook is a great place to start due to its number of Facebook groups—share your offers and your information, but don't constantly spam the people in the group. Promote your content, don't annoy with your content. It's also straightforward to set up a business Facebook page, along with listing all your pertinent information. Enable reviews for your business to include testimonials!
For a cleaning business, Instagram is another great way to get your word out. Using photos and videos for promotion on this primarily visual website is your best bet; try using personal videos about your employees or even your testimonials to get potential customers' attention.
When posting on social media, follow specific marketing guidelines, like keeping your messages short and using photos or videos to share your message. If you need help creating graphics for your social media pages, try visiting Canva. This free graphic design website focuses on themes and templates to be used directly on social media websites. 
Video messaging is also essential to use on social media—when creating these, make sure you focus on the person, whether your employee or your customer. They want human stories, not generalized information about what you do. This is another place where testimonials and referrals can be used.
Digital Marketing
Using digital marketing can help to target your future customers through where they live and what they're searching for. 
By working with Google AdWords or Facebook Ads, you can narrow down who you advertise to and increase the likelihood that the exact person searching for a cleaning service in your area sees your ad. 
Before you set up Google AdWords, you may have to claim your Google My Business. This is the sidebar that comes up on Google when someone searches for your business. This information can be claimed and updated by you! 
Using something like Canva to create your ads is an option and utilizing text-based advertising like through Google. Before you sit down and start considering digital marketing, make a list of keywords you would like associated with your ads or words that you think people will be searching to find your business. Consult with an expert to get the most out of AdWords that you can.
Newsletter or Blog
You'd be surprised—email marketing is still a big part of advertising! While you'd think it is something that most people delete or don't sign up for at all, it can still be an effective and accessible form of advertising for your business. 
The key to effectively using an email list or blog is making sure your content is fresh and exciting. While it can be a free service, people will associate you and your business with good, helpful information, and it will be first on their minds when they're on the hunt for a cleaning company. 
Creating a newsletter or blog can also increase the likelihood you'll be found on social media and push traffic to your website. People searching for your business may not sign up for your services the first time through, so making sure that you're on their mind and reminding them that you're a trusted service through email or blog posts is critical. 
Flyers
Flyers don't always work for other services, but you can make flyers work for you! Please make sure you post them anywhere you can, like community centers, grocery stores, even small businesses like coffee shops, as for permission before you post your flyers in any of those locations. 
In addition to posted flyers, you can also send out mailers if you have the budget. This may feel old-fashioned, but it's a nice, personalized touch sending out a flyer in the mail if you're promoting within a local area. 
You can also use these flyers as an advertising tactic while you're on the job. When your employees are done at one house or business, have them take flyers to the surrounding homes and businesses that aren't currently using your services. You can also have a built-in referral service by advertising to those in the same neighborhood—word travels fast when people are talking about you and the work you do. 
Flyers should include your name, any relevant prices, and contact information. It would be best if you also designed it with compelling graphics, along with a call to action that encourages your potential customers to contact you. The expiry date on the offer helps push that encouragement, along with a coupon code for your business. 
Referrals and Testimonials
Word of mouth is not lost in the public social media age! It tends to spread faster. Utilize a referral program in your business to get the word out about your business and reward those who speak out about what you do. 
This also rings true about testimonials—check in with your existing customers and ask them how they like your service. Those quotes can go a long way when using them to advertise through other avenues. When you're asking for a testimonial, make sure you pick the right clients. Find out which one is the most loyal or has been with you the longest and discuss the best job you've done for them. 
Using an incentive like free cleaning hours or taking a percentage off is ideal; just make sure you're clear on how the process works before advertising it to your existing customers. When crafting your referral offer, it needs to be something your customers want or need. They will not want to spread the news about your business if they're not interested in the reward. Look over what services you find your customers needing most and go off of that to brainstorm ideas.
Check out this article to know to get cleaning contracts with schools effectively.
Networking
Along with the use of referrals, start networking locally to bring up the awareness of your business. Join the local Chamber of Commerce or work with other small businesses to make contacts. You never know what one small business owner may know that could help your business grow. 
You can also cultivate new customers this way! Don't underestimate the power of small businesses working together. They will be your best customers, repeat customers, and are the first people who get asked about new services in town. 
Networking is still one of the most powerful ways of advertising. People trust other people's opinions, so sharing your flyers or business cards with as many people as possible is always going to benefit you. Getting your name out into potential customers' mouths only spreads awareness and will make your business the first name that comes up when someone needs your service.
Another way of networking is getting involved. Find a non-profit organization you're passionate about and volunteer. This is a great way to show what your company stands for, help a non-profit, and talk about what you do with people. 
Knowing how to advertise your cleaning business is crucial but consider putting it all down into a marketing plan before implementation. While all these techniques work separately, sitting down and making a plan to make all of them work together will not only make your life easier but create a cohesive message. 
Each technique can complement each other, and doing so will improve your outreach, help you acquire new customers, and help you retain your existing ones. Solidifying your goals and mission, deciding your target audience, and finding out your competition are all facets of that marketing plan and will help you determine the best advertising techniques that will bring customers to your business!
Frequently Asked Questions
What should my budget be for advertising?
The Small Business Administration states that 7-8 percent of your earnings is enough to run a small business. They also encourage you to revisit that number often as your goals and plans change. 
How do I write ad copy for my cleaning business?
Focus on what you bring to the table. Appeal to emotion rather than just disseminating information, especially on social media. Consider what your hashtags could also be—and possibly choose a hashtag to represent your business on social media. 
To learn more on how to start your own cleaning business, check out my startup documents here.
Please note that the contents of this blog are for informational and entertainment purposes only and should not be construed as legal advice. Any action taken based on the information provided in this blog is solely at your own risk. Additionally, all images used in this blog are generated under the CC0 license of Creative Commons, which means they are free to use for any purpose without attribution.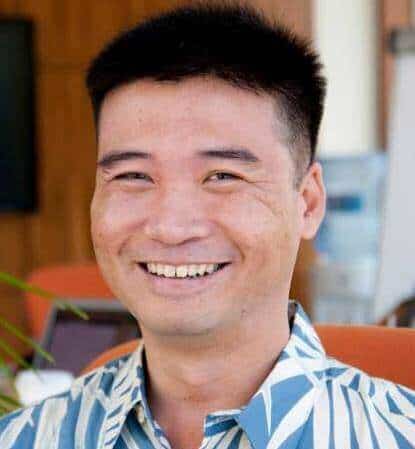 About the author. Entrepreneur and Cleaning Business Fan.
Hi! I am Shawn and I am a happy individual who happens to be an entrepreneur. I have owned several types of businesses in my life from a coffee shop to an import and export business to an online review business plus a few more and now I create online cleaning business resources for those interested in starting new ventures. It's demanding work but I love it. I do it for those passionate about their business and their goals. That's why when I meet a cleaning business owner, I see myself. I know how hard the struggle is to retain clients, find good employees and keep the business growing all while trying to stay competitive.
That's why I created Cleaning Business Boss: I want to help cleaning business owners like you build a thriving business that brings you endless joy and supports your ideal lifestyle.