There are many ways that you can market your cleaning service. You can purchase advertisements on television, on the radio, on Facebook, or even on the Google search engine. However, one of the most overlooked areas for advertising your cleaning service is through handing out flyers. This method allows you to meet new people while you are marketing your cleaning service. This begs the question, "What should you put on a flyer for your cleaning service?"
Here are eight essential details that should be included on your cleaning service flyer:
Your business's name and contact details
A description of the cleaning services you provide
Eye-catching graphics
The specifics of what sets your cleaning service apart from the others
A call to immediate action
A statement ensuring your customers that they are protected
A list of your prices and any current promotions or discounts
Any specialized cleaning services your company handles
In this article, we are going to take a closer look at the eight essential details that should be included in the flyer you will be using to promote your cleaning service. I will also include examples under each category that show how each detail should be properly utilized.
Business Name and Contact Details
This is the single most important detail that should be included on your cleaning service's flyer for one simpler reason. If you fail and include your business name and your contact details, potential customers will have no idea how to contact you, or who you are, for that matter. This is the most important part of your flyer, so be sure to start with these details.
A great way to make people remember the name of your cleaning service is to ensure that the font you choose is legible and impactful. If potential customers can't read the font you choose, or if your font doesn't make an impact, you are no better off than if you forgot to include it in the first place. You should also be sure to use black ink for your business name, and make it easier little larger than the rest of the writing on the flyer.
For example, if the name of your cleaning service is based on "Merry Maids," be sure to put it in large, black font on the top of the flyer, with your phone number directly under your name. You should also add the name of your website and your email address.
Check out this article to learn what is the best cleaning franchise and know why.
Description of Services You Provide
Now that you have gotten the attention of your potential customers, and they know your business name is contact information, it's time to let them know what you do. Of course, people are going to know that you are a cleaning service, but this is your chance to increase the number of calls you are going to get for quotes. Just be sure to keep it as brief as possible.
You are limited on the amount of space that is available on a flyer. This is why keeping the descriptions of the services you offer as concise as possible is so important. Besides, people generally have relatively low-interest attention spans, and you run the risk of them losing interest if your list of services offered is too long. Keeps it simple, and keep it clear.
One example of including some list of services, while keeping it simple and clear, is to say something like this "We offer light housekeeping, deeply cleaning, carpet shampooing, and decluttering and organization."
Eye-Catching Graphics
What's a good flyer without graphics? Well, it certainly is not very memorable. Your cleaning service needs something included on its flyer that breaks up the monotony of all the information you are giving to the public. However, there are a few do's and dont's that pertain to the inclusion of graphics on your flyer. Try to keep these things in mind when you are creating your flyer.
The first thing that you should keep in mind when you are designing your flyer is a keep the image relatively simple. Unless you have a great printer, as well as using high-quality paper, try to resist the temptation of putting high-resolution pictures or graphics on your flyer. Trust me on this one. They never come out looking as good as they did on the program you used to create your flyer.
One great example that incorporates these guidelines is to have a cartoon image of a broom that is sweeping away dusty included in your flyer. It's a simple graphic that portrays what type of business you have.
What Sets You Apart From the Others  
Once they included the Who, What, and Where in your flyer, it's time to address the Why. What specialty services does your cleaning service offer that sets you apart from the other cleaning services in your area? What should potential customers call you when there are plenty of services that are also available? This is your opportunity to shine. You have their attention. Take advantage of that little fact.
This especially holds when you don't get to have face-to-face conversations with potential clients. Think about this. If you leave a flyer on a vehicle in the parking lot, most people might glance at it before tossing it in the trash. If you make sure to include a specific service that you offer which sets you apart from the others, you will get people thinking, and that's the first step.
One thing that you can include on your flyer that says what sets your cleaning service apart from the competition is, "We are on call 24 hours per day. We also work weekends."
A Call to Immediate Action
This detail is perhaps the simplest detail to include on your cleaning service's flyer, but it can also be one of the most important elements of your flyer. An effective call to action can create a sense of urgency with potential clients if you did correctly. A good call to action can also get people thinking that how badly they may need a cleaning service. That service could be yours.
An example is goodness call to action can good something like, "Why wait another day? Call us today!"
Protection
Now that you have created a sense of urgency, the next step is to make a peoples feel safe and secure as hiring your cleaning service. This is your chance to give those people the peace of mind that your competitors simply don't offer. Let's face it. People are going to feel unease about letting strangers into their homes. They will feel vulnerable.
By including any protection your cleaning service provides, you are informing potential customers that there is one less thing that they need to worry about when they hire your cleaning service. In my experience, customers would much rather feel safe and secure about their decision to use your business than feel uneasy and unsure about the other cleaning services they could have chosen.
One good idea that will make your customers feel at ease is to include the statement, "We are a fully insured, licensed, and bonded cleaning service."
Prices, Promotions, and Discounts
Just from looking at your flyer for a few minutes, your future clients know who you are, how tough contact you, what you do, and they feel secure in hiring your cleaning service. Now it's time to get down to brass tacks and close to the deal. What's the first question that people usually ask once they become acclimated with your cleaning service?
Of course, they want to know what type of prices you are going to charge them. Besides pricing, you should also include any promotional pricing your cleaning service is now offering, as well as any discounts you can offer. Be sure that you and your employees are fully honoring these prices and discounts once you start gaining customers.
An example of how this should be done would be to say something like, "Deepak cleaning and $20 per hour, but if you bring in this flyer, you are entitled to 15% off before August 31st."
Do house cleaners bring their own cleaning supplies? Know the answer by visiting our article.
Your Cleaning Specialties
While many of your customers may need light housekeeping, there are always going to be a few people that are going to need specialized services. Announcing any specialties that your cleaning service offers can work hand in hand with describing what sets your cleaning service apart from your competitors. Be sure to include this on your flyer. It's more important than you may think.
A great example of how you can do this is to include something like, "Although we offer a wide range of cleaning services, we offer to specialize in fire restoration and water damage."
Summary 
Handing out flyers for your cleaning service is a great way to market your business while meeting new people. Just remember to make sure that your flyer contains the eight essential details that should be included on it. First, you should have the name of your cleaning service as well as your contact details. A good flyer should also include a brief description of the cleaning services you offer. Eye-catching graphics are always an essential part of any good business flyer. Next, you should have a brief statement about what sets you apart from other cleaning services.
A call to action is a great way to see quick results from your flyers. You should also make a brief statement regarding the type of protection you can extend to your customers. If you are currently offering any discounts or promotions, they should also be included on your flyer, as well as a list of your prices. Finally, if your cleaning service specializes in a particular area, that should also be included in your flyer. If you make sure that these eight essential details are on your flyer, you should start seeing results from your efforts sooner rather than later.
Frequently Asked Questions 
What type of specialty services should your cleaning service offer?
Your cleaning service should offer specialized services that can help to set you apart from your competitors. While many cleaning services offer housekeeping, or deep cleaning at best, some of the specialty services that your business can offer include boat cleaning, RV cleaning, pool cleaning, pressure washing services, and tree limb removal.
Are you required to have insurance if you own cleaning business?
If you are a one-person cleaning service, the only thing that you will need to have is a business license. However, if you employ more people than yourself, you will need to have unemployment insurance. While it may not be required by law, a good general liability policy is always a great idea. You will also need automobile insurance if it is required in your state to get from job to job.
To learn more on how to start your own cleaning business, check out my startup documents here.
Please note that the contents of this blog are for informational and entertainment purposes only and should not be construed as legal advice. Any action taken based on the information provided in this blog is solely at your own risk. Additionally, all images used in this blog are generated under the CC0 license of Creative Commons, which means they are free to use for any purpose without attribution.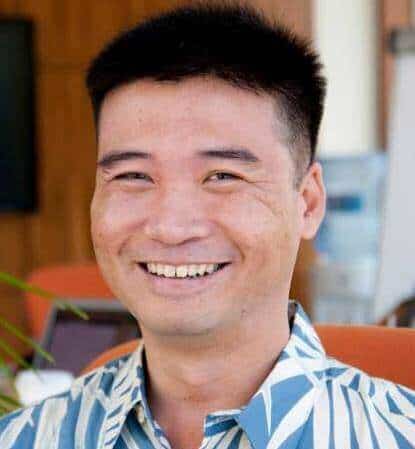 About the author. Entrepreneur and Cleaning Business Fan.
Hi! I am Shawn and I am a happy individual who happens to be an entrepreneur. I have owned several types of businesses in my life from a coffee shop to an import and export business to an online review business plus a few more and now I create online cleaning business resources for those interested in starting new ventures. It's demanding work but I love it. I do it for those passionate about their business and their goals. That's why when I meet a cleaning business owner, I see myself. I know how hard the struggle is to retain clients, find good employees and keep the business growing all while trying to stay competitive.
That's why I created Cleaning Business Boss: I want to help cleaning business owners like you build a thriving business that brings you endless joy and supports your ideal lifestyle.