Getting started with your own cleaning business can seem daunting, but it is possible! You will need to start by saving your money, creating a business plan, and deciding what services you will offer. You may even be wondering what resources you will need to start your own cleaning business. 
The average cleaning business will require at least $1000 to get started. While you can get started for less, depending on whether or not you are planning on starting your own business or buying into a franchise, the costs will vary. You will need to set aside money for cleaning supplies, insurance, and business licensing. If you decide to do marketing or hire employees, you should set aside even more.
While that may sound like a lot of money, you must save enough so that you can get started without having obstacles. Continue reading as we explain what you'll need to pay for and how to get started with your cleaning business. 
Start-Up Costs
Starting your own business has quite a few expenses, and most people don't realize everything that starting your own business requires. Starting a cleaning business is no exception. It would help if you had money set aside for everything from cleaning supplies to insurance. 

[Table Above Shows Potential Costs For Cleaning Startup]
Cleaning Supplies and Equipment
To get started, you'll have to invest in cleaning supplies and equipment. While you'll be able to stagger your future purchases of replacement cleaning supplies, at the start, you'll need enough money to purchase everything up-front. 
Cleaning supplies you'll need to get started include: 
Disinfectant Spray

 

Disinfectant Wipes
Bleach
Glass/Window Cleaner
Stainless Steel Cleaner
Furniture Polish and Wood Cleaner
Wood Floor Cleaner
Mop Cleaning Solution
Toilet Cleaning Solution
Toilet Brush Refills
Disposable Sponges
Paper Towels
Garbage Bags
Gloves
Shoe Covers
Dust Mask (to avoid inhalation of toxic chemicals)
These cleaning supplies will need to be replaced as they are used, so you'll need to figure them into your business expense budget. Cleaning equipment you'll need to get started include: 
Vacuum
Mop
Broom/Dustpan
Duster
Microfiber cloths
Toilet Brush Wand
Spray Bottles
Supply Caddies
The total cost for all cleaning supplies and equipment should cost somewhere between $300 and $600. Of course, if you choose to purchase a fancier vacuum or higher-end products, you may end up spending more. You'll need to decide on a budget at the beginning to determine what you can afford to spend on these items. 
Check out this article to know which is better between an electrostatic sprayer and a fogger.
Licensing and Permits
Starting your own business comes with licensing and permits. For a new business owner, you are determining what type of licenses and permits you'll need can be confusing. For this reason, we're going to break down the differences. 
First, you'll need to determine what structure your business will have. If you intend to operate your business as an LLC, you will need to pay additional costs to open your business. An LLC can protect you if a situation makes you liable. This is complicated, and we highly recommend that you read more about Limited Liability Companies at the IRS website before determining your business structure.
Once you've decided what structure your business will have, it's time for you to apply for a business license and vendor's license. A business license will allow you to specify a business name, the number of employees you'll hire and will allow you to collect sales tax for tax purposes. The cost varies from state to state, and we recommend that you visit your state's licensing website to determine the costs. 
According to the Small Business Association website, most businesses will require licensing that costs less than $300 to get started, but the costs associated will vary state by state and depend on the business structure you choose. Expect to pay more if you choose to run your business as an LLC.
Insurance
Purchasing insurance for your house cleaning business is necessary. Without insurance, you could be liable for any accidents or mistakes you make while cleaning your customer's house. Insurance ensures that your customer can make a claim and be reimbursed for whatever was damaged if an accident happens. 
What are the risks to being uninsured? If you do something that causes damages, you would be liable to pay for them. Your client could sue you for damages and the legal fees to collect on it. What's worse, if you can't pay for the damages and legal fees,  you could have your wages garnished and your credit rating damaged. It's not worth the risk. Not to mention, some states require that you be insured.
Insurance costs vary from state to state and depend mainly on the type of insurance that you purchase. Generally speaking, you would want to get at least general liability insurance to protect yourself in case of damage to your client's belongings or home. 
Additionally, you may be required to purchase bonds such as a surety bond. A surety bond reimburses your client in the event of a claimed theft or loss. Some clients will only hire cleaners that have surety bonds in place. A surety bond lets your customer know that you take your business seriously, and it tells them that they can trust you. They know if something of theirs is stolen, that they'll be reimbursed for it.
Conservative estimates are that you'll need somewhere between $500 and $1500 for a year's coverage for general liability insurance depending on where you live and how much insurance you purchase. This estimate does not include the cost of a surety bond or any other form of insurance.
Additional Expenditures
If you are thinking about having a commercial vehicle or hiring employees, you will incur several different expenditures that you'll need to consider. Between hiring costs and insurance costs, you'll have to save a lot more to start your business. 
Hiring Employees
If you plan to hire employees for your business, you'll incur several costs upon start-up. First, you'll need to make sure that your business licensing is updated to allow you to hire employees. Second, you'll need to purchase insurance such as workers' compensation, which is legally required in most cases. 
You'll need to pay for workers' compensation in case your employee gets injured on the job. This insurance is required in most cases and is a necessary expenditure if you plan to hire employees. If you pay your employee $25 per hour, your workers' compensation costs could cost you anywhere from $350 to $1200 annually, depending on where you live. And if you pay your employees more than that, you'll need to pay more for insurance.
Wondering what is the cost of a bin cleaning equipment? Check out this article here to know.
Commercial Vehicle
While it's not strictly necessary to have a commercial vehicle, it can make the job more accessible and provide a good marketing tool. If you decide to purchase a commercial vehicle, there is an initial cost and then upkeep costs. Initially, you'll need to pay for the vehicle and signage. Additionally, you'll need to pay for registration, gas, and insurance as part of the upkeep.
Purchasing a commercial vehicle can be expensive. A standard minivan or an SUV might have the right amount of space for you to transport your vacuum, buckets, and caddies of supplies. You'll need to make an initial investment by purchasing your vehicle. The average cost of a new minivan or compact SUV is somewhere around $32,000. In contrast, the average cost for a new full-size SUV is somewhere around $66,000. 
You may want to use your new vehicle as a form of marketing. If that's the case, you can choose signage or a complete paint job. Vehicle decals are the least expensive option running anywhere from $200 to $500+ depending on the complexity of the decal. Additionally, you can purchase a car wrap that covers the entirety of your car, which can cost anywhere from $1500 to $3000. Lastly, you can get a complete paint job for up to $10,000. What type of marketing you choose to do depends on your budget and needs. 
You may decide to custom retrofit your vehicle hold all your supplies. You could install shelves inside of your vehicle, as an example. You could also install anchors to anchor your supplies, like a rolling bucket or vacuum to prevent them from falling in transit.
And last but not least, vehicle insurance is an absolute must-have. For a commercial vehicle, you'll need commercial vehicle insurance to protect you in case of an accident. The average cost for commercial vehicle insurance is between $1500 and $1900 per year, depending on where you live and what type of vehicle you want to insure. 
Summary
You can start your cleaning business for as little as $1000 in some cases, although it's easier to get started with more savings. Adding extra costs such as hiring employees or a commercial vehicle will drastically increase the start-up costs. You'll need to plan for these costs and add them to your expense budgets. 
Frequently Asked Questions
How Much Should I Charge Per Hour for Residential Cleaning?
For residential cleaning, the average pay per hour is between $25 and $50. More experienced cleaners charge even more, and some charge as high as $90 per hour. The price charged per hour varies depending on location.
To learn more on how to start your own cleaning business, check out my startup documents here.
Please note that the contents of this blog are for informational and entertainment purposes only and should not be construed as legal advice. Any action taken based on the information provided in this blog is solely at your own risk. Additionally, all images used in this blog are generated under the CC0 license of Creative Commons, which means they are free to use for any purpose without attribution.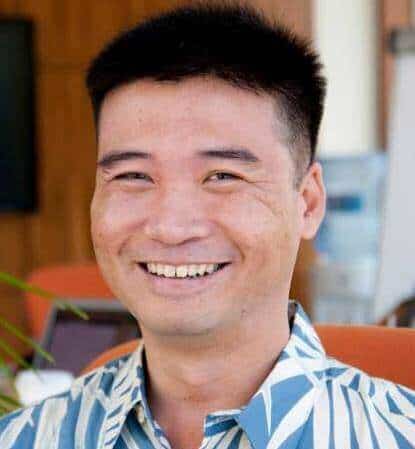 About the author. Entrepreneur and Cleaning Business Fan.
Hi! I am Shawn and I am a happy individual who happens to be an entrepreneur. I have owned several types of businesses in my life from a coffee shop to an import and export business to an online review business plus a few more and now I create online cleaning business resources for those interested in starting new ventures. It's demanding work but I love it. I do it for those passionate about their business and their goals. That's why when I meet a cleaning business owner, I see myself. I know how hard the struggle is to retain clients, find good employees and keep the business growing all while trying to stay competitive.
That's why I created Cleaning Business Boss: I want to help cleaning business owners like you build a thriving business that brings you endless joy and supports your ideal lifestyle.