Every day, millions of people walk into office buildings around the world. Whether they are clients, customers, employees, or owners, they expect these offices to be cleaned to a high standard. After all, the cleanliness of the building can speak volumes about the business. As a commercial cleaner, your reputation, as well as the reputation of your clients, is dependent on meeting certain standards.
When you are performing a deep cleaning service, you should adhere to the following checklist:
Clean all office desks and cubicles.
Make sure that the kitchen and the break room are clean.
Clean the reception area and the waiting area.
Ensure that the bathrooms are thoroughly cleaned.
Clean the area outside of the office.
In this article, I am going to break down the five major areas of an office building and give you a detailed description of how to perform a thorough deep cleaning job on each one. I have found that different cleaning services have their order in which they like to do things. However, as long as you do all of the tasks on this checklist, you can ensure that you are giving your clients a proper deep cleaning. Of course, some office buildings may vary from the average office building layout described in this article. Please feel free to adjust your cleaning routine accordingly.
How Do I Deep Clean All of the Office Desks and Cubicles?
Desks and cubicles are where office employees spend most of their workday. It should not be out of the realm of possibility for them to expect their work areas to be neat and clean each day when they report to work. On this office building deep cleaning checklist, this is the first area where you should be focusing your attention. Besides, it is probably the easiest area to clean. Therefore, I would strongly recommend that you start here.
The following is an example of a checklist that you can use as a template for deep cleaning desks and cubicles:
Clean computer screens and dust keyboards.
Make sure that you recycle applicable papers and empty trash cans.
Vacuum floors completely, going around and under desks and tables.
Thoroughly clean the windows in offices.
Disinfect surfaces such as phones, lamps, keyboards, fax machines, copiers, and staplers.
Dust all desks, shelves, and other surfaces.
Check out this article to learn what you need to put on your cleaning service flyer.
How Do I Deep Clean the Kitchen and the Break Room?
The kitchen and break room of an office building is where employees go to eat their lunch and to perhaps get a little peace and quiet during an especially rough day. That is why these areas should be sparkling clean, from top to bottom. Nobody wants to prepare their lunch in a dirty kitchen, nor do they want to eat it in a filthy break room. Besides, I don't know anybody who can relax in an area that isn't properly cleaned.
Below are a few ways in which you can ensure that these areas get a good deep cleaning:
Discard food wrappers, unwanted food, and expired perishables
Clean utensils and dishware and put them away.
Empty trash and recycling.
Clean the refrigerator, making sure that you disinfect the surfaces in the refrigerator.
Clean the coffee pot and discard old coffee grinds.
Clean and disinfect surfaces people eat and prepare food, such as tables or counters.
Clean appliances like the toaster and microwave.
Disinfect the water cooler, and make sure that it has water and cups.
How Do I Deep Clean the Reception Area and the Waiting Area?
While the reception area and the waiting area may not be the first area that a business's clients see, they are the areas in which they will spend the most time while they are in the building. These areas are the spaces that will leave the most memorable impression on clients and customers, and they also speak volumes about your commercial cleaning service. These are the spots that you should take the most pride in when it comes to deep cleaning an office building.
You can ensure that the reception area and the waiting area are deep cleaned by doing the following:
Organize a welcome desk and make sure it is clean.
Dust the desk, hard surfaces, and waiting room tables.
Empty trash and recycling bins.
Replenish water cups and water at the water cooler, and make sure it is clean.
Organize and straighten books or magazines.
Clean out coffee machine and filter in the lobby.
Make sure that the windows and company signs are clean.
Disinfect surfaces like lamps, phones, call buttons and bells, and TV screens.
Clean the carpet in the waiting and common areas of your office once every 3 to 4 months.
How Do I Deep Clean an Office Bathroom?
The bathroom may be an area that is used the most in an office building, and nobody likes to use a dirty bathroom. While the kitchen may be the area of the office that contains the most germs, the bathroom is a close second. With the number of people coming in and out of the office bathroom, who knows how many germs they are bringing with them? However, a good deep cleaning can be just the thing to keep these germs and bacteria at bay.
Office building bathrooms are completely clean if you adhere to the following checklist:
Clean and disinfect the toilets and the sinks
Sweep the floor of debris, then mop it with disinfectant.
Disinfect and clean hard surfaces, then discard paper towels and other trash not in the recycling bin.
Replace empty toilet paper rolls and paper towel rolls.
Use glass cleaner to clean the mirror.
Make sure that all of the hand dryers are working.
Planning to start a cleaning franchise? Check out this article to know some of the best franchise you can consider.
How Do I Deep Clean the Area Outside of the Office?
The outside area of an office building is the first chance that the business has to make an impression on potential clients or customers. For this reason, your office building deep cleaning should not be confined strictly inside of the building. Whether or not you are aware of this, potential clients do not want to do business with a company that looks run down and dirty. Having an outside area that is not up to standard could deter customers from a business, which can also be bad for your business.
The outside of the office building is considered clean once you have done these things:
Sweep any leaves, branches, or debris that is on the sidewalk or near the front door.
Make sure welcome mats are cleaned off and in the right place.
Clean glass doors and windows.
Empty outdoor trashcans.
Trim back branches or bushes that obstruct walkways, sidewalks, or doors.
Ensure that the parking lot is thoroughly clean.
Summary
Deep cleaning an office building is hard work, but it can be much easier by following the checklist provided. Ensuring that your current customers are satisfied with your cleaning services is the best way to secure additional work. When you are deep cleaning an office building, you must first start with all of the desks and cubicles in the office. Next, you should move on to the kitchen and break room, ensuring that these areas are spic and span. After, you should focus on giving the reception area and the waiting area a good, thorough deep cleaning.
Ensuring that the office bathrooms are spotless should be next on your list. Finally, you should turn your attention to the area outside of the office. This is possibly the most overlooked aspect of deep cleaning, but it is quite important. It is the first chance businesses get to make an impression on potential customers. However, you always want to make sure that you are giving your clients the most thorough deep cleaning possible. Make sure that the job you do is not only up to the standard of your clients, but it is also up to the standards of your cleaning service. That way, everybody is satisfied with your work.
Frequently Asked Questions
How much should a commercial cleaning service charge to deep clean an office building?
There are three approaches that commercial cleaning services can take when trying to determine how to charge their customers. They can either charge by the room, by the square foot, or by the job. Most commercial cleaning services charge by the square foot when it comes to cleaning large office buildings. The average cleaning rates for commercial cleaning services range from $0.07 per square foot to $0.15 per square foot. Generally, the larger the office building, the less you will charge per square foot.
What types of certifications are available for cleaners to earn?
While licenses and certifications are not a prerequisite to start a cleaning business, most professional cleaners iron several different certifications throughout their careers. These certifications can help commercial cleaning services to be more profitable, as they can charge more for their services if they are certified in a particular area. Some of the certifications that professional cleaners can earn are:
Carpet Cleaning Technician (CCT)
Carpet Repair and Reinstallation Technician (RRT)
Color Repair Technician (CRT)
Commercial Carpet Maintenance Technician (CCMT)
Floor Care (Hard Surfaces) Technician (FCT)
House Cleaning Technician (HCT)
Leather Cleaning Technician (LCT)
To learn more on how to start your own cleaning business, check out my startup documents here.
Please note that the contents of this blog are for informational and entertainment purposes only and should not be construed as legal advice. Any action taken based on the information provided in this blog is solely at your own risk. Additionally, all images used in this blog are generated under the CC0 license of Creative Commons, which means they are free to use for any purpose without attribution.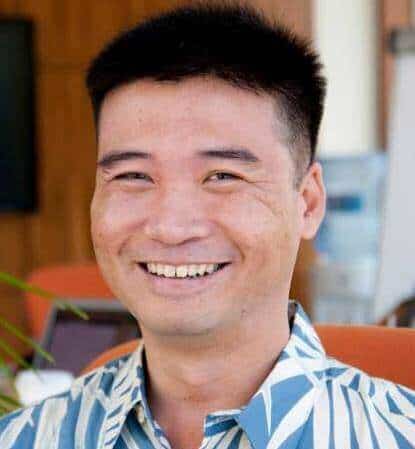 About the author. Entrepreneur and Cleaning Business Fan.
Hi! I am Shawn and I am a happy individual who happens to be an entrepreneur. I have owned several types of businesses in my life from a coffee shop to an import and export business to an online review business plus a few more and now I create online cleaning business resources for those interested in starting new ventures. It's demanding work but I love it. I do it for those passionate about their business and their goals. That's why when I meet a cleaning business owner, I see myself. I know how hard the struggle is to retain clients, find good employees and keep the business growing all while trying to stay competitive.
That's why I created Cleaning Business Boss: I want to help cleaning business owners like you build a thriving business that brings you endless joy and supports your ideal lifestyle.