Commercial cleaning businesses are popping up everywhere. There are over one million commercial cleaning b businesses in America emptying over two million people. Of these one million businesses, 36,000 are cleaning franchises. Have you ever wondered why there are so many cleaning franchises? It's because the cleaning industry is quite profitable. According to the website Franchise Chatter, the commercial cleaning market in the United States alone is worth approximately $64 billion. This makes me wonder, "Of all the cleaning franchises in the United States, which one is the best?"
The top-ranked commercial cleaning franchise is JAN-PRO. This primary reason why this franchise is held in such high regard is because of its proprietary EnviroShield commercial disinfectant system, which is comparable to what is used in hospitals. They also use color-coded cleaning clothes to prevent the spread of germs, and their vacuum filtration exceeds HEPA standards.
In this article, I will discuss the many different facets of JAN-PRO., So, Let's take a closer look at this franchise and its history, such as who founded it, where it was created, and when it was established. . We will also examine how their cleaning techniques and their business model has made this cleaning franchise so highly regarded.
What Is the History of JAN-PRO?
The history of JAN-PRO dates back to 1991 when it was founded by Jacques Lapointe in Providence, Rhode Island. This company has been a franchise since 1992, and offers both master and single-unit opportunities, should you wish to buy into this franchise. JAN-PRO has seen a significant increase in its number of locations, starting from 7,084 locations in 2011, and expanding rapidly to 10,388 locations as of 2020. None of these franchise units are company-owned. There are currently 1,860 JAN-PRO franchises located outside of the United States, which means that JAN-PRO is now an international commercial cleaning franchise.
Check out this article here to learn if house cleaners bring their own cleaning supplies or not.
What Sets JAN-PRO Apart From Other Cleaning Franchises?
If there is one caveat associated with JAN-PRO, it is that they specialize in cleaning small commercial areas of less than 50,000 square feet. So, what makes this franchise so popular when there is a wide array of cleaning franchises from which you can choose? Perhaps the primary reason why JAN-PRO has expanded so quickly, becoming the top commercial cleaning franchise in the United States, is because of the techniques that they employ while meeting all of your cleaning needs.
Cleaning Cloth Policy
One of the signature policies that is adamantly enforced by JAN-PRO is that they adhere to a strict code of using different colored cleaning cloths for different purposes. You will never see a JAN-PRO employee using the same colored cloth to clean a commercial business's restroom and their kitchen or break area. Why are they so insistent on following this policy? The answer is simple. Jan-pro uses multi-colored cleaning cloths for different areas to prevent the cross-contamination of germs and bacteria which can be carried from one area to another by using the same cloth to clean these spaces.
Vacuum Filtration Methods
Another aspect of the JAN-PRO franchise that sets it apart from other commercial cleaning franchises is the filtration methods that they use when they are vacuuming an office space. Their backpack-style vacuum cleaners have a filtration system that meets and exceeds current HEPA standards. This means that as they are vacuuming dirt from the floors of commercial businesses, they are not emitting this dirt back into the air as they clean. Why is this so important? Well, for one, they are not spreading germs and bacteria throughout a commercial business area as they clean. Secondly, they are not replacing the same dirt that they just vacuumed from the carpets back onto them.
Disinfectant Standards
When it comes to cleaning, the most important aspect is the elimination of germs and bacteria from the space that has just been cleaned. This is an area in which JAN-PRO shines. They have a disinfecting method that is so effective that they have gotten this method patented. JAN-PRO's hospital-quality method of disinfecting is called EnviroShield, and it is one of the most effective methods of disinfecting that can be found in any commercial cleaning franchise in the world. Now, more than ever, people are concerned with the spread of germs and bacteria throughout the workplace. The JAN-PRO franchise can eliminate this concern, which makes them one of the most highly sought-after cleaning franchises around.
Check out this article to know how you can train your housekeeping staff.
What Are Some Other Highly-Regarded Cleaning Franchises?
Although JAN-PRO is widely considered to be the best cleaning franchise in the United States, several other cleaning franchises are also well-respected in the world of commercial cleaning. So, what are a few of the other commercial cleaning franchises that you can buy into? According to NerdWallet, here are the top 5 cleaning franchises that you can currently become a part of, excluding JAN-PRO, which was originally included in this list:
Chem-Dry
Merry Maids
Vanguard Cleaning Systems
ServiceMaster Clean
1-800-GOT-JUNK?
Summary 
If you compare many of the websites and articles that list the top cleaning franchises in the United States, you will see that JAN-PRO is included in all of these lists, and is consistently ranked in the top three commercial cleaning franchises in America. While many of these lists have different commercial cleaning franchises ranked as their top franchises, JAN-PRO is the one commercial cleaning franchise that is consistently ranked in the top three. There are a few reasons why this franchise sits atop the mountain of commercial cleaners.
Above everything else, JAN-PRO has a patented method of disinfecting that is so good it is considered to be as effective as a hospital-grade disinfectant. They also used filtration methods in their backpack-style vacuum cleaners that exceed current HEPA standards. Finally, JAN-PRO's policy of using multiple colored cleaning cloths to clean different areas of a commercial business is an effective and efficient way to prevent cross-contamination of germs and bacteria throughout the building.
Even though JAN-PRO specializes in areas that are less than 50,000 square feet, they are widely considered to be the best, and they are also an attractive option if you are in the market to buy into a cleaning franchise.
Frequently Asked Questions
How much does it cost to buy into a commercial cleaning franchise?
Several things factor into how much it will cost to buy into a commercial cleaning franchise. First, you must decide whether you want to buy a Master Franchisee, or a Janitorial Business Franchise. You can't expect to pay a franchise fee of around $5,000 if you want to buy into a Janitorial Business Franchise. However, the cost to buy into a Master Franchise is significantly higher. You can expect to pay a franchise fee of between $100,000 and $350,000 if you want to buy into one of these franchises.
How much does it cost to start a commercial cleaning business?
A small cleaning business can cost approximately $500 to get started. However, if you want to start a commercial cleaning business, you can't expect these costs to be significantly higher. Starting a commercial cleaning business may require you to purchase equipment that you would not have to purchase if you were starting a residential cleaning business. Some of this equipment includes floor waxing machines, floor washers, commercial mops, and cleaning buckets. Because of this, you can expect to spend around $100,000 to start a commercial cleaning business.
To learn more on how to start your own cleaning business, check out my startup documents here.
Please note that the contents of this blog are for informational and entertainment purposes only and should not be construed as legal advice. Any action taken based on the information provided in this blog is solely at your own risk. Additionally, all images used in this blog are generated under the CC0 license of Creative Commons, which means they are free to use for any purpose without attribution.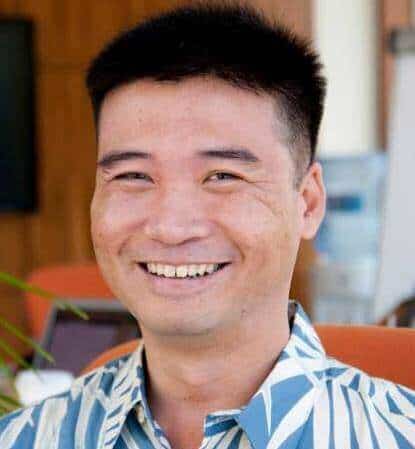 About the author. Entrepreneur and Cleaning Business Fan.
Hi! I am Shawn and I am a happy individual who happens to be an entrepreneur. I have owned several types of businesses in my life from a coffee shop to an import and export business to an online review business plus a few more and now I create online cleaning business resources for those interested in starting new ventures. It's demanding work but I love it. I do it for those passionate about their business and their goals. That's why when I meet a cleaning business owner, I see myself. I know how hard the struggle is to retain clients, find good employees and keep the business growing all while trying to stay competitive.
That's why I created Cleaning Business Boss: I want to help cleaning business owners like you build a thriving business that brings you endless joy and supports your ideal lifestyle.