Cleaning businesses are expanding the services that they offer, now more than ever. There are now cleaning businesses that specialize in medical cleaning, green cleaning, damage cleaning and restoration, pressure washing and outside cleaning, and many other types of services that have not been previously offered. But what if you need a cleaning service to come into your home once a week just to make sure that things are neat and tidy? Well, that's what's known as basic cleaning, and here is what it entails.
Basic cleaning is essential for helping your house maintain a certain level of cleanliness. This type of cleaning is usually done once per week, and includes the following tasks:
Vacuuming and mopping floors
Straightening up the house
Cleaning the bathrooms and fixtures
Cleaning the kitchen and the appliances
Dust baseboards, molding, and woodwork
Cleaning the ceiling fan blades
Emptying the trash cans and replacing the liners
Let's take a deeper look into the duties that are included in a basic cleaning service. I will break down each of these duties and describe how they are handled by a professional cleaning service. I will also let you know how long it should take to perform basic cleaning, and how often you should get one. So, let's take a look into the world of cleaning services, and what a basic cleaning includes, shall we?
Vacuuming and Mopping Floors
One of the main tasks that are involved in basic cleaning is ensuring that all of the floors in the home are vacuumed or mopped. This includes any vinyl flooring, ceramic tile, hardwood floors, carpets, or any other type of flooring that may be in the house. Some of these floors may be cleaned by sweeping and mopping them, while others will need to be vacuumed. If the home has hardwood floors, it will require a certain level of care that goes beyond mopping and sweeping. Make sure that you are changing the filters in your vacuum cleaners regularly.
Straightening Up the House and Emptying the Trash Cans  
Straightening or tidying up the house is one of the easiest tasks that is involved with basic cleaning. This step involves you putting things back in their place, and making sure that the house has a neat and tidy appearance. Depending on what the cleaning service includes in their basic package, this may also include making the beds in the house. Be sure to empty all of the trash cans in the home, replace the liners in the trash cans, and clean them out if necessary. If any trash has accumulated at the bottom of the can, be sure to take the can out and wash it thoroughly.
Check out this article to know the types of cleaning for a cleaning service.
Cleaning the Bathrooms and Fixtures  
The bathroom is one of the dirtiest rooms in the home, and it is going to need a sufficient amount of attention to get it sanitized and cleaned. This part of the basic cleaning service will include cleaning all countertops and sinks in the bathroom, as well as the bathtub and/or shower. Of course, no basic cleaning job is complete without ensuring that the toilet is also cleaned. Be sure to replace any paper products in the bathroom if necessary. Once you have made sure that all of these things are cleaned, the bathroom is done.
Cleaning the Kitchen and Appliances  
The kitchen is the one room in the home where all of the food is prepared. It is also home to the most germs in the entire house. That is why it is especially important to make sure that the kitchen is sparkling clean and free of all bacteria and germs that can accumulate there. Cleaning the kitchen involves wiping down all of the countertops; cleaning the sinks; washing any dirty dishes, and cleaning all of the appliances. Make sure to remember that you need to get under and on top of the appliances as well.
Dusting and Cleaning the Ceiling Fan
I don't know if you have ever noticed this or not, but the ceiling fan has the most dust and dirt of any fixture in the house. Without regular cleanings, the ceiling fan blade can become covered in dust, causing allergies amongst many other things. Once per week, the ceiling fan blades should be dusted, as well as the light globes. This task doesn't take very long, and you will certainly notice a difference in the air quality of the room once you have given the ceiling fans a good cleaning.
Preparing Your House For a Cleaning 
Whether you hire a professional cleaning service, or if you do your cleaning, preparing your house for a basic cleaning can make the burden much easier for you or your cleaning service. Rescue My Time Cleaning Service has prepared a list that includes the following things you can do to prepare your house for a basic cleaning:
Make your bed if your Linens don't need to be changed.
Get the Clutter off of your countertops.
Remove any food or drinks from all rooms.
Get rid of the clutter.
Be sure to know what a cleaning service should and should not do.
Check out this article to know if is it possible to start a million dollar cleaning business.
Summary
Basic cleaning is a service offered by cleaning businesses that are usually done once per week to maintain a certain level of cleanliness in the home. These cleanings usually take approximately an hour and a half to complete, depending on the size of the home that is being cleaned. Of course, larger homes will take more time to clean. While it may not take long to do basic cleaning, several duties are involved in one of these cleanings.
Basic cleaning involved vacuuming and mopping floors; straightening up the house and emptying the trash cans; cleaning the bathrooms and fixtures; cleaning the kitchen and all appliances, and dusting and cleaning the ceiling fan. If these tasks are completed weekly, the home will have a sparkling clean appearance that your customers will appreciate, and your cleaning business can take pride in accomplishing. Now that we know more about basic cleaning, let's get out there and make the world a cleaner place together!
Frequently Asked Questions
How much does it cost to have a basic cleaning done?
Many factors will determine the price of a basic cleaning, such as the condition of the home, and the size of the home. However, the national average cost of a house cleaner is between $45 and $60 per cleaner, per hour, according to Thumbtack. A one-bedroom home will typically cost between $80 and $110 to clean, while a larger 2,000 square foot home can cost as much as $250 to clean. A 3,000 square foot home will cost approximately $300 for basic cleaning.
How long should it take to clean a home?
How long it will take you to clean a home depends on the size and the layout of the home. It should take you approximately 2.5 hours to do a basic clean on a medium-sized two-bedroom home, adding one hour if you are doing a deep cleaning. It should take you approximately 3 hours to clean a 3-bedroom home or apartment. A one-bedroom home should take approximately 1.5 hours for basic cleaning.
To learn more on how to start your own cleaning business, check out my startup documents here.
Please note that the contents of this blog are for informational and entertainment purposes only and should not be construed as legal advice. Any action taken based on the information provided in this blog is solely at your own risk. Additionally, all images used in this blog are generated under the CC0 license of Creative Commons, which means they are free to use for any purpose without attribution.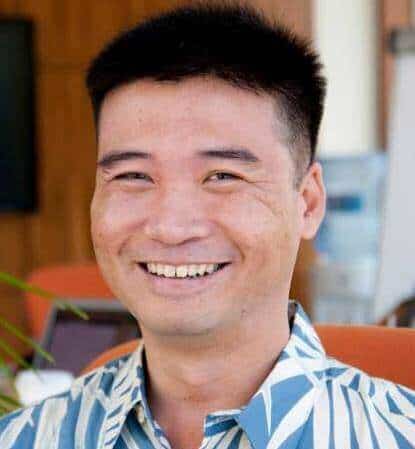 About the author. Entrepreneur and Cleaning Business Fan.
Hi! I am Shawn and I am a happy individual who happens to be an entrepreneur. I have owned several types of businesses in my life from a coffee shop to an import and export business to an online review business plus a few more and now I create online cleaning business resources for those interested in starting new ventures. It's demanding work but I love it. I do it for those passionate about their business and their goals. That's why when I meet a cleaning business owner, I see myself. I know how hard the struggle is to retain clients, find good employees and keep the business growing all while trying to stay competitive.
That's why I created Cleaning Business Boss: I want to help cleaning business owners like you build a thriving business that brings you endless joy and supports your ideal lifestyle.