Residential cleaning services specialize in cleaning any size of the home, from large to small. Whether you have a one-bedroom or five-bedroom house, rest assured that the residential cleaning professionals will clean your house from top to bottom. However, the amount of time it takes to clean your house will entirely depend on its size. It will take less time to clean a one-bedroom house, and it will take to clean a five-bedroom house.
According to Rescue Time Cleaning Services, the following amount of time should be spent on a general maintenance cleaning of homes anywhere from a one-bedroom, one-bathroom apartment to a five-bedroom, five-bathroom home:
A one-bedroom, one-bathroom apartment should take roughly one and a half hours per week to clean.
A two-bedroom, one-bathroom home should take approximately two and a half hours per week to clean.
A three-bedroom, two-bathroom home should take about three hours per week to clean.
A four-bedroom, three-and-a-half bathroom home should take around four to four and a half hours per week to clean.
A five-bedroom, five-bathroom home should take at least 5 hours per week to clean.
One-Bedroom Homes
One-Bedroom, one-bathroom apartments are generally the smallest residence in which a person can live. These smaller homes are generally called efficiency units and are called that for a reason. Everything in the home is efficient, from the location of the rooms to the location of the appliance. Cleaning a one-bedroom, one-bathroom home should be a demonstration of efficiency in your time as well.  You should have two goals for your cleaning service. You should want to make the customer happy, and you should want to make money. So precisely how long does it take to clean a one-bedroom, one-bathroom home?
It should take one person approximately one and a half hours per week to clean a one-bedroom, one-bathroom apartment. Although, according to the website askacleaninglady.com, there are two degrees where you can clean a house. There are the deep clean and the general maintenance clean. The website also states that the initial cleaning of a customer's house is when they perform the deep clean. Most times, the following cleanings of a customer's home are maintenance cleanings. There are exceptions, however. Sometimes deep cleanings are required after social Gatherings such as birthday parties or other events.
Check out this article to know some of the mistakes you need to look out for when starting your cleaning business.
Two-Bedroom Homes
Two-bedroom homes, often referred to as garden homes, usually only have one bathroom. They are a step up from efficiency apartments; therefore, when it comes to cleaning a two-bedroom home, it will take a little more time than when cleaning a one-bedroom home. No matter how efficient you are with your time, this is to be expected.  There is some good news, however. Two-bedroom homes generally only have one bathroom. Cleaning a bathroom is a tedious task, and the fewer bathroom to have, the easier the job is. Now, how long will it take your cleaning service to clean a two-bedroom home?
When cleaning a two-bedroom, one-bathroom home, your cleaning service should take no longer than two and a half hours. This is a smaller home and should not take much more time than a one-bedroom, one-bathroom home to clean. The website ehmaids.ca breaks it down even further than a basic time estimate. They claim that the typical bathroom can take anywhere from 30 to 45 minutes to clean. Bedrooms generally take anywhere from 15 to 30 minutes to clean. A kitchen of average-sized will take approximately 45 minutes to an hour to clean.
Three-Bedroom Homes

 
When you step into a three-bedroom home, you will immediately notice the size difference between two and one-bedroom homes you may have previously cleaned. Three-bedroom homes usually are equipped with two and a half bathrooms. A half bathroom is a bathroom consisting of one sink and one toilet, usually. It is going to take you a bit more time to clean a three-bedroom home.  They usually have larger kitchens as well. It would help if you were spending most of your time and energy on the kitchen, as it is usually the dirtiest room in the house. How long can your customers expect it to take you to clean their three-bedroom home?
Weekly cleaning of a three-bedroom, two-bathroom home should take around three hours to clean. However, one writer on The Well-Trained Mind state that they have had experiences where it has taken their housekeepers or cleaning services upwards of four hours a day to clean a three-bedroom home. They are not as efficient with their time as you will be with your cleaning service. Once you have initially performed the deep clean, general maintenance cleanings should be a breeze. This is, of course, barring any unforeseen circumstances or events which may lead to a rather messy home.
Four-Bedroom Homes

 
Usually coming with at least three, and sometimes three and a half bathrooms, four-bedroom homes are indicative that you are stepping into the more extensive territory. These homes will take quite a bit longer to clean than the one-bedroom apartments and two-bedroom garden homes that you have cleaned in the past. While you are trying to be as efficient with your time as possible, be mindful that you still need to be doing a thorough job. Your cleaning service books a job to clean a four-bedroom home. How long should it take for your service to get the home cleaned?
Your client should expect you to take anywhere between four to four and a half hours to clean their four-bedroom, three-and-a-half-bathroom home. The website TheCleanr verifies this time estimate. They also state that it will take their cleaning service the same amount of time to clean the same size home. It seems as if the estimate of four to four and a half hours of cleaning time is the industry standard. If your cleaning service takes longer than four and a half hours to clean a four-bedroom home, you are not as efficient with your time as you should.
Five-Bedroom Homes

 
Five-bedroom homes are usually huge and very spacious. They usually have anywhere from for bathrooms to five and a half bathrooms. That is a lot of square footage to clean. You will have to invest a little more time in these larger homes to deliver the thorough cleaning job that the owners are expecting. Investing a little more time and pride in the job you do will go a long way towards impressing these homeowners, possibly resulting in recommendations to their friends. How long will it take your cleaning service to clean one of these five-bedroom homes?
If your answer was five hours for weekly cleaning of a home with five bedrooms and up to five and a half bathrooms, you are correct. However, certain things can affect the total amount of time it takes for your cleaning service to clean a five-bedroom home. Rescue Time Cleaning Services state that, although they may be an unpleasant task for the homeowner, some of these chores include cleaning blinds, oven and refrigerator cleaning, doing laundry, vacuuming curtains and drapes, and cleaning gutters and baseboards.
Most of these services would not be included in a general maintenance cleaning. The house's overall cleanliness is also a critical factor in determining the amount of time it will take to clean the home. For example, a quick sanitizing of a clean kitchen will only take about 10 minutes. It doesn't take much upkeep from the homeowner to make your job a speedy one, resulting in lower prices and much happier customers.
What makes a cleaning service unique? Check out this article to know the answer.
How Much Should You Charge?
Now that we've answered the question of how long it should take you to clean a home, let's examine how much you should charge a customer for a professional cleaning. Per Jobbers Academy, the average hourly rate for residential cleaning is between $25 and $50 per hour. They state that charging an hourly rate is a viable option for a new business because you are still relatively unaware of how long it will take you to clean these homes. Established businesses, however, tend to lose money when charging hourly rates because they clean much more efficiently. They benefit from a flat rate, which we have already learned is anywhere between $90 and $150 per cleaning or smaller homes.
There are other ways in which you can charge your client besides flat rates and hourly rates. You can charge your customers a square footage rate. This benefits you and your cleaning service when you are cleaning large areas like five-bedroom homes. When charging a square footage rate, the general rule is to charge less per square foot when the building is more significant. It would help if you charged more per square foot when the building is smaller.
Another method of charging customers is a room rate. Of course, this only applies when the customer has a room or two. It would be more cost-effective for the customer to pay the flat rate if they want more than two rooms cleaned. You will also have to factor in overhead and markup when determining your prices, as we have previously covered.
While residential cleaning may not seem like it takes a significant amount of time to do, there is a lot of hard work and pride that goes into whatever cleaning service you may offer. People's homes are usually the most significant investment they make in their respective lives. They take pride in their homes and want them to be sparkling clean from top to bottom. 
No matter the time it takes you to clean their homes, you should do the most professional level job that you can. There is an old saying that says, "Promise less and deliver more." Give your customers a level of cleanliness beyond their expectations in as efficient a time as you can deliver. Always make sure you give precise estimates oh, and give the customer an honest day's work. Your cleaning service will thank you!
Frequently Asked Questions
What are some ways that I can motivate myself to clean my house?
We have all been there. We know that we should get up and clean our homes, but the energy or motivation doesn't seem to be there. Fortunately, The Huffington Post has provided a few tips to get yourself motivated to clean your house. Some include:
Make a playlist and listen to it while you are cleaning.
Set a short-timer for around 20 minutes and clean in short bursts.
You can set your house cleaning in motion simply by putting one thing back in its rightful place.
Reward yourself with something small for taking the initiative to clean.
Ask a friend to come over to help you clean.
What does a messy house say about my personality?
I'm sure that we have all heard the saying. "A cluttered house is a sign of a cluttered mind." But is this saying true? Very Well Mind states that when a typically neat and well-organized person suddenly stops caring about the condition of their home and becomes a messy person, it is usually indicative of something out of the ordinary going on in that person's life—being fatigued and feelings of hopelessness for both Key signs of depression. When someone is suffering from depression, routine tasks such as housekeeping tend to be less significant. While a messy house may not necessarily be a sign of a cluttered mind, it can be one of the early symptoms of depression.
What goes into an estimate for a cleaning service?
With the national average price being anywhere from $90 to $150 for a thorough house cleaning, many people want to know exactly what goes into factoring in these costs. FreshBooks states that several factors give a customer an estimate of how much it will cost to clean their home. A few of these factors or the size of the home, the condition of the home, and the frequency of cleanings you perform on the home. You must also calculate Labour cost, factor in any applicable taxes, factor any overhead cost, and add your mark up. This will give you a good idea of approximately how much cleaning service should charge for a job.
To learn more on how to start your own cleaning business, check out my startup documents here.
Please note that the contents of this blog are for informational and entertainment purposes only and should not be construed as legal advice. Any action taken based on the information provided in this blog is solely at your own risk. Additionally, all images used in this blog are generated under the CC0 license of Creative Commons, which means they are free to use for any purpose without attribution.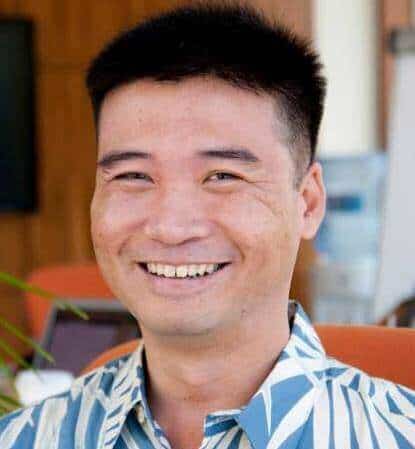 About the author. Entrepreneur and Cleaning Business Fan.
Hi! I am Shawn and I am a happy individual who happens to be an entrepreneur. I have owned several types of businesses in my life from a coffee shop to an import and export business to an online review business plus a few more and now I create online cleaning business resources for those interested in starting new ventures. It's demanding work but I love it. I do it for those passionate about their business and their goals. That's why when I meet a cleaning business owner, I see myself. I know how hard the struggle is to retain clients, find good employees and keep the business growing all while trying to stay competitive.
That's why I created Cleaning Business Boss: I want to help cleaning business owners like you build a thriving business that brings you endless joy and supports your ideal lifestyle.