You're here because you want to start a cleaning business, and I don't blame you. The upstart costs are low. The demand is high. You're a smart cookie, but even smart cookies need help sometimes.
Here are a few tips for someone interested in starting a cleaning business:
Do your research.
Pick your specialty
Work for free (to start)
Set competitive prices
Create an online presence
Know your budget
Register your business
Know when to invest and expand
Keep reading to see why these eight tips will set you up for success.
Do your Research
The moment you think about starting a business you need to start answering these questions.
Is there a demand for this in my area?
Meaning, are there people in your area (or the area you intend to work) who are willing to pay for the cleaning services you are willing to provide? You also want to figure out how high that demand is.
Is there competition for this in my area?
Make sure your area isn't oversaturated with service providers, and check out any competitors you may have to get a good idea of pricing. It's also a good idea to see what you can provide that the competition does not.
What are the upstart costs, and can I afford them at this time? If not, how can I get to a point where I can afford them?
Upstart costs are dependent on what you intend to offer, whether you intend to hire employees, and what you already have at hand. As far as upstart costs go, cleaning businesses are on the lower end.
Is this business a good fit for me?
Can you envision yourself running a cleaning business? Think long and hard about this one, but try not to talk yourself out of it. The key is to ensure that you won't lose interest in or be unable to handle this investment.
When you've answered these questions you will know you have a good foundation to build on, and then the fun begins.
Check out this article to know what you can offer for cleaning services.
Pick your Specialty
The great thing about starting a cleaning business is you have a wide range of services to specialize in. You can choose to go a residential route cleaning homes, or a commercial route cleaning businesses and government buildings.
The residential route is easier to get into. Every day people are more easygoing about hiring cleaners. They deal less with the technical stuff, and it's often easier to land a job cleaning a private home than it is a corporation.
Because commercial cleaning companies work to clean public spaces, it can be harder to get your foot in the door. Businesses know that they are on the hook for whoever they hire, and they often look for cleaning businesses that specialize in commercial atmospheres. If you plan on working commercially you might want to look into becoming a franchisee of a large chain. While this offers you less control over the business, you will start off working with a reputable brand and policies and procedures that you (and potential customers) already know work.
There are several niches within these two sectors of cleaning. Once you decide the route you wish to go you can hone your skills to provide specialized services. This can be anything as simple as carpet or window cleaning, or even as technical as H202 decontamination or cold room cleaning.
Work for Free (Where to Start?)
Anyone who runs their own business knows this infamous cycle: you need a reputation to get customers, but you need customers to get a reputation. To bypass this struggle you can offer your services to friends and family for "free". Instead of money, ask them for these things instead:
Feedback
It's better to figure out where your weaknesses are in a controlled environment, and getting honest feedback from friends and family can save you from dissatisfied customers as well as help establish your strengths.
Reviews
Don't ask people to leave fake reviews for your business. They're easy to spot, and they can ruin your credibility. Instead, ask friends and family to provide honest reviews based on your performance.
References
These jobs are a great opportunity to take before and after pictures to show your results. Make sure that you have permission to take and share these images. You can even ask friends and family if they're willing to be available as references.
Set Competitive Prices
This is where all your research on competitors comes into play. You want to make sure that you keep your prices low enough that others can't skate under you, but high enough that you're covering your costs and the worth of your services. Make sure that you lay your prices out in a way that's easy for a consumer to understand.  The most common pricing models are:
By the hour
By square foot
By room
Flat rate
Whatever you decide, make sure your pricing is relevant for your area. Your pricing model should also be consistent. You also need to establish how you will accept payment: cash, check, or card. Keep in mind that a card reader like this one by Square can increase your client base, but you will have to pay a fee to process payments.
Create an Online Presence
It's becoming impossible to remain relevant without an online presence. If a customer searches your business and cannot find you online, they will be likely to assume your business no longer exists. An online presence makes it easy for past, current, and potential customers to find and contact you. Luckily, it's free to do something as simple as setting up a Facebook page for your business. As long as you make sure you keep all the information update you're good to go.
This also provides a space for your reviews and references, and you can interact with your client base. As your business grows you can look more into social media marketing and niche websites like Care, Taskrabbit, and Handy to expand your clientele.
Check out our article for some of the best cleaning business name generators.
Know Your Budget
Figure out how much you will need to spend on these things regularly, and don't blow through your funds.
Transportation
The cost of transportation will be on your shoulders, so make sure you can cover it.
Supplies
As you grow you can save money by buying in bulk, but when you start make sure you have enough supplies to handle the services you offer and the number of clients you have. Keep in mind that it isn't uncommon for clients to request you use the products they provide.
Equipment
Equipment is not a regular cost, but you should be able to replace your equipment if it breaks. Set aside funds to ensure that you can cover the cost of replacing items essential to the services you offer.
When you're running your own business it is important to put some of your money back into it. By starting with a budget you already know how much of your profit needs to be reinvested.
Register Your Business
The legalities of starting and running a business depend on where you live, but we can go over a few basic things here. To protect yourself you should register your business. There are two different ways you can do this.
Sole Proprietorship (or Partnership)
A sole proprietorship (or partnership) is an easy choice to formalize your business and a good choice for residential work. In most cases, you will just need to file paperwork with your county or state that says you are doing business under your name or business name.
Limited Liability Corporation (LLC)
A limited liability corporation (LLC) reduces your liability for your business. While there is more required of LLCs, running your business as one keeps your assets separate from your business and often gives it more credibility.
Keep in mind that this is a basic overview of these two options. You will need to do your research to determine which avenue fits your business better and figure out how to file the necessary paperwork in your location. 
Know When to Invest and Expand
Even when you're starting you need to be able to identify the growing pains of your business. Keep an eye out for these indicators that it's time to expand your business:
There is a demand for it, whether that be customers asking for more services or more people requesting your services.
Your profits are regular and increasing. Look at your net income. When this is consistent and increasing it is time to make that money grow.
You have a system that works. If you've established a replicable process of doing things it will be easier to teach others.
If you're starting a cleaning business we already know you have an instinct for the opportunity, so keep your eyes peeled for these indicators that it's time to grow.
Frequently Asked Questions
How can I keep my starting costs low?
Start by offering what you already have and know. You can use cleaning supplies that you already have at home to turn a quick profit.
How do I get new customers without underpricing myself?
Offer the initial service at a discounted rate. Make sure your new customers understand that this is an introductory rate. They will be happy to save a bit of cash, and you'll walk in ready to show them that you're worth the full amount.
Do I need a website to start?
Not. Plenty of businesses have great results off social media alone. As you grow you may want to create a website specifically for your business, but it is by no means necessary.
To learn more on how to start your own cleaning business, check out my startup documents here.
Please note that the contents of this blog are for informational and entertainment purposes only and should not be construed as legal advice. Any action taken based on the information provided in this blog is solely at your own risk. Additionally, all images used in this blog are generated under the CC0 license of Creative Commons, which means they are free to use for any purpose without attribution.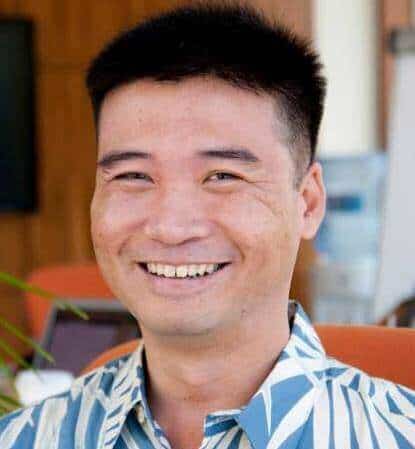 About the author. Entrepreneur and Cleaning Business Fan.
Hi! I am Shawn and I am a happy individual who happens to be an entrepreneur. I have owned several types of businesses in my life from a coffee shop to an import and export business to an online review business plus a few more and now I create online cleaning business resources for those interested in starting new ventures. It's demanding work but I love it. I do it for those passionate about their business and their goals. That's why when I meet a cleaning business owner, I see myself. I know how hard the struggle is to retain clients, find good employees and keep the business growing all while trying to stay competitive.
That's why I created Cleaning Business Boss: I want to help cleaning business owners like you build a thriving business that brings you endless joy and supports your ideal lifestyle.