If You've never owned a cleaning business before, finding the right business to start can be overwhelming for anybody. The biggest questions scaring people away from starting businesses are, "How much money will this cost", and "Is this a profitable business"? My confident answer to both questions is: to start a window-washing company.
A window washing company is the most affordable cleaning business you can start. With a window washing company, the capital needed to start can be as low as $495 a month. This accounts for the supplies needed, as well as the cost of insurance in the event of an injury.
How Much money will this cost?
For most cleaning businesses, the cost of startup is over $1000. Startups for businesses like laundry services will cost far more money than a window washing company.
For example, laundry startups require utilities, a facility, and the cost of cleaning supplies. The two biggest factors are utilities and the cost of leasing a facility. With a window-washing business, the largest expenses are:
Insurance & insurance deposit
Because window washing involves potentially hazardous areas, the risk of a fall can happen to You, or an employee if You decide to hire help. Depending on your willingness to spend, different insurance plans are available to business owners. The plan of insurance you pick should be based on what your needs are.
On average, the most expensive to cheapest, common insurance plans for business owners are:
Workers compensation ($85/Mo)
Business Owner's Policy ($80/Mo)
General Liability ($53/Mo)
Professional Liability($46/Mo)
With each insurance plan, assess what Your needs will be. Will you be hiring employees? Do you have expensive equipment? Will You be working in higher risk environments? These questions are what insurance adjusters will use for Your monthly insurance premium (Progressive).
Though insurance costs vary, depending on the agency and location, only an agency can provide exact dollar figures. Despite this, Window washing companies, compared to other cleaning start-ups, won't have expensive equipment or several employees. By eliminating extra labor costs and assets, You'll be able to lower insurance premiums.
As an estimate, If You clean windows on smaller sized one-story homes and You hire one employee, You will only pay for Workers Compensation and General Liability.  Without a building to pay for, these plans protect Your employee and keep you from getting sued if a client does not like Your work quality.
By far, insurance is the highest expense for a window cleaning business. But with General Liability and Workers compensation plans, the monthly cost comes out to roughly $165.
Can a cleaning business make you rich? Check out our article to know the answer.
Registering Your Business
The objective of registering a business is similar to that of insurance. A business can be registered as Incorporated or a Limited Liability Company (LLC). In this article, I will be focusing on LLC's, as that is all required for a window washing startup.
While insurance protects Your company and its assets, an LLC protects You and Your personal assets.  By registering Your company, local and state government acknowledge that You are to be treated as "limited liability", and cannot be sued for millions of dollars if damage were to happen as a result of window cleaning.
LLC costs vary by state. As a general consensus, the cost of registering a business as an LLC in any U.S. state will not be any more than $300.
Cleaning Supplies & Equipment
Compared to many other business startup ideas, window cleaning ventures offer larger margins. The cost of cleaning supplies is lower than the profits You can make from building a consistent customer base, and setting your prices (which will be discussed later in this article). With a window cleaning business, many of the supplies you will need will be frequently purchased, while other supplies will be less frequent or only a one-time purchase. Some examples of what You will need for a window cleaning service are:
Squeegee
Bucket
Ladder
Gloves
Hose
Rags
Glass cleaning chemicals
Truck (Optional)
Gasoline
As previously mentioned, one-time purchases would be equipment like the ladder or bucket.  More frequent purchases would be the chemicals and disposable items, as they are used frequently.  The "Truck", is listed as optional, because any form of large transportation is considered a large investment. In the early stages of a window cleaning business, many jobs will not require heavy transportation; You will not have developed the need to purchase a large amount of equipment and hire several employees.
Cost of supplies calculations:
Cleaning Supplies $50-100
Cleaning equipment $200-300
Truck $1000-2000
Fuel (Prices vary)
Vehicle Maintenance ($1000/Yr)
Totaling up the costs of supplies, the lowest possible outcome to run a window cleaning business is $250, with unpredictable variables of fuel, and vehicle maintenance as needed. This outcome would provide; You use your own vehicle as transportation. With the purchase of a truck and regular maintenance, You can expect to spend $2,250-$3,250 as a "Full coverage", business purchase. Once again, spending in that range is a lot of money. I do not recommend spending large amounts on business purchases until You have built a steady clientele.
Is this a profitable business?
Yes, it is! In any business, You will have "slow seasons". Other times, You find Yourself struggling to take a breath because You're so busy. This is especially true in the window cleaning industry.
If You live where there's a lot of snow during winter, chances are, winter will be Your slow season, with summer being your busy season. For clients, they would have no reason for window cleaning during winter, when windows begin to frost, and families stay inside with their curtains closed.
Window cleaning businesses make the most profit when it is warm. During spring and summer, glass on windows is at its dirtiest. In spring, snow melts, and people see the residue appearing. In summer, bugs come out and land on the windows. When families are having social gatherings, they want to be presentable for their friends and loved ones.
Where to find clients
The initial stages of launching a window cleaning business involve trial and error, and that's ok. Starting your company will present You with challenges. You will deal with budget problems, competition, and legal disputes. This is not to discourage You, but to prepare You.
By far, the most intimidating challenge is attracting clients to Your business. Building steady clients that come back can take over a year. You will do work for some customers, and they may decide not to come back. Thus, it is crucial to consistently be finding new customers in Your first year, and You will always find customers through effective marketing.
Effective marketing is a category I rank as least expensive (free), to most expensive (most effective). The list is as follows :
Flyers in neighborhoods
Facebook marketplace
Cold-calling
Word-of-mouth (business cards)
Marketing specialists
Neighborhood flyers and online advertisements are a great way to get Your business marketed at a low cost. What's problematic about these is, they're equivalent to putting Your business name on a bathroom stall, hoping someone calls. You'll get occasional clients with these methods, however, they aren't strategic and don't guarantee results.
Cold calling and business cards are fantastic, as compared to flyers. They allow You to be more strategic in your approach. For a window cleaning business, cold calling allows You to look for clients and determine who needs window cleaning. The downside to doing your own marketing is; calling clients and marketing takes away from valuable time to work on Your business.
Time is money. By far, the most effective marketing for business is hiring a marketing specialist. Marketing specialists develop a strategy and look at trends in Your industry. Marketing specialists consider SEO and marketing psychology. A good specialist just starting out in their field can be hired for as low as $60/HR.  With three hours of hiring them, for $180, they make an impact on Your business that will be effective and sustainable.
Can you make money cleaning houses? Check out this article to know the answer.
What is The Total?
Overall, the costs of starting a window cleaning business are:
Business Registration $100-300
Business Insurance $165
Cleaning Supplies $50-100
Cleaning equipment $200-300
Marketing $0-$200
Adding up our numbers, You can start a cleaning business for as low as $495! Obviously, the amount you invest will impact the success of Your company, but all factors considered, there is no doubt, window cleaning services are the most affordable business You can start.
Frequently Asked Questions
Do I need to hire employees for a window cleaning business?
Hire employees as needed. If you feel, Your business is in a busy season, and you have too many jobs to handle by Yourself, hiring employees is a smart decision to keep Your business from losing potential clients.
How much should I charge for my services?
Your rates are based on how much You want to make. If your goal is coming out ahead of spending, Charge rates based on Your time spent and the cost of investments.
To learn more on how to start your own cleaning business, check out my startup documents here.
Please note that the contents of this blog are for informational and entertainment purposes only and should not be construed as legal advice. Any action taken based on the information provided in this blog is solely at your own risk. Additionally, all images used in this blog are generated under the CC0 license of Creative Commons, which means they are free to use for any purpose without attribution.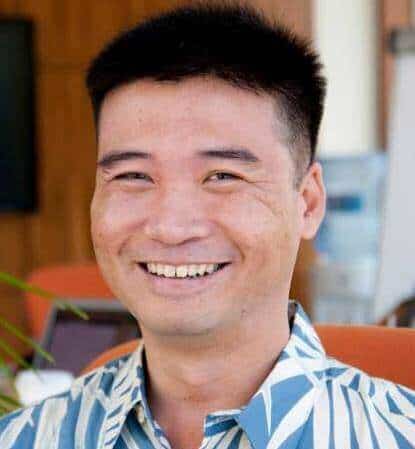 About the author. Entrepreneur and Cleaning Business Fan.
Hi! I am Shawn and I am a happy individual who happens to be an entrepreneur. I have owned several types of businesses in my life from a coffee shop to an import and export business to an online review business plus a few more and now I create online cleaning business resources for those interested in starting new ventures. It's demanding work but I love it. I do it for those passionate about their business and their goals. That's why when I meet a cleaning business owner, I see myself. I know how hard the struggle is to retain clients, find good employees and keep the business growing all while trying to stay competitive.
That's why I created Cleaning Business Boss: I want to help cleaning business owners like you build a thriving business that brings you endless joy and supports your ideal lifestyle.