Are you ready to jump into a profitable business where you clean for clients and make them feel refreshed in their environment? Consider opening a cleaning business in South Carolina.
Industry statistics show that 24% of business managers outsource cleaning services to increase employee productivity. Get in on the high business action and service local South Carolina businesses that need cleaning services.
Start a cleaning business in South Carolina by following these 12 steps.
Conduct research to open your cleaning business.
Register the cleaning business with the secretary of state.
Apply for an Employer ID Number (EIN) for the cleaning business.
Where will your cleaning business headquarters be located?
Fund your cleaning business.
Learn the legal requirements for hiring cleaning services employees.
Find out if your cleaning business needs a retail sales tax registration.
Figure out if your cleaning business needs a business personal property tax registration.
Market your cleaning business on social media.
Open your cleaning business to the public.
Job growth in the cleaning industry is up by 10% which is above the average growth rates of other industries. Take part in making job growth even larger by opening your cleaning business in South Carolina.
For more statistics about the cleaning industry, click here.
https://www.mrosupply.com/blog/cleaning-industry/
Conduct Research to Open Your Cleaning Business
Tap into Learning Resources as a Cleaning Business Owner
Rejoice aspiring South Carolina business owners. Santa Clara University has a free how to start your own business 15-session course to get you started on opening your cleaning business. You will learn about:
How to write a business plan.
Required permits and licenses for opening a business.
Insuring and financing your business.
Creating a home-based business (if that's your mission).
Becoming a franchise business owner (if that's your mission).
Accounting procedures to properly run your business monetarily.
And more!
Do Market Research on Local Competitors in the Cleaning Industry
Market research is vital for figuring out your local competition so that you can:
Differentiate from your competitors and be a unique cleaning services provider.
Know what your competitors are already doing, so you can do it even better.
Portray yourself as knowledgeable about your industry and how you will conquer it when you write your business plan and present it to investors.
Check out the South Carolina State Library for market research information on the cleaning industry. The website offers over 115 databases to find scholarly articles that you can use for your business plan.
http://www.statelibrary.sc.gov/
Create an account with Richland Library to access even more cleaning industry market research. Go to the Research and Learn section for access to many databases.
https://www.richlandlibrary.com/
Write Your Cleaning Company's Business Plan
Your business plan is like the cleaning supplies for a sprucing job. Think of the sales forecast section like the spray cleaner and the target market description like your mop and water bucket.
Every section of your business plan serves a purpose in helping you to run your future cleaning company. A solid mission and vision will keep you on the right path to how your business should operate and succeed daily. Sales forecasting helps you to plan sales goals for each month, each quarter, and every year. Having your target market description written out will keep you fully invested in focusing on that segment of people to increase sales.
Go to score.org to "score" a free business plan template for startup businesses. You can also click on the link "score.org" found on this page's web link below to download the Word document directly to your computer or laptop.
https://scbos.sc.gov/starting/step1#
Network With Professionals in the Cleaning Industry
Networking creates valuable connections. You can network anywhere you go. Maybe you're attending a cleaning industry conference in the area soon. Perhaps you're reading a blog post on a cleaning industry blog and network with the blog owner. You may even bump into a person who is in the same industry as you while you are out running errands.
Some tips for networking include:
If in-person, always be sure that you have business cards handy.
If an electronic networking contact, tell him or her who you are. Attach an electronic version of your business card if possible.
Make a connection with this person in your industry. Provide key wisdom and ask questions to build an everlasting connection.
Start your networking experience by connecting with 1 Million Cups Columbia. They host virtual or in-person events for entrepreneurs to meet up and connect with one another. Learn more by visiting their website.
https://www.1millioncups.com/columbiasc
Register the Cleaning Business with the Secretary of State
To determine if you have to register your business with the Secretary of State or not, you must first choose which business entity with which you will affiliate your cleaning company.
You can decide your affiliated business entity by visiting the Small Business Administration (SBA) to learn the differences amongst all the business entities before choosing.
https://www.sba.gov/business-guide/launch-your-business/choose-business-structure
Which business entities DO NOT have to register with the Secretary of State?
If you affiliate your business as a Sole Proprietorship or General Partnership, you do not have to register your business with the Secretary of State. This is because you and/or your partner(s) will be responsible for the company's debts.
Which business entities registered with the Secretary of State?
If your cleaning company will be a Limited Liability Company (LLC), S-Corp, or C-Corp, you must register your business with the Secretary of State.
How do I register my cleaning business with the Secretary of State?
You can easily register your business with the Secretary of State by filing online using this link.
https://sos.sc.gov/online-filings
Go to the "Business Entities Online" section on the right of the page and click "File & Search Online Today".
Click "Start a New Business Filing".
Conduct a business name search to be sure that your business name is not already in the South Carolina Secretary of State database.
Once you verify that one of your business name options has not been taken, click "Add New Entity" to begin the application process.
You must create an account on the website to begin your application.
Apply for an Employer ID Number (EIN) for the Cleaning Business
If you have employees and operate a partnership or a corporation, you must file for an Employer Identification Number (EIN).
Apply for an EIN, so that the IRS can properly identify your business when your employees file their federal and state tax returns. Learn more about how you can identify whether your business
really needs an EIN or not by looking at this IRS link.
https://www.irs.gov/businesses/small-businesses-self-employed/do-you-need-an-ein
Expedite your EIN application by applying online. You can receive the number right after you submit the application. There is also the option of filing for your number by fax or mail if you prefer those methods. However, these two methods take much longer than the online filing option.
To apply for an EIN online, follow these steps.
Identify your business entity.
Enter your name, SSN, and click that you are the CEO or owner of the business.
Add in your business address.
Fill in other details as prompted.
Submit your application and receive your EIN immediately.
Where Will Your Cleaning Business Headquarters Be Located?
Choosing a location for your cleaning business headquarters can be tough, especially if you are not sure where you should locate it. While you will be sending employees on cleaning jobs for various clients, you want to have a physical headquarters where people can come and in-person and file appointments for cleaning services. Your business will look more professional with having an office location.
Here are two tips to pick the best location for your cleaning business.
Be Economical About the Building Size
Look for a small to moderate-sized building as you do not need a lot of space. This will save you money on building rent in the long run. You only need a small front office for 1-2 receptionists to take calls and a storage area for extra cleaning supplies currently not in use.
Encourage the Most Customer Traffic
Locate in a plaza around a variety of different grocery stores, department stores, and specialty stores. While people shop at these stores, they can also quickly stop in at your office to request cleaning services before they go home.
Fund Your Cleaning Business
Get funding started as early as possible such as when you decide that opening a cleaning business will be your career's mission.
There are many ways that you can fund your cleaning business, but here are the top 3.
Cleaning Business Grants
Check out the Small Business Administration to gain resources for applying to grants. Grants are monetary funding for your business that you do not have to pay back to the grantor. Certain grants require you to meet certain mandates legally and administratively for you to be able to receive funding. You can talk with a grants counselor to help you get the best grant(s) for your cleaning business.
https://www.sba.gov/funding-programs/grants/grants-programs-eligibility
Loans for Your Cleaning Business
Once you have exhausted your grant options with the SBA, you can apply for business loans if you still need more funding. You will be matched with one or more lenders based on what you write on your loan application. Once you have been matched with said lenders, you can negotiate the loan terms, apply for the loan, and receive funding if your application is accepted.
Crowdfunding for Your Cleaning Business
Receive funding from family, friends, mutual friends, and future customers by creating a GoFundMe campaign. Here is the link for creating a business fundraiser for your cleaning business.
https://www.gofundme.com/discover/business-fundraiser
Create an account with GoFundMe.
Write about your campaign.

Describe your cleaning business.
Show donors how you will set yourself apart from your competitors and how you will give back to the community.

Set a funding goal, so GoFundMe can track how far you are from reaching it as the campaign continues.
Launch your campaign.
Share the link on your personal and business social media pages. Encourage everyone to share the link on their social media pages and by word of mouth, so you can get the most donations possible.
Find out more funding options at the SCRA.
Learn the Legal Requirements for Hiring Cleaning Services Employees
To get as many cleaning gigs as possible and bring in the most revenue at a time, hire employees to help you get the jobs done. Be sure to follow these legal requirements when hiring employees.
Does a Cleaning Business Need a Retail Sales Tax Registration?
According to the South Carolina Department of Revenue, you must register for sales tax if you are becoming a dry cleaning or laundering service. Other cleaning services such as janitorial or housekeeping are not listed in the sales tax collection list.
View all available sales forms by clicking here.
https://dor.sc.gov/tax/sales/forms
Does a Cleaning Business Need a Business Personal Property (BPP) Tax Registration?
You must file a BPP four months or less after your company's accounting period. This includes computers, copiers, equipment, and other machinery.
If you have to register for sales tax, you will automatically be given a BPP account. If you do not have a sales tax registration, you will have to manually apply for a BPP account in order to file the return.
Market Your Cleaning Business on Social Media
Market your cleaning business on social media to encourage recurring business with your clients.
Create a Facebook account.

Post links to cleaning blogs to encourage conversation.
Write your own blog posts and link to a post.
Always post images or videos to support the text in your posts.
Let customers know vital updates about your business.

Grand opening day.
Early closings.
Holiday hours.
Sales and promotions.
Discounts for special groups

Military discount
Student discount
Senior discount

Create a YouTube page.

Post videos for a visual representation of your business.
Post an introductory video commercial about your cleaning business.

Explain the mission and vision.
Summarize your cleaning services.
Provide a call-to-action. Provide your phone number, email, and company website on the screen.

Make a website for your cleaning company.

Use a notable hosting company for your website.
Make pages.

Home
About Us
Services
Contact Us
Blog (if applicable)

Link your website to social media pages and blogs.
Find out the most affordable cleaning business to start here: https://cleaningbusinessboss.com/the-most-affordable-cleaning-business-you-can-start/
Open Your Cleaning Business to the Public
Once you have all the legal requirements and social media accounts s    et up, you can open your
cleaning business to the public and start accepting clients. Remember to:
Set fair and profitable cleaning services rates.
Follow up with customers after a cleaning service has been rendered.

Call for a survey.
Send an electronic survey.
Maybe do a loyalty rewards program to encourage recurring business.

Interact with your customers as often as possible to be sure they are getting everything they need out of your cleaning services.
South Carolina, Grab Your Brooms & Mops: Let's Get Cleaning!
If you're motivated to clean house on your career become an entrepreneur, get your cleaning business in South Carolina started today! Maintaining a clean house, in general, is never easy just like starting and maintaining a business. But with the right determination and resolve, it can be done successfully!
Related Questions:
How can I spread brand awareness about my cleaning business in South Carolina?
Spread brand awareness about your cleaning business in South Carolina by:
Networking with entrepreneurs in local groups whether in person or virtually.
Post flyers at laundromats, convenience store bulletin boards, and more for people to learn about your business.
Keep up with updating your social media accounts regularly to engage your current and future customers.
What if I am having trouble writing my business plan for my cleaning business in South Carolina?
If you are having trouble writing your business plan, you can:
Outsource your business plan writing to a freelancer on Upwork, Textbroker, or a freestanding freelancer.
Talk with an SBA representative that can help you write your business plan.
Have family, friends, or staff help you out with writing your business plan.
Interact with entrepreneurs in your networking group such as the 1 Million Cups Columbia group for guidance on business plan writing.
Please note: This blog post is for educational purposes only and does not constitute legal advice. Please consult a legal expert to address your specific needs. 
Looking to start your own cleaning business soon? Check out my course and startup documents here.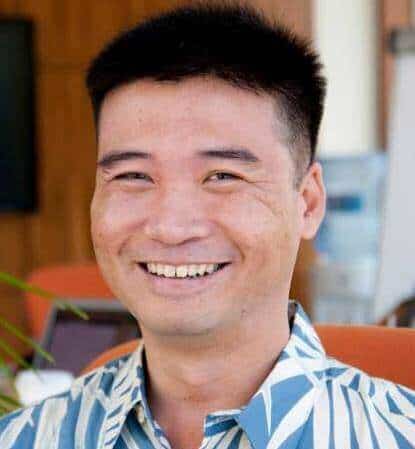 About the author. Entrepreneur and Cleaning Business Fan.
Hi! I am Shawn and I am a happy individual who happens to be an entrepreneur. I have owned several types of businesses in my life from a coffee shop to an import and export business to an online review business plus a few more and now I create online cleaning business resources for those interested in starting new ventures. It's demanding work but I love it. I do it for those passionate about their business and their goals. That's why when I meet a cleaning business owner, I see myself. I know how hard the struggle is to retain clients, find good employees and keep the business growing all while trying to stay competitive.
That's why I created Cleaning Business Boss: I want to help cleaning business owners like you build a thriving business that brings you endless joy and supports your ideal lifestyle.