Business cards are key in creating a chain of personal connections. Your sales and referrals will grow in response to successful and thoughtful creation, and well designed cards are not difficult to afford and create, especially with all of the resources out today.
Ordering business cards online is convenient and simple. The best resources for business cards are any that will make yours stand out, and there are plenty of these available today. Websites like VistaPrint print the highest quality. Staples prints business cards that are ready that day, if you require fast service. All that is required from you is knowing what information to put on your cards, and why you want the information there. There are many platforms that you can use to make your cards, they all differ in their own ways and we can justify the pros and cons to each.
Platforms/Resources
VistaPrint

PSPrint

Eliteflyers

Moo

Staples

GotPrint
Pros and Cons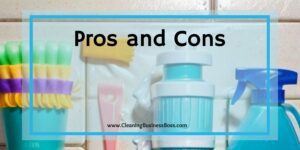 VistaPrint
VistaPrint has more pros than cons. It was actually at the top of my list when researching the best business card suppliers. What you can expect to find when using Vistaprint is:
Exceptional print quality

Tools for card design and paper options

A QR code generator

Prices are reasonable
The downsides to using VistaPrint is that there are up-selling attempts and also some competitors have a wider range of templates in comparison.
PsPrint
PsPrint has pros and cons to their services as well. What you can anticipate is:
Good card design interface

Good print quality

Inexpensive
The two cons to PsPrint are that there are really no guides when designing your template, and sometimes the finalized price is unclear.
Check out this article to know how to get leads for your cleaning business.
EliteFlyers
Another option to create your business cards would be EliteFlyers. They are well known for their quick delivery and ability to process large orders, so if either of these apply to your project, this may be the program for you.  Other pros to using EliteFlyers is that there is a fine printing quality on their prints and professionalism in their design services.
There are downsides to using EliteFlyers. Some of them include:
Templates are not organized by business type.

A lot of the choices do require a minimum order of 500 cards.

Price is OK. Not the most efficient cost.
Moo Business Cards
If you are wondering where to go for the best in modern design with a quality cardstock, Moo Business Cards could be your service provider. The stylish card templates assist in finding your premium option, you can also alternate images in the same order, and the packing is excellent.
So, the cons for Moo are:
The price is higher than most other card services.

Some of the designs also don't move enough to let you customize.
Staples
If you are specifically looking for same day pickup, Staples print and marketing services supply this. Other pros to using their service are that the print quality is good and their card design interface itself is great.
The main con is that there are fewer options for shape and design than the competition has.
GotPrint
GotPrint is the cheapest option out of almost every other business card provider. However, their templates are less modernized, fonts are a bit limited, and in a test order, their print and paper quality was of lesser quality.
Once you figure out what platform works best for you, you'll need to figure out what information your business cards require.
What information needs to be on your cleaning business cards?
For the front of your card, if you have a logo, add it. You can include your company name, of course. There could be a tagline, a slogan — something that is catchy and will remind a person or prospective customer of the first time you met or the first time they caught sight of your card.
Your logo makes your business seem credible, trustworthy and overall professional to potential customers. There are three types of logos that are most common. A written name, like Google uses, is just a wordmark and represents your brand in a written visual this way.
A monogram or letter mark could be an abbreviation of your brand. You can put a creative spin on it and trademark.
A simple tagline could summarize your business purpose, or what you provide overall, as your core service.
When you add your name to your card, you should highlight it. Personalizing your connection with customers will bring loyalty and trust to your brand.
Say somebody is not too great with names, you could then also highlight your field of expertise, as it may be easier to remember as time passes and this is connected to what their needs are, so they will remember this most easily.
In this digital age, adding a website is key to creating that first impression. A website will give people all they need to know about what they can expect from you, what you have already accomplished, and so on. When choosing a website, if you haven't already, think of both ease of access and maybe your tagline, or what a customer can expect from your service. You can highlight this field as well, maybe underlining your URL.
Furthermore, you will need contact details. You should definitely include your business phone number and your email address. If either of these contact resources are preferable to you, you can emphasize this on your card.
If you work in an area that is accessible and will attract foot traffic, listing your address is vital. If say, you mostly work remotely, online, you don't really need to put where you're located. Maybe if you only service a specific area, this would be relevant information.
You should now have an idea of what is valid material for your card. To further elaborate, here are some common mistakes that you must avoid when creating your company cards.
Mundane and unimpressive designs will not stick in people's minds, honestly. There are so many businesses with so much advertising that just flies out of sight because its plain and unoriginal.
When it comes to printing material, don't skimp on quality. A design will look great on the site that you've designed and then if you don't use good stock paper. You also do not want print that easily bleeds from a drop of water. How the card actually feels physically will matter, as well.
Don't cut corners and this will drastically improve the chances of your hand outs successfully attracting customers.
When you type your print, the size of the words will make a big impact because not only might it print smaller than expected, but some people just can't see tiny lettering like that. Keep this in mind when designing with your material.
In order for your business card to be appealing, you really shouldn't write too much. The idea of a simplified form of what you are all about is the key. People will scan what you give them and decide fairly quickly if they are interested. Writing a novel instead will just prolong this process of what both you and them want to figure out.
Having your cards on you when you go out is important because what good is all of this is they don't get distributed. Make the best use of them by handing them out whenever called for, whenever possible.
Now that you are more aware of what resources are out there for you and what information you should include when creating, you are well on your way to attracting clients with an appealing form of letting them know just what you can provide and what you are all about.
Check out this article to learn how to create and design your cleaning business flyers.
Frequently Asked Questions
In situations when what you are trying to accomplish includes bringing people out physically, passing out and hanging up flyers in the immediate area is a good idea. You can also call in or make an online request by email to your local newspapers, newsletters or journals.
Both audio and visual commercials are a bit more of an investment than these handouts, so you will have to think about the value of this and if it is approachable and essential or valid for what you are providing and how big or small of a company you are reaching to become.
What are some of the best resources for building my company website?
The best website creating platforms recommended so far in 2020 include, in the top two, Squarespace and Shopify. Squarespace has been listed as the best all around and also for its themes. Shopify is best for e-commerce type sites, which the name implies.
Some other site builders that may be best for you and your company include Webflow, which is great for custom design; Carrd, which is best for one page type websites; Wix, which gives users precise control over their design; Weebly, which is appropriate for ease of use; and finally, Format, which is best for portfolio type websites. There are plenty more, I'm sure, however these are the best, up-to-date recommended builders for your website.
To learn more on how to start your own cleaning business, check out my startup documents here.
Please note that the contents of this blog are for informational and entertainment purposes only and should not be construed as legal advice. Any action taken based on the information provided in this blog is solely at your own risk. Additionally, all images used in this blog are generated under the CC0 license of Creative Commons, which means they are free to use for any purpose without attribution.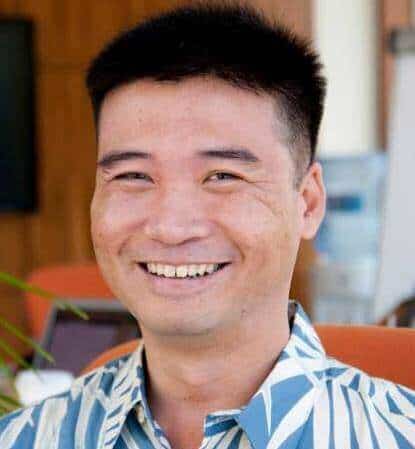 About the author. Entrepreneur and Cleaning Business Fan.
Hi! I am Shawn and I am a happy individual who happens to be an entrepreneur. I have owned several types of businesses in my life from a coffee shop to an import and export business to an online review business plus a few more and now I create online cleaning business resources for those interested in starting new ventures. It's demanding work but I love it. I do it for those passionate about their business and their goals. That's why when I meet a cleaning business owner, I see myself. I know how hard the struggle is to retain clients, find good employees and keep the business growing all while trying to stay competitive.
That's why I created Cleaning Business Boss: I want to help cleaning business owners like you build a thriving business that brings you endless joy and supports your ideal lifestyle.