The question about how to price a house cleaning job makes most new cleaning business owners go into 'panic mode'. This is because it is a major factor in getting clients. Pricing a cleaning job right ensures that you cover all business running costs, make a profit, and most importantly, stay in business. Professional cleaning services in the US price house cleaning jobs at an average rate between $25 to $45 an hour. To avoid being outbid by competition by charging too low or too high, you should find out how much the existing house cleaning businesses in your area charge, and factor in the overall running costs of your business without leaving out your profit mark-up.
Here are a number of detailed steps on how to price a house cleaning job:
Decide on your rate per hour.

Calculate your operation costs.

Calculate how much time the job will take.
Decide on your rate per hour.
One of the important factors that should determine how you price a house cleaning job is the peculiarity of your environment. For example, if you are a house cleaning business based in New York, it is expected that you would charge higher rates than you would if you were in Oklahoma. This is due to the relative economies and population of these places.
As mentioned earlier, it is always wise to find out how other cleaning business in your area price house cleaning jobs. A smart way to find out how much your competitors charge is to call them and ask for an estimate for cleaning your house. When you get this, ask them how long it will take them to clean your house. Divide the estimated amount they give you by the number of hours they say it will take them to do the job. Also, you can simply call them and ask how much they charge per hour. You can do this for about 10 cleaning businesses in your area. Add up all their rates and divide by the number of cleaning businesses i.e. 10. The resulting amount is the average rate per hour a house cleaning job is priced at in your area.
Note that this value is only meant to guide you to decide your own price. You will also have to consider your operation costs to arrive at a price that is profitable for your business.
Calculate your operation costs.
You should factor in your operation costs in pricing every house cleaning job. Your operation costs should include labor costs, taxes, cost of cleaning items, and other overhead expenses such as rent, advertising, transportation, stationary, etc.
Calculate labor costs per number of employees you need to get the job done. According to PayScale, a maid or housekeeper earns an average rate of about $11.17 per hour in the US. This amount also varies by location. Even if it is just yourself, you need to calculate an amount for labor. This will ensure that you can pay yourself a salary.
Federal, state, and payroll taxes (known as FICA taxes and apply to your business if you have employees) are also costs of operating your business. Cleaning 4 Profit suggests that this can be calculated as 18 percent of labor costs.
Cleaning items are definitely an integral part of any cleaning job and must be factored into operating costs. Usually, most cleaning businesses add about 6 percent after factoring in taxes to account for the cost of cleaning items.
Overhead expenses may be easily overlooked or not properly accounted for by a new cleaning business when pricing a house cleaning job. These costs may not be directly linked to the business, but they also facilitate business operations and must be accounted for in pricing. A general addition of 50 percent should factor in these costs.
The last but not in the least bit unimportant thing to factor in is profit. This is totally up to your discretion and may be influenced by a number of factors, such as how competitive you want your business to be, how much you need the money, the type of clients you are looking to attract, etc. The most important thing to keep in mind when deciding on profit, however, is that you should not undersell your business by any means.
Check out this article to know if you need to hire an independent contractors for your cleaning business.
Calculate how much time the job will take.
To implement the above steps in pricing a house cleaning job, you have to know the number of hours it will take to get the job done. According to Cleaning 4 Profit, it usually takes 1.5 hours to clean 1000 square-feet of house space.
Typically, how much time a job will take also depends on other factors apart from the size of the house. These other factors include the type of cleaning to be carried out such as deep/spring cleaning, or light cleaning. A tip to determine the type of cleaning the job will involve is how often the client requires your services. For example, you may not take as much time for a daily cleaning job as you would for a weekly or bi-weekly cleaning job. This is because a daily cleaning job should not require intense cleaning as it would if you were to go in to clean every 2 weeks. If you can, it will be best to pay a visit to the house and take a tour while making the observations you will need to give an estimate.
Another way to estimate how long a job will take is to clean your own house or a friend's. While at it, use a stopwatch to record how much time it takes you to clean each part of the house — bedroom, living room, kitchen, foyer, stairs, etc. You may need to do this during your first set of jobs until you get an estimated amount of time you can use in pricing for different types of house cleaning jobs.
After you have determined how long the job will take, multiply the number of hours with the cost per hour that you came up with. You can now give this to your prospective client.
Increasing your pricing for house cleaning jobs.
As your business evolves and grows, and you become more experienced at what you do, you will have to increase your cleaning rates at some point. In fact, the cleaning industry allows for a 3-5 percent increase in prices every year. You can wait for the second year and increase your pricing by 6-10 percent and you would be justified in doing so. This does not mean that you will not lose clients. This is a normal part of owning a business and is necessary for growth. To keep your business healthy and ensure you retain more clients, there are ways to go about an increase in pricing.
Do a review of the profitability of each of your clients and start the price increase with the least profitable ones.

Ensure you notify your clients of the change in pricing — preferably by email or other official means — about 4 to 6 weeks before implementing an increase in pricing. You may also send a reminder just before implementation.

Do not be quick to increase cleaning rates for clients that have had a recent bad experience with your businesses so that you do not lose them altogether.

If possible, review accounts individually and apply varying increments as appropriate. You may decide not to increase cleaning rates for your most profitable clients.
Now that you know the steps to take in pricing a house cleaning job, you do not have to be clueless anymore when you have to provide a client with an estimate. As long as you follow the step above while keeping in mind that your business is unique in its operations, you will be able to offer competitive prices to your clients and make a profit at the same time.
Check out this article to learn some of the certificate you need to have for your cleaning business and how you can get them.
Frequently Asked Questions
Should I charge an hourly rate or a flat rate for a house cleaning job?
A flat rate is only advisable if you are sure about everything the cleaning job involves. You can only easily determine this from experience, a tour of the property, or if it is a job you have had to do on a regular basis. A flat rate may not take into account areas that may take you a long time to clean. Although, clients usually prefer flat rates as it allows them to have a budget to work with upfront. If you are not very familiar with the property or its state, this method of pricing may not work as well for you as an hourly rate.
Do I have to price the same rates or less for house cleaning jobs as my competitors?
Every business is unique and has varying factors that determine the way they price jobs. If you have to charge higher than your competition, be sure to have a major accompanying value that your competitors are not offering that justifies your pricing. The main thing is that you do not undersell or overprice your services.
To learn more on how to start your own cleaning business, check out my startup documents here.
Please note that the contents of this blog are for informational and entertainment purposes only and should not be construed as legal advice. Any action taken based on the information provided in this blog is solely at your own risk. Additionally, all images used in this blog are generated under the CC0 license of Creative Commons, which means they are free to use for any purpose without attribution.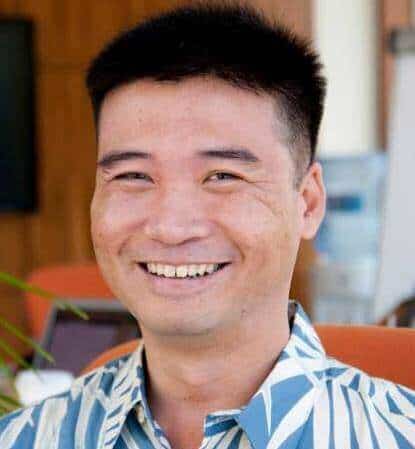 About the author. Entrepreneur and Cleaning Business Fan.
Hi! I am Shawn and I am a happy individual who happens to be an entrepreneur. I have owned several types of businesses in my life from a coffee shop to an import and export business to an online review business plus a few more and now I create online cleaning business resources for those interested in starting new ventures. It's demanding work but I love it. I do it for those passionate about their business and their goals. That's why when I meet a cleaning business owner, I see myself. I know how hard the struggle is to retain clients, find good employees and keep the business growing all while trying to stay competitive.
That's why I created Cleaning Business Boss: I want to help cleaning business owners like you build a thriving business that brings you endless joy and supports your ideal lifestyle.