Owning a dry cleaning business is an exciting way to meet new people while providing an essential service in which you can take a lot of pride. However, being the owner of a dry cleaning business is not all fun and games. There are many decisions that you will have to make regularly. One of those decisions is the type of equipment you will have in your dry cleaning business. Below is a list of equipment I have compiled that you will need to effectively operate your dry cleaning shop.
To open a dry cleaning business, you are going to need the following equipment:
Cash register or a POS system
Computer with business software
Rotating coat rack
Washing machines and clothes dryers
Cleaning chemicals
Presses
Sorting bins
Hangers, tags, and garment coverings
Racks
Cash Register or a POS System
The cash register or the Point of Sale (POS) system should be one of the first purchases you make for your dry cleaning business. After all, this is literally where the money is. Depending on your operating budget, you can decide to either purchase a traditional cash register or buy a complete POS system. The main difference between a cash register and a POS system is that a cash register collects money, record sales, and gives change while a POS system is computer-based, and tracks inventory makes financial transactions, and record other types of business data.
Computer With Business Software
Computers have become an essential part of doing business, whether you own a car dealership or a dry cleaning business. It doesn't matter if you chose to purchase a cash register or a complete POS system, you are going to need a computer with business-specific software to properly run your dry cleaning business. There are several options from which you can choose when it comes to computers. You can either go with a desktop model, an all-in-one desktop, or a laptop. Just be sure that it is equipped to properly handle your business software.
Rotating Coat Rack
Depending on the number of employees that you have working in your dry cleaning business, a rotating coat rack can either be a luxury or a necessity. If your dry cleaning business is understaffed, this item can be a lifesaver. It will allow you to stay at the front counter and give your customers the attention they deserve while having their clothes rotate towards the front of your shop simply by the press of a button. While most older dry cleaning shops have traditional racks, rotating coat racks have become quite popular in newer dry cleaning businesses.
Check out this article to get ideas of the things you need in starting your deep cleaning business.
Washers and Dryers
This may sound counter-intuitive, but your dry cleaning business is going to need at least a couple of washers and dryers. However, if you want to extend your dry cleaning business to also offer laundry services, you will already be fully equipped to do this. When choosing washers and dryers for your dry-cleaning shop, always opt for machines that can hold larger capacities of clothes. You should also buy the machines that fit the space where your dry-cleaning business is located, and by front-loading machines if possible.
Cleaning Chemicals
 Cleaning chemicals just may be the most important thing that you will have to purchase for your dry cleaning business. After all, you cannot be expected to get your customers' clothes sparkling clean, and looking new again, without the help of chemical cleaners. The most common form of a chemical used in dry cleaning is tetrachloroethylene (perchloroethylene), which is a water-free chemical that is used for soaking clothes to remove stains. Two other chemicals that are commonly used in dry cleaning include 1-bromopropane and petroleum spirits.
Presses
Presses are another piece of essential equipment that you cannot run a dry cleaning business without.
These are machines that take the wrinkles out of clothes you have just cleaned, and return them to their normal shape. Without presses, your customers' clothes would not leave your dry cleaning shop looking brand new, which is one of the main reasons that they choose to use your services. The number of presses your dry-cleaning shop is going to need will depend on how much space you have, and how many customers you typically serve in a month.
Sorting Bins
Sorting bins are one form of equipment that you may not give much thought to, but you will need them to sort the clothing that your customers bring in for you to clean. While they may not sound like they are a particularly glamorous purchase, sorting bins are one of those things that you don't realize you need until you don't have them. In my opinion, they are best used for sorting clothing by the type of material from which they are made. That way, you don't accidentally clean clothing that is made from a certain material the wrong way, and end up ruining it.
Hangers, Tags, and Garment Coverings
I have group these three items together because they are normally used together. Of course, you are going to need hangers so that you can hang up your customers' freshly clean clothes. You are going to need tags so that you can tag each item with the customer's name and phone number. This way, you do not send the wrong clothing to the wrong customer. Garment coverings are something that we are all familiar with, as we have seen them many times in our lives. They are the clear plastic bags that are draped over your clothes when you pick them up from the dry cleaners.
Racks
While I have already mentioned that you will need a rotating coat rack for your dry-cleaning shop, you will also need a few traditional racks as well. Many dry cleaning businesses offer long-term storage for customers who may not have enough room in their homes for their entire wardrobe. For a small fee, you can offer to store a customer's winter wardrobe for them during the summer, when they won't have much use for it. Traditional racks also come in handy when you have customers that will not be able to make it in for a while to get their clothes.
Check out this article to know what needs to be included in you cleaning service flyer.
Summary
In conclusion, there are many equipment purchases that you are going to have to make if you want to open a dry cleaning business. The first purchase you should make for your dry-cleaning shop is a cash register or a POS system. Next, you should purchase a computer and appropriate business software. The next item on your list will be a rotating coat rack.
Next, you should purchase a few washers and dryers, as well as some cleaning chemicals. After this, make sure that you purchase a few presses and some sorting bins. Finally, you will need to purchase hangers, tags, garment coverings, and traditional racks for your dry cleaning business. After you make these purchases, your dry cleaning business should be all set and ready to go.
Frequently Asked Questions
What type of computer is the best type to purchase for a business?
The answer to this question will mostly depend on you, and how mobile you are. If you are the type of person that is always on the go, a laptop would be a smart choice for you. However, if you are the type of person that likes to keep their work at the office, a desktop or an all-in-one desktop would be a smart choice. Whatever type of computer you decide to purchase, make sure that the specifications are adequate for running the type of business software that you plan to use.
What type of software is best for a small business owner?
There are many types of business software that are geared specifically toward small business owners. While most of these software suites will be able to provide you with whatever you need for your business, there is one small business software that stands out amongst the crowd. Several of my friends own small businesses, and they all use QuickBooks. This software is perfect for beginners who are not very computer savvy, or for people who have been.
To learn more on how to start your own cleaning business, check out my startup documents here.
Please note that the contents of this blog are for informational and entertainment purposes only and should not be construed as legal advice. Any action taken based on the information provided in this blog is solely at your own risk. Additionally, all images used in this blog are generated under the CC0 license of Creative Commons, which means they are free to use for any purpose without attribution.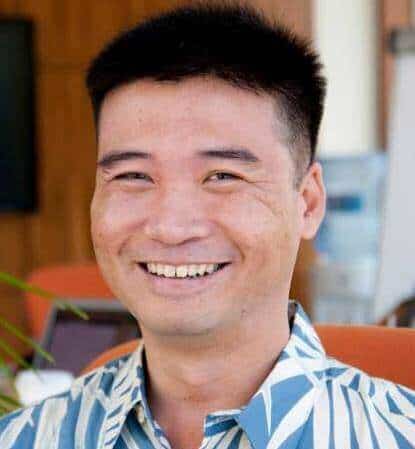 About the author. Entrepreneur and Cleaning Business Fan.
Hi! I am Shawn and I am a happy individual who happens to be an entrepreneur. I have owned several types of businesses in my life from a coffee shop to an import and export business to an online review business plus a few more and now I create online cleaning business resources for those interested in starting new ventures. It's demanding work but I love it. I do it for those passionate about their business and their goals. That's why when I meet a cleaning business owner, I see myself. I know how hard the struggle is to retain clients, find good employees and keep the business growing all while trying to stay competitive.
That's why I created Cleaning Business Boss: I want to help cleaning business owners like you build a thriving business that brings you endless joy and supports your ideal lifestyle.