In the United States alone, there are over 54,200 hotel properties, filling over 5 million guestrooms. Per the American Hotel & Lodging Association, these guestrooms see over 1.1 billion guests annually. Somebody has to make sure that these rooms are spic and span for every guest. Because the average hotel housekeeper cleans approximately 18 rooms per shift they have to be incredibly efficient. So, what is their secret to cleaning so many rooms so well?
There are 10 steps to properly cleaning a hotel room. These steps are as follows:
Remove the linens from the beds.
Empty all trash cans in the room.
Make sure that all of the dusting is done.
Wipe down and disinfect all of the surfaces.
Make the bed with fresh linens.
Clean and disinfect the bathroom.
Replenish and restock the complimentary items.
Vacuum, sweep, and mop all of the floors.
Add any necessary finishing touches to the room.
Take one final look to make sure that you didn't miss anything.
This is the procedure that most hotel housekeepers use to ensure that each hotel room is freshly cleaned and ready for the next guest. Because they are required to clean a relatively high number of rooms per shift, I would say that the method they use is an effective and efficient one. Let's take a closer look at each step in the hotel room cleaning procedure used by so many hotel employees across the United States.
Step 1: Remove the Linens From the Beds
The first step of cleaning a hotel room is one of the most important steps. All of the linens from every bed in the room must be stripped and taken to be laundered. Once you have removed the linens from the beds, you will need to check the mattresses and mattress pads for any stains or other potential problems. Remove any stains from the mattress and mattress pads if applicable, and report any damage or other issues to the maintenance crew.
Step 2: Empty All Trash Cans
While this step may seem self-explanatory, nobody wants to enter a freshly cleaned hotel room with trash still in the cans from the previous guest. Everything else in the room could be sparkling clean, but leftover trash in the cans is indicative of lazy housekeeping. This is why it is important to make sure that every trash can in the hotel room is completely emptied, and fresh trash bags have been placed in every receptacle.
Check out this article to get an idea on how much you can charge your cleaning service.
Step 3: Get the Dusting Done
Yes, some surfaces in a hotel room do not require dusting. However, there are many wooden surfaces in these rooms that require good, proper dusting. Some of these surfaces might include the nightstands next to the bed, the headboard of the bed, the dresser, and any tables or wooden chairs that may be in the hotel room. Depending on the policies of the hotel, some of these may need feather dusters, while others need furniture polish.
Step 4: Wipe and Disinfect Surfaces
Hotel rooms are a hotbed for germs and bacteria. According to a recent study published by Fox News, the average hotel room contains 4,252 colony forming units (CFU) per square inch. When you think about it, that is an awful lot of germs and bacteria in a hotel room. This is why wiping and disinfecting every surface in a hotel room is the most important step in every hotel room cleaning procedure. You may not be able to see germs and bacteria, but you can certainly feel their effects.
Step 5: Make the Bed With Fresh Linens 
I don't know about you, but I have always thought that sleeping in a bed with freshly clean Linens is one of the best feelings in the world. This is especially true in a hotel room, as nobody wants to sleep on sheets that a stranger has previously slept on. This step requires you to put a clean fitted sheet on the mattress and to put a clean sheet over the fitted sheet. You will also need to replace every pillowcase on the bed. The guests and your hotel will sleep better because of this
Step 6: Clean and Disinfect the Bathroom
Without a doubt, the bathroom is easily the dirtiest area in a hotel room. This makes cleaning and disinfecting the bathroom paramount in any hotel room cleaning procedure. The first step in cleaning a hotel room bathroom is to wipe and disinfect the sinks and the countertops. Neck, you should clean and disinfect the bathtub and shower area. Finally, once you are done with cleaning all of the other surfaces, it's time to clean and disinfect the toilet.
Step 7: Replenish the Complimentary Items
I'm sure that you have noticed all of the complimentary items that are fully stocked in a hotel room each time you stay in one. Some of these items include soap, shampoo, conditioner, coffee filters, and sometimes even coffee. Have you ever wondered how these items make it to your room each time you check into a hotel, well, the answer is simple. This is one of the many jobs that is left to the housekeeping team of a hotel to complete.
Step 8: Vacuum, Sweep, and Mop
After you have finished all of the other steps in your hotel room cleaning procedure, the last thing you should do is to vacuum, sweep, and mop all of the floorings in the hotel room. There is a good reason why this step is one of the last steps you do. The first reason is that some of the other cleaning techniques cause things to fall on the floor. If this happens, you will have to sweep, vacuum, and mop the floors a second time, which would not be efficient.
Step 9: Add Necessary Finishing Touches
Once you have finished vacuuming, sweeping, and mopping the floors, it's time to add those special finishing touches that set your hotel apart from many other establishments your guests could have chosen. These are things that could impact the customer's opinion of your hotel. One of the things you need to make sure that you do is to thoroughly check the room for any odd or unusual smells. Another finishing touch that guests like is when you make sure that the temperature of the room is just right.
Check out this article to learn more about cleaning service charging.
Step 10: Take a Final Look
The last step you should take when you are cleaning a hotel room is to take one final look at the room to make sure that you have not missed anything. Hotel housekeepers have an incredibly hectic schedule, which makes it easy for them to forget something while they are in a rush to get to the next room. This is why you should stop for a minute, take a deep breath, and look around the room to make sure that it is up to the guests' standards.
Summary
With the speed and the efficiency in which hotel housekeepers have to7make sure that the guestrooms are sparkling clean and ready for the next guest, it's not surprising that a set of hotel room cleaning procedures have been implemented in a majority of the hotels in the United States. Step one in this procedure is to strip the linens from the beds in the room. Next, you need to make sure that all of the trash cans are emptied. The third on the list is to get all of the dusting done. Step Four consists of wiping and disinfecting all of the surfaces in the room.
The fifth step is to make the bed with fresh linens. Next, the bathroom must be cleaned and disinfected. After this step, the complimentary items must be replenished. Step eight requires you to vacuum, sweep, and mop the floors in the room. Next, make sure that any necessary finishing touches are done. Finally, take one final look at the room to make sure that nothing was missed. If these steps are followed properly, you will maximize your hotel room cleaning skills and be able to clean an entire room in approximately 30 minutes. 
Frequently Asked Questions
What type of cleaning products do hotel housekeepers use to clean your room?
Many different types of cleaners are used by Hotel housekeepers across the United States. However, here are a few tools that hotel housekeepers say that they cannot live without:
Comet Cleaner
Spic and Span Extra Strength
Murphy's Oil Soap
Clorox Urine Remover
Distilled White Vinegar
Clean Magic Eraser
MagicFiber Microfiber Cleaning Cloths
Pumice Cleaning Stone
How many housekeepers does the average hotel employ?
Of course, the answer to this question is going to depend on two factors. The first factor will be how many rooms the hotel has, and the second factor is how many guests stay at that hotel. According to the New York Times, about half a million people work in the American hotel industry as housekeepers. If you take into account that there are 54200 hotels in the United States, that's an average of approximately nine housekeepers per hotel.
To learn more on how to start your own cleaning business, check out my startup documents here.
Please note that the contents of this blog are for informational and entertainment purposes only and should not be construed as legal advice. Any action taken based on the information provided in this blog is solely at your own risk. Additionally, all images used in this blog are generated under the CC0 license of Creative Commons, which means they are free to use for any purpose without attribution.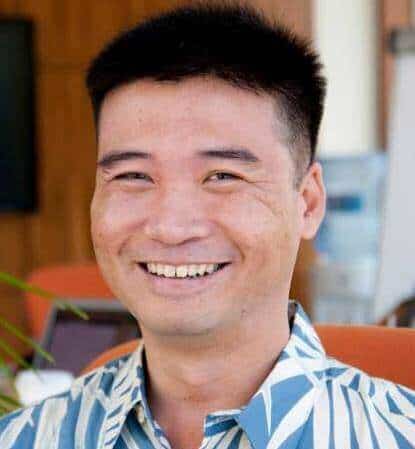 About the author. Entrepreneur and Cleaning Business Fan.
Hi! I am Shawn and I am a happy individual who happens to be an entrepreneur. I have owned several types of businesses in my life from a coffee shop to an import and export business to an online review business plus a few more and now I create online cleaning business resources for those interested in starting new ventures. It's demanding work but I love it. I do it for those passionate about their business and their goals. That's why when I meet a cleaning business owner, I see myself. I know how hard the struggle is to retain clients, find good employees and keep the business growing all while trying to stay competitive.
That's why I created Cleaning Business Boss: I want to help cleaning business owners like you build a thriving business that brings you endless joy and supports your ideal lifestyle.