If you have decided to start a restaurant cleaning business, you have undoubtedly made a good choice. This is because it requires relatively low start-up costs and has huge profit potential, especially in the long run. Like every other business, you will need to take a number of steps to guarantee a successful business structure.
I have outlined below 8 steps that will help you in establishing a successful restaurant cleaning business.
Do Your Research

Determine Where Your Business Will be Located

Create a Business Plan

Decide on a Funding Plan

Register your business

Set Up Shop

Create a Pricing Structure for Your Prospective Clients

Invest in Marketing
Do Your Research
Restaurants are usually subject to periodic health and food safety inspections by the health department in the state. Therefore, the restaurant cleaning business involves greater attention to detail than any other niche in the professional cleaning industry.
Doing thorough research on what hygiene standards are applicable to restaurants and how they meet health inspection requirements is very crucial. You can start by asking your local health inspector. This will play a major role in deciding what kinds of services you will be offering and the types of cleaning products and equipment you will need to work with. You may also need to obtain certain certifications or go through training for you to be qualified and trusted by clients to clean their restaurants.
Also, special permits and licenses are usually required to operate a restaurant cleaning business in most places. Find out about such licensing requirements and permits from your state government and how to obtain them.
It is advisable to start your business with a few restaurants, especially if you are running the business by yourself. You can later scale up to serve more restaurants.
Determine Where Your Business Will be Located
While you will definitely have to go to your clients, you should ask yourself other questions like whether your clients will need to visit you at a physical location to sign contracts or schedule appointments, for example, and if you will be hiring employees.
A physical space where clients can walk in and make inquiries or schedule appointments also helps create a more professional appearance for your business.
Most importantly, where to locate your business should be largely determined by the location of the restaurants you choose to cater to. It will not be cost-effective for your business if you have to travel long distances to your clients.
If you decide to run your restaurant cleaning business from home — since you may not require clients to visit a physical location — verify from the regulatory bodies in your location to be sure you will not be breaking any laws.
Check out this article to know the difference of a residential cleaning business from an office cleaning business.
A business plan is an official document that will provide structure to your restaurant cleaning business and serve as a guide to running it successfully. It outlines the aims and objectives of your business, a definition of your ideal clientele base, and how you intend to operate the business, among other things. A business plan typically follows the outline below:
Executive summary

Objectives

Mission

Company overview

Services

Market analysis

Operations plan

Management summary

Financial plan
If you are not looking to source for funds from investors, basic information like your company overview, budget, pricing structure on an A4-sized paper should do. You can always modify your business plan as your business evolves.
Decide on a Funding Plan
Depending on the size of your business and the number and size of the restaurants you choose to serve, start-up costs for a restaurant cleaning business are relatively low. Your business plan will be useful in helping you determine how much funds you will need. Explore options such as using your savings, partnership, applying for grants, getting a business loan, or borrowing money from family members or friends.
If you decide to borrow money from family members or friends, you should consider taking a professional approach to it by putting everything into writing. This will help them trust that you are serious about paying them back. It will also help you to be accountable.
A partnership may also be a good idea. You may decide to partner with someone who has a good financial footing and is willing to build a business with you. Make sure to have a written agreement that outlines your respective responsibilities and obligations.
Take advantage of grants and business loans available to businesses in your locality, state, or country. You can start your search online or in the business section of your local library.
Register Your Business
Registering your business makes it official and recognized by the government. To do this, you will need to choose a name that best represents your business. This will require careful consideration. You can ensure the name you choose is not already in use by conducting a Google search.
Most restaurant cleaning businesses are registered as a sole proprietorship or a Limited Liability Company (LLC).
Registering your cleaning business as a sole proprietorship requires minimal paperwork and guarantees that you will have total control over your business. Although, the downside is that your personal assets could be at risk in the event that your business goes into debt because there is no distinction between your business and personal accounts.
Registering your cleaning business as an LLC will provide a distinction between your personal and business assets and protect you from personal liability. However, an LLC involves a more complicated tax structure and higher start-up costs than a sole proprietorship.
Set Up Shop
At the very least, you will need cleaning equipment to start providing cleaning services. In addition to basic cleaning items such as mops, buckets, vacuum cleaners, etc., use the information you obtain from your research to purchase specialized cleaning chemicals and equipment that meet the required health and food safety standards in your state. You may need to buy more items that are specific to the needs of particular types of restaurants as the need arises and your clientele expands.
If you will be serving many restaurants or offering a wide range of cleaning services, you should consider employing staff. You will need to have them trained, especially if they lack prior relevant experience.
You should obtain appropriate licenses, permits and insurance — especially if you are obliged to do so. Clients will be more likely to judge your business as  more credible if you possess these documents and an insurance plan.
Create a Pricing Structure for Your Prospective Clients
Restaurant cleaning businesses typically charge by the square foot or hour. In creating a pricing structure for your prospective clients, you will need to consider factors such as your location, the number of employees you need to get the job done, the size of the restaurant, and whether the client requires light cleaning or specialized cleaning. You can subsequently adjust this structure by taking into account how much it costs you to service your first set of clients.
You should consider having every new client sign a service agreement clarifying their expectations from your business. It will help reduce the occurrence of disputes relating to client satisfaction. This document should consist of the services you will be offering them, pricing, and payment conditions. It can be modified for existing clients as their needs change.
Check out this article to know the steps in starting a cleaning business in Georgia.
Invest in Marketing
Advertising is your way of making restaurants in your area aware of the existence of your business and the services you render. While there is no definitive way of going about this, it is a crucial way of growing your business. Fortunately, there are ways to go about it that will not dig too deep into your coffers.
Discounts
Consider offering discounts to first-time clients or clients who sign up for long-term cleaning contracts with your business. Nobody turns down a discount. You may decide to send proposals to your first set of prospective clients stating these discounts along with other main selling points of your business.
Flyers
Since cleaning services are always in demand, flyers have proven to be effective for marketing. Consider printing your business name, a clear outline of the services you offer, and your contact details on it. Include a unique selling point (USP) that differentiates you from other cleaning businesses in the same locality. You should make your USP very visible on your flyers.
Digital marketing
Employing tools like social media to market your restaurant cleaning business will cost almost nothing. Put out only positive information about your business and emphasize your unique selling points. You may also want to use paid online advertising methods like sponsored ads on social media platforms and Google Ads. You can also get a website or blog and put up helpful content while simultaneously promoting your business.
Most importantly, whatever method(s) you choose, make sure to offer your clients quality services and they will keep coming back.
As long as restaurants are required to maintain high sanitation standards, they will always need the help of professional cleaners to pass inspection checks. With over 1 million restaurants in the United States alone (according to statistics), you will always be in business if you follow the steps above.
Frequently Asked Questions
Should I run a franchise or an independent restaurant cleaning business?
Running a franchise can give you an advantage because of the support the parent company provides at the start of the business. However, you do not have full control of the business the way you would if you were running it independently.
How do I compete against other restaurant cleaning companies in my locality?
To help your business stand out, you will need to carry out research on the services they offer and their general mode of operation. You can do this by taking a look at their flyer, website, or other media with which they market their services. Use this information to your advantage by offering a service they do not offer, improve on a service they already offer, or simply highlight a part of the business that they are not paying attention to.
Whatever ideas you come up with will be your main selling points that you can put out on all your marketing media and in proposals.
To learn more on how to start your own cleaning business, check out my startup documents here.
Please note that the contents of this blog are for informational and entertainment purposes only and should not be construed as legal advice. Any action taken based on the information provided in this blog is solely at your own risk. Additionally, all images used in this blog are generated under the CC0 license of Creative Commons, which means they are free to use for any purpose without attribution.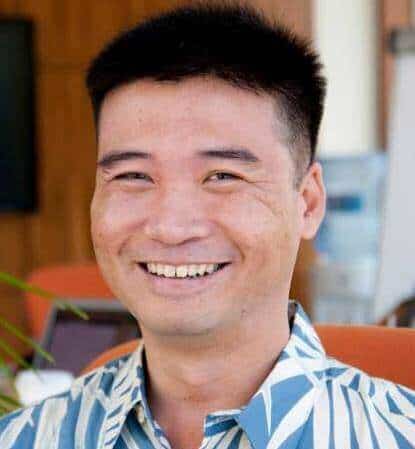 About the author. Entrepreneur and Cleaning Business Fan.
Hi! I am Shawn and I am a happy individual who happens to be an entrepreneur. I have owned several types of businesses in my life from a coffee shop to an import and export business to an online review business plus a few more and now I create online cleaning business resources for those interested in starting new ventures. It's demanding work but I love it. I do it for those passionate about their business and their goals. That's why when I meet a cleaning business owner, I see myself. I know how hard the struggle is to retain clients, find good employees and keep the business growing all while trying to stay competitive.
That's why I created Cleaning Business Boss: I want to help cleaning business owners like you build a thriving business that brings you endless joy and supports your ideal lifestyle.