If you have decided to start a commercial or residential cleaning business, it is important that you always give your clients an impression of professionalism. One of the ways you can achieve this is to have a cleaning business estimate form that you can give your clients before the start of any contract. An estimate form shows a detailed list of services you will be offering a prospective client. It also includes the approximate amount the services will cost.
There are two ways to create and design a business estimate form for your cleaning business. You may decide to get a template from the web and adapt it to your requirements, or to design and create your own from scratch.
Creating and designing your cleaning business estimate form
You can create your cleaning business estimate form by using a spreadsheet or word processing software. It typically contains the following:
A title such as "Estimate Form."

Your business name and logo.

Business contact details such as phone number(s), e-mail address, physical address where your business is located.

A space for the date.

A detailed outline of tasks your company carries out for clients with space for prices in front of each. This should be in tabular form if you are using word processing software.

Costs for labor, tax, materials, special products the client may require, or special permits or licenses the job may require.

A space for the total amount due.

Spaces for miscellaneous descriptions, notes, comments or remarks.
You can make it look more attractive by using the colors of your business logo or other colors as a theme in your design.
If you decide to get a template online, this will help you save some time and energy that may go into creating a business estimate from scratch. You will have to edit and adapt the template to fit your business needs.
After creating and designing your business estimate form, review it to see if there are any errors or ambiguity. Correct them and print as many copies as you want.
Why do I need a cleaning business estimate form?
One of the first things your prospective clients will want to know is how much your services cost. This is because price is a very important factor in helping prospective client decide whether they will patronize your business or not. The best and most professional way to present this information is with a cleaning business estimate form.
It is advisable to have a cleaning business estimate form ready before you begin scheduling clients. You do not want to keep a prospective client waiting for this important piece of information while you prepare a fresh estimate from scratch each time.
It also helps reduce the occurrence of disputes that may happen due to client dissatisfaction. This is because a cleaning business estimate clearly outlines the client's expectations regarding services and payment as agreed upon by the client and yourself.
A good cleaning business estimate form can help your business stand out from the competition. Creating a unique design or including custom features like client details and a guarantee of service in your cleaning business estimate form will increase the client's confidence in your services.
The information contained in a business estimate form can serve as a reference in determining what to charge clients for similar future jobs.
Check out this article on how to create a cleaning business bid template.
How to prepare an estimate for a job?
After you have created your cleaning business estimate form, you will need to put it to use in providing your prospective clients with an estimate when they reach out to you. Note that a business estimate shows an approximate cost of your services to a client. Be sure to mention this to your client so that they can be prepared for a review of the price if the need arises. However, you should endeavor to prepare an estimate that is as accurate as possible. Here are steps to take in preparing a professional business estimate.
Decide on a pricing method.
You may decide to charge by the hour, per square foot, or per job. Charging by the hour is usually ideal if you are not working for a regular client. An estimate for this kind of pricing method is usually easy to come up with in a short time. Its disadvantage, however, is that some jobs may require more intensive labor, or take more time than you have estimated. This may require you to ask for additional payment or do the job at a loss or lower profit than you expected. Also, if the job eventually happens to require a lesser number of hours, the client may not get a refund.
Charging per square foot can also be used for non-regular clients. This type of business estimate is also easy to come up with. It has a similar downside to that of charging by the hour. It may result in a loss or reduced profit if the job is more intensive or requires more resources than is expected. The client may also not be able to get a refund.
Charging per job requires more work in creating a business estimate. This is because every detail about the job must be considered to come up with a total price that is accurate. The advantage of this method is that it provides an exact cost that your client can include in their budget. It is ideal for long-term contracts and regular clients because you may be familiar with their needs from working with them on several occasions. In some cases, such as for commercial cleaning jobs, the cleaning requirements are fixed and cost can be easily determined per job. It is important, though, that you and your clients agree to leave room for periodic reviews of the estimate. This is to cater to changes that may occur, such as a change in cleaning requirements and inflation in prices of cleaning products and/or equipment.
Do an assessment of the job.
It is very important that you assess the demands of the job you are about to take on. This is necessary to prevent underestimating or overestimating a job as much as possible. If possible, consider scheduling an appointment with the client to visit the building you intend to clean. Do a tour of the area while taking notes of important details. For example, if your client is a home-owner while touring the house, you may take note of the number of baths, type of flooring, number of rooms, the size and layout of the house, outdoor areas, etc. and other general cleaning needs that may be required. Look out for aspects of the house that may require more intensive cleaning. You can walk around with a note attached to a clipboard and a pen to record your observations.
After doing this, discuss with your client and align with them regarding what the job will entail. Do not be pressured into providing an estimate on the spot. If necessary, explain to your client that you want to give them the best estimate and would therefore not want to have it rushed.
If you cannot do a physical assessment of the job, be sure to get sufficient information through a phone call.
Another way to do a job assessment is to have a form set up on your website or sent by mail after a prospective client reaches out to you. This form should ask questions necessary for you to prepare an estimate for the job.
Put the information you have gathered to use.
After you have gathered the necessary information you need, estimate the number of hours you will need for the job or square feet to be cleaned as the case may be. Multiply the number of hours or number of square feet by your hourly rate or rate per square foot respectively. Fill this into your already created cleaning business estimate form. Enter costs of tax, materials, labor, overhead expenses while factoring in your profit.
Add all of these together and enter it into space for the total estimated cost for the job.
After filling in all other required details, your cleaning business estimate form is now ready to be sent or given to your client.
A cleaning business estimate form does not only serve to provide information about a job to the client and your business, it can also help you stand out from competition. This is why it is necessary to pay attention to the creation and design details of an estimate form for your cleaning business.
Learn some of the best resources for your cleaning business cards by checking out this article.
Frequently Asked Questions
What is the difference between a business estimate form and an invoice?
A business estimate form is issued before a contract begins and acts as a proposal outlining the services to be rendered and the corresponding costs that the clients will pay if they hire your business. You issue an invoice to your client after they have hired you. It acts as a bill of purchase.
What do I do if I send an incorrect estimate to a client?
If you have not commenced the job you can send the client another estimate and apologize for the error. If you have commenced the job on the other hand, politely communicate with your client, explaining to them that you either underestimated or overestimated the job — as the case may be. They may allow you to review the estimate or decide that they no longer want to work with you. Whichever way they respond, be sure to handle the situation professionally.
To learn more on how to start your own cleaning business, check out my startup documents here.
Please note that the contents of this blog are for informational and entertainment purposes only and should not be construed as legal advice. Any action taken based on the information provided in this blog is solely at your own risk. Additionally, all images used in this blog are generated under the CC0 license of Creative Commons, which means they are free to use for any purpose without attribution.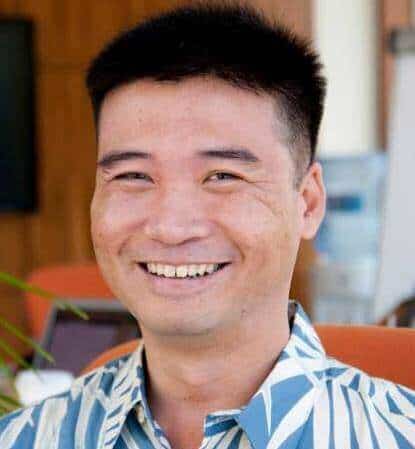 About the author. Entrepreneur and Cleaning Business Fan.
Hi! I am Shawn and I am a happy individual who happens to be an entrepreneur. I have owned several types of businesses in my life from a coffee shop to an import and export business to an online review business plus a few more and now I create online cleaning business resources for those interested in starting new ventures. It's demanding work but I love it. I do it for those passionate about their business and their goals. That's why when I meet a cleaning business owner, I see myself. I know how hard the struggle is to retain clients, find good employees and keep the business growing all while trying to stay competitive.
That's why I created Cleaning Business Boss: I want to help cleaning business owners like you build a thriving business that brings you endless joy and supports your ideal lifestyle.