If you have a knack for cleaning, there is a good chance that you could use that to start your own business!  Some people will think that going and starting their own business is too risky, or too expensive. That doesn't have to be the case though.  
In all reality, it will cost you anywhere from $500 to $5,000 to start your own cleaning business. Where the price falls in that range can depend on your location, the exact type of business you plan on starting, and what rules or regulations you might have to be aware of as you get started. The setup costs involved in starting a business have stopped countless would-be business owners from ever making that first step. Don't let yourself be the next one that almost started a business.  
Instead, keep reading to get a good idea of what the costs are, and more importantly why you should put in the initial investment. Then you will have your business up and running in no time.  
Every Business Has a Budget 
Before digging too far into the shopping list of what you are going to need to buy for yourself to get started, start creating a budget for your business. As you move along, you will be able to adjust some of the spending decisions that you are going to make in order to align with your budget.  
Remember that the goal of the budget is not just to spend the least amount of money possible. The goal of the budget should be to get the most out of these initial investments in the future. If your budget allows you to spend more money now, and see a higher return as your business takes off, wouldn't that be worth it?  
The Cost of Your Cleaning Supplies
The good news is that if you are thinking about starting a cleaning business, you probably already have a good chunk of the supplies that you would need in order to get started. If, however, you do not already have the supplies, or you would like to have supplies that are solely for your business, you can start by figuring out how much that will cost.  
Here are some of the supplies that you may need in order to get started:  
Mop and Bucket

 

Paper Towels

 

Disinfectant/Wipes

 

Sponge(s)

 

Vacuum Cleaner

 
All in all, you should be able to purchase everything that you need to get started for around $300-$500. Your supplies should not be too much of a financial burden, especially when you are just starting out. Stick with the basics when figuring out how much this will cost, and you will be able to buy more supplies as you go along.
Wondering how it cost to clean a 1500 sq ft house? Check out this article to know the answer.
Legal Costs 
Every new startup is going to face some level of legal costs. These costs will mainly include registering your business along with any other licenses or permits that you may need. The cost of registering your business will depend on where you are located, and what type of business entity you plan to register as. You could register your business as a sole proprietorship if you are planning to own and operate the business yourself, or you could form a partnership if you are starting the business with someone else.  
Most cleaning businesses, however, are usually going to register as an LLC which is a limited liability company. What that means is that your business will be treated as an entity separate from yourself. So in the event of any major losses, your own personal assets will be protected. All States have a filing fee for filing to register your LLC, and depending on what state you live in, that fee will typically range from $50-$500.
Also, note that having a registered business will come with some ongoing costs in order to keep your business active year after year. These ongoing costs will also depend on your location, tax situation, and other factors.
Insurance
When starting your business, you are also definitely going to want to consider the costs of insurance. Accidents are going to happen, and you are going to want to make sure that your business is covered in the event of any injuries, damage, or even theft.  
What type of insurance you will need for your business is going to depend on your own business model, but here are the types that you should consider when starting:  
General Liability Insurance

 

Workers' Compensation Insurance

 

Commercial Auto Insurance

 

Janitorial Bond

 
General Liability Insurance
Is what you will need to cover any customer injuries or property damage that may occur due to your business operations. According to Insureon, cleaning businesses are paying a medium price of less than $45 per month for general liability insurance.
Workers' Compensation Insurance
Is often required if you have employees in order to cover their medical bills and/or lost wages when suffering from any work-related injury or illness. How much you pay for Workers' Compensation Insurance will depend on the number of employees that you have, and the level of risk that those employees take on. This cost can really range from under $1,000 to over $2,000 per year, with the majority of cleaning businesses being over the $1,000 per year mark at least. 
Commercial Auto Insurance
Will likely cost you somewhere between $1,000 and $2,000 per year and will help to cover any costs coming from an accident on the road. That could include medical bills, property damage, or even vehicle damage from weather, theft, or vandalism. As with just about any type of insurance, your auto insurance rate will depend on a handful of factors including how many vehicles your business is using and what type of vehicles those are.
Janitorial Bonds
Are another type of insurance that you may not have considered for your cleaning business. What a janitorial bond is protects your client from any theft that may come from one of your employees. Janitorial bond coverage is rather inexpensive, costing cleaning businesses between about $100-$150 per year. Note that this coverage does not cover any property damage. It only compensates your client in the event of theft.
Check out this article to know what a cleaner can do in 2 hours?
Advertising Costs
The last thing that you are going to want to consider is what it will cost you to promote your new business. Advertising costs can realistically range from $5 a day up to millions and millions of dollars when you scale. It can even be free depending on your approach! 
Here are some different ideas for how you can promote your cleaning business, without breaking the bank. 
Distribute Flyers

 

Advertise on Social Media

 

Start a Referral Program

 

Be Better than the Competition

 
Each of these is an extremely low-cost method for you to promote your business. Right when you are first starting your business, you should not have to spend more than $100-$200 in order to get the ball rolling. 
Distributing flyers tends to work well for cleaning services because you can get the word out in your local area, and not have to worry about spreading the word of your business nationwide. This means that with a printer, some ink, and a computer, you can create quite a few flyers for a fairly cheap cost.  
Similarly, you can advertise your business on social media, and help yourself with the fact that you are able to target your specific area. This will allow you to narrow down your target audience for ads and get higher quality leads for a lower cost in most cases.  
On top of those methods, you can start a referral program where your clients can refer you to others and then receive some sort of reward for doing so. This will come at a cost, but you have a lot of control over what that cost is. Maybe you give clients a discount for referring to somebody else, or maybe you do cash rewards. Figure out what would make the most sense to you.  
Lastly, one of the best things that any business can do for their marketing is to provide remarkable service. If your cleaning business offers higher quality service than any other businesses out there, that is bound to get you referrals and get your clients spreading the word for you.  
The more word of mouth marketing you can get out of people, the cheaper your advertising costs are going to be.
Frequently Asked Questions
How much money can I make with a cleaning business? 
How much money you will make with a cleaning business depends on the stage that you are in with the business. In the beginning, it is reasonable to expect around $25,000-$50,000 of yearly income. As time goes on, you could find yourself making over $1 million per year if you scale.  
Would it be better to buy a cleaning franchise?  
Buying a franchise could be a good option that provides a lower cost to entry and also provides you with resources to help you fast-track your learning within the industry. In most cases, this will help you establish your business faster but might limit your potential in other areas. 
When is the right time to start a business? 
As a general rule, it is a good idea to start your business as a "side hustle" as soon as possible. Once it grows to the point that you can cover your expenses with the business income, you might want to consider switching to the business full time.
To learn more on how to start your own cleaning business, check out my startup documents here.
Please note that the contents of this blog are for informational and entertainment purposes only and should not be construed as legal advice. Any action taken based on the information provided in this blog is solely at your own risk. Additionally, all images used in this blog are generated under the CC0 license of Creative Commons, which means they are free to use for any purpose without attribution.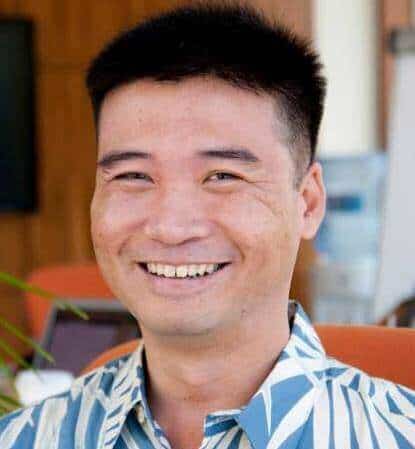 About the author. Entrepreneur and Cleaning Business Fan.
Hi! I am Shawn and I am a happy individual who happens to be an entrepreneur. I have owned several types of businesses in my life from a coffee shop to an import and export business to an online review business plus a few more and now I create online cleaning business resources for those interested in starting new ventures. It's demanding work but I love it. I do it for those passionate about their business and their goals. That's why when I meet a cleaning business owner, I see myself. I know how hard the struggle is to retain clients, find good employees and keep the business growing all while trying to stay competitive.
That's why I created Cleaning Business Boss: I want to help cleaning business owners like you build a thriving business that brings you endless joy and supports your ideal lifestyle.