You have decided to start a cleaning business, drawn up a business plan, and have found your target audience; it's time to make bids to prospective clients. Sending bids to prospective clients is extremely important if you want to stand out from your other competitors and want to run a cleaning business with the utmost professionalism. Although this can sound a bit discouraging it is actually quite simple.
A cleaning bid template can be drafted from the notes you take from your initial consultation which will lay out the estimated costs based on the size of the space, cost of labor, and estimated cleaning supply costs. The tools and tips provided in this article will make your bidding process much easier.
The Consultation
Before ever sending out your bid you should meet with the prospective client first and scope out their space. Not only will this help you build a relationship with the client, but they will also get an idea of how your cleaning business works. Meeting with the prospective client and touring their space will allow you to visualize the scope of work and allow you to send the potential client a proper proposal. The last thing you want to do is scare off a client by offering services to them that they will not need.
When meeting with the prospective client it is recommended that you tell them a bit about your cleaning business and showcase your services. This first step is crucial in the bidding process because it will help you get one step ahead of your competitors. By meeting with prospective clients firsthand you will be able to send a detailed bid, which is sure to set you apart.
Estimations
During your visit with the prospective client, it is important to take a few things into account. Below I have listed a few things that you should make note of when having your in-person consultation with the prospect.
Measurements
Make sure you take into account the size of the space so that you can quote accordingly. Whether it is a house or an office space, it is important to take note of the size of the workspace so that you are not overcharging or undercharging.
Pictures
Pictures of the space during the consultation is good to have so that you can use them as a point of reference when writing out your bid.
Take Notes
It is important to take notes of the prospects' needs. As a cleaning business owner, you will need to know if special services are needed when cleaning the space or if you need to invest in eco-friendly cleaning supplies. Additionally, if the client has pets, it is important to tack that on as an additional service fee, since homes with pets require extra cleaning.
The things that I have listed will allow you to go back to your workspace and create a fully detailed and fair proposal for the client.
Know the resources for your cleaning business cards by checking out this article here.
Estimating Costs
During this stage of creating your bid, you will need to take all the notes from your consultation and start punching numbers. There are two factors that you should consider: the estimated amount of time that job will take and the amount of cleaning supplies that you will need.
Estimated Time
It is important to calculate the estimated time that the job will take on your bid and ensure that the calculations are accurate. The measurements that you took during the consultation will come in handy when making these calculations. Nowadays there are online calculators that you can utilize to determine how much time it can take to clean a certain amount of space. A great resource for calculating time can be found at https://www.thejanitorialstore.com/public/331.cfm. This online source will also include your employee's rates.
Employee Costs
Be sure to include your employee rates when calculating your costs. This will be crucial when calculating their hours for payroll.
Calculate Cleaning Supplies
The amount of space will help decipher how much cleaning materials you will need to use, so it is important that you add the costs of supplies to your bid. Also, it is important that you charge accordingly if you are using eco-friendly supplies or any special disinfectants.
Build Your Template
Now that you have your estimated costs, it's time for the fun part. Time to build a bid template. It is important to note that the bid template will almost always have the same wording and the only things that are expected to change are the estimated costs. Therefore, it is important that you have an organized bid template so that you can give out organized bids each time to your prospects. Think like a customer. You want to be able to have every question you think they may have for you already answered so that they can come to decision quickly rather than having to go back and forth.
Here is a key list of things that you must have in your bid template:
Your company name and contact information (phone, address, email, fax, etc.)

A detailed list of the services that you will be providing. Make sure you have a full list of the rooms you will be cleaning, how much time each room will take to clean, and the estimated cost to clean. For example — Living room: 45 minutes ($55.00). Make sure it is all listed in the bid to avoid any doubt in pricing.

If you are cleaning the space multiple times a week you should specify what the cleaning schedule will be. For example, if you are cleaning an office space on Mondays, Wednesdays, and Fridays, then you should specify which days you will be vacuuming, dusting, disinfecting, etc.

In terms of the equipment being used, you will need to specify which equipment belongs to your company and which equipment is being rented out. If you are renting out certain cleaning equipment from a third party, it is important to add that as a fee in the bid.

You should also include additional terms to the bid such as invoicing dates, payment due dates, and specify if there are any late fees for nonpayment. You want to be very transparent about any additional fees.

Towards the bottom, you can list all the estimated amounts for the charges that I have listed. You should also include a service fee in this section, which is a 20% profit markup from the estimated costs.

Another important thing to include in your bid is your insurance information. The prospect will be more at ease if they know that your company has insurance and it will make your company look much more professional.
Once your bid template is ready it is time to send it out to the prospect for his or her signature. You can send the bid to them by email or regular snail mail. If you do decide to send it by mail, make sure you include a self-addressed stamped envelope with the bid so that they can mail the signed bid back to you at no expense to them.
Learn how to get some leads for your cleaning business by checking out this article here.
You're on Your Way to Making Money!
Congratulations! You just created a bid that will set your cleaning business apart from the rest of your competitors. Now that you have a bid you can save this template and use it for other prospective clients as well. The most important part of this process is to make sure that you properly estimate the scope of work, which is why it is so important that you meet with the prospect at the job location to get a good view of the space. With a fully detailed bid and fair project estimates you will be on your way to running a successful cleaning business!
Frequently Asked Questions
Should I have a separate bid for residential and commercial spaces?
It is recommended that you have a separate bid template between the two because both spaces are structured differently. Make sure that the bid fits the space, bathrooms may not be required for an office account, and many offices do not have a kitchen. So, it's good to distinguish between both.
How should I calculate my late fees?
This is about preference. Many businesses add a percentage amount to the fee; for example, they may take 30% of the estimated costs from the previous invoice and add it to the next invoice. Other businesses take a dollar amount and multiply that amount for each day the invoice is not paid.
When should I follow up with a prospect about a bid?
It is recommended that you give the prospect about 5 business days to review the bid. After that, you can kindly follow up with them to see if they have any questions. At this point, you can offer a discounted rate if they are still indecisive.
To learn more on how to start your own cleaning business, check out my startup documents here.
Please note that the contents of this blog are for informational and entertainment purposes only and should not be construed as legal advice. Any action taken based on the information provided in this blog is solely at your own risk. Additionally, all images used in this blog are generated under the CC0 license of Creative Commons, which means they are free to use for any purpose without attribution.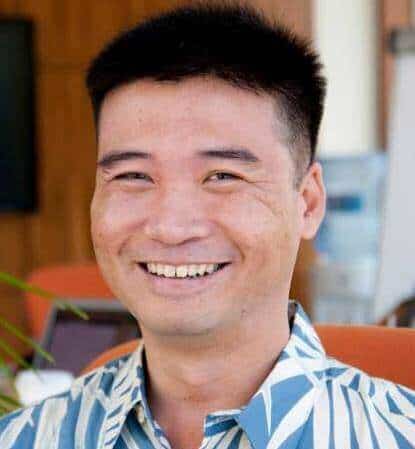 About the author. Entrepreneur and Cleaning Business Fan.
Hi! I am Shawn and I am a happy individual who happens to be an entrepreneur. I have owned several types of businesses in my life from a coffee shop to an import and export business to an online review business plus a few more and now I create online cleaning business resources for those interested in starting new ventures. It's demanding work but I love it. I do it for those passionate about their business and their goals. That's why when I meet a cleaning business owner, I see myself. I know how hard the struggle is to retain clients, find good employees and keep the business growing all while trying to stay competitive.
That's why I created Cleaning Business Boss: I want to help cleaning business owners like you build a thriving business that brings you endless joy and supports your ideal lifestyle.