According to Grand View Research, the global cleaning services market is expected to see a compound annual growth rate of 6.1$ until the year 2027. The total net worth of cleaning services is expected to reach $486.2 billion in that same time frame. If there is a correct time to open a cleaning business, that time is now. But what type of cleaning service should you open? The two main branches of the cleaning service tree are residential cleaning services and commercial cleaning businesses. However, there are plenty of specialized cleaning services to consider. A few examples of specialized cleaning include hazardous waste cleanup services, parking lot cleaning services, commercial waste and junk removal services, and boat or recreational vehicle cleaning services. 
There are several determining factors to consider when arriving at your decision of what type of cleaning business to open. One factor is startup capital. Your next factor should be your location or your area. The third factor in determining the type of cleaning business you open is the supply and demand of cleaning services where you want to start your business. Another key aspect is the potential employees available to you. The final aspect of your decision will be the schedule you want to work.
Step One: Determine your Startup Capital
A major factor in determining what type of cleaning business you are going to start is going to be the amount of startup capital you have. Residential cleaning services usually only require a small initial startup investment. Basically, you will only have to pay for your business license and purchase a few minor cleaning supplies. However, it takes a much smaller amount of startup capital to start a residential cleaning service than it does to start a commercial cleaning business. 
The reasoning behind this is that commercial cleaning businesses usually perform duties such as floor buffing, floor waxing, and industrial carpet cleaning that require the purchase of heavy equipment. This equipment is usually expensive. Commercial cleaning services usually also have certain licenses, certificates, and certifications that are quite costly to obtain. Some of the classes are, in fact, affordable. However, others can cost upwards of hundreds of dollars.
How much starting capital do you need to open a cleaning business? Cleaning Business Boss states that the startup capital to open a cleaning business requires an investment of between $2,000 and $6,000 as an initial investment. The website states that this figure includes "legalities, insurance policies, equipment, supplies, labor, and marketing." Whether your initial investment is on the high end or the low wind of the figures provided, your startup capital needed to open a cleaning business is significantly less than the startup capital required to open other businesses.
Check out this article to know which is better between encapsulation and steaming cleaning of carpets. 
Step Two: Know Your Location or Area
Your location or your area will play quite a significant role in your decision as to which type of cleaning service you want to start. If you live near the water, you may want to start a boat cleaning service. If you live and what is recognized as a vacation area, a recreational vehicle cleaning service, or a beach house or condo cleaning service, Maybe a good choice for your potential business. 
If you live in a rural or suburban area, you may want to consider a residential cleaning service. However, if you reside in a large metropolitan area with a wide array of businesses, opening a commercial cleaning business may be a better choice. Another key aspect of your location will be the availability of public transportation if you do not own a vehicle.
The website Cleanstart lists country club commercial cleaning and janitorial services as another example of a cleaning service that can be entirely dependent on its location. This is a highly specialized branch of commercial cleaning. For this premise to work, it must be located in an area with country clubs. This means that the socioeconomic status of the area must be at least upper-middle class. 
Step Three: Supply and Demand of Cleaning Services
One of the most elementary rules of business is the law of supply and demand. Suppose the law states that when supply is low, demand is high. However, when supply is high, demand is usually low. The same can apply to whatever type of cleaning service or business you want to establish. If there is a high supply of commercial cleaning businesses in your area, demand for a new commercial cleaning business may be fairly low. However, if the demand in your area is high for commercial cleaning businesses, you may want to consider opening one. 
Your business decision should go in the opposite direction of whatever cleaning services are in high supply in your area. The obvious exception to this rule will be if you live in a highly-populated metropolitan area that is business-centric. If there are enough businesses to support a large number of commercial cleaning services, then opening one would not be as big of a risk.
Perhaps, this is one area in which a highly specialized cleaning service would be beneficial to both you and the area in which you do business. Highly specialized cleaning services stand out amongst a sea of residential cleaning services and commercial cleaning businesses. Entrepreneur Seitz chimney cleaning, post-traumatic death cleanup, and disaster cleanup and restoration services have highly niche areas of cleaning services that would do well.
Step Four: Availability of Potential Employees
We have all heard the saying, "A business is only as good as its employees." This saying is correct. The availability of potential employees located around you will have a tremendous impact on the type of cleaning business you open. For example, if you do not wish to hire any additional employees, you can start a small residential cleaning service. However, if you intend to open a commercial cleaning business, you are going to have to hire a few good workers. 
These workers have to be dependable, trustworthy, have a basic mechanical aptitude, and a strong work ethic. If you want your cleaning service to be a reputable business amongst your community, you are going to have to incorporate background checks and drug screening as part of the pre-employment process.
The website WorkWave suggests sticking to the following steps when hiring employees for your cleaning business:
Review applications carefully
Schedule the initial interview or screening
Perform any necessary background checks
Check all of the references
Call the candidate in for a second interview and a drug screen if required
Make the job offer
Following these simple guidelines will make the hiring process much less complicated for your cleaning service.
Check out this article to know the available governement grant for starting a cleaning business.
Step Five: The Schedule You Want To Work
Believe it or not, the schedule you want to work we'll play a very large part in the type of cleaning business you open. If you haven't noticed, residential cleaning services and commercial cleaning businesses keep different work hours. You can rest assured that there is indeed a method to this scheduling madness. If you enjoy working during the day, you may want to seriously consider opening a residential cleaning service. However, if you are somewhat of a night owl, opening a commercial cleaning service would be the right choice for you.
The logic behind this is that people are usually at work during the date. While they are out and about, you can be providing them with the professional and thorough cleaning their house desperately needs. Most everybody loves to come home to a clean house. Corporations or businesses, on the other hand, are very busy during the day. To clean these places of business with efficiency and produce maximum results, you will need to clean at night.
If your cleaning business has multiple employees, scheduling complications will certainly arise from time to time. Emergencies are bound to come up, causing employees to either miss their shift entirely or be late for their scheduled shift. Scheduling can be a nightmare. If your budget permits, services such as Swept can take the complications and headaches out of schedule. One way to avoid scheduling conflicts is to be direct when interviewing potential employees. If they know your work schedule upfront, they may be able to schedule their lives around it.
Summary
As you can see, starting a cleaning business is not as simple as you may have initially thought. The thought process that goes into deciding which type of cleaning business you prefer to open is arduous. However, with the right research and a little patience, you will eventually arrive at a decision that is right for you and your business. If you take each of the previously mentioned aspects into account when deciding which type of cleaning service to open, the decision can practically make itself. The only thing you have left to do is to start your cleaning business and go to work.
Frequently Asked Questions
What steps do I need to take to start a residential cleaning service?

 
Starting a residential cleaning service is a relatively inexpensive and easy endeavor on which you can embark in a few simple steps. First, you are going to have to register your business name with your local government. Secondly, you are going to have to obtain a business license. Next, although not required, you should purchase an adequate amount of insurance. Purchasing cleaning supplies and any equipment you may need is next on the list. If you're playing to work alone, you are ready to go. If not, you will have to vet and screen the potential employees.
What do you need to do to start a commercial cleaning business?

 
Starting a commercial cleaning business is very similar to starting a residential cleaning service. You must register your business name and obtain a license to do business in your state. Next, you will need to register your business with the Internal Revenue Service for tax purposes. This is one of the key differences between residential cleaning services and commercial cleaning businesses. Next, you will have to purchase all supplies and equipment needed to start your business. Finally, you are going to have to decide if you are going to be a certified commercial cleaner or if you are going to obtain any special licenses or certifications. After that, it's time to go to work!
To learn more on how to start your own cleaning business, check out my startup documents here.
Please note that the contents of this blog are for informational and entertainment purposes only and should not be construed as legal advice. Any action taken based on the information provided in this blog is solely at your own risk. Additionally, all images used in this blog are generated under the CC0 license of Creative Commons, which means they are free to use for any purpose without attribution.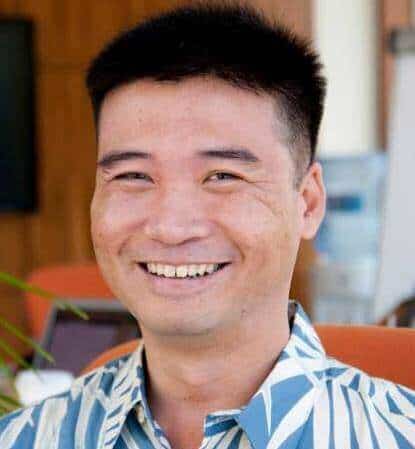 About the author. Entrepreneur and Cleaning Business Fan.
Hi! I am Shawn and I am a happy individual who happens to be an entrepreneur. I have owned several types of businesses in my life from a coffee shop to an import and export business to an online review business plus a few more and now I create online cleaning business resources for those interested in starting new ventures. It's demanding work but I love it. I do it for those passionate about their business and their goals. That's why when I meet a cleaning business owner, I see myself. I know how hard the struggle is to retain clients, find good employees and keep the business growing all while trying to stay competitive.
That's why I created Cleaning Business Boss: I want to help cleaning business owners like you build a thriving business that brings you endless joy and supports your ideal lifestyle.