In the world of professional cleaning, contracts are the key to making money and finding success. But if you are just starting your cleaning business, you might still be a little fuzzy on the details of how to obtain a cleaning contract. Here are the ways in which you can get a cleaning contract 
Ways of obtaining a cleaning contract: cold calls, creating a website, partnering with local organizations and businesses and creating a referral program.
Cold Calls
This method is what you might call "old school" or "old fashioned," but the truth is it gets results. Cold calling, for those who are unaware of the practice, refers to the method in which salespeople call a person or business and tries their sales pitch on them. 
In this case, the type of cold calls you are looking to make will depend on what type of cleaning business you are operating. If you are operating a commercial cleaning business, your focus will be on contacting companies as they will be your clientele. But if you are a home cleaning business, you will instead look to contact households.
How effective is cold calling?

 
Cold calling, when done in a way that you are contacting random people, is generally pretty ineffective. On average, only about 1% to 3% of cold calls end up "successful," which in this case doesn't mean a sale was made, rather than an appointment to discuss further was arranged. 
While this may seem like a very low success rate, which it is, it's better than nothing. If you just opened your cleaning business and have no clients or connections to clients, then this may be worth a try. 
There is an instance, however, in which cold calling is far more effective. When these types of calls are made from referrals, or you have proof that the person you are calling is interested in your service, the success rates shoot up to 40%. 
Thus, our recommendation is that if you are going to practice cold calling, you should do so strategically. This will save you a significant amount of time and will likely end up getting you far more clients than simply blind cold calling. 
Check out this article to learn some tips in advertising your cleaning services.
Creating a Website
At this stage of the internet, creating a website is about as easy as it will ever be. 
There are currently thousands, if not more, of sites whose whole purpose is to help you set up your own website. The best part is, many of these sites are free, and the ones that aren't are fairly inexpensive, usually only costing a few dollars. 
If you choose to use these services, the process to create a website is fairly simple and straightforward, so you don't need a degree in programming or coding to create a great-looking and easy-to-use website. So, now that all of this is out there, you truly have no excuse not to make a website. 
Why make a website for your cleaning business?

 
Having a website for your cleaning business makes getting new clients so much easier. For one, having a website gives you an easy access point for anyone who is interested in your business. This website also gives you the ability to control what those who are interested in hiring you for your services want to see, at least to a certain extent, of course. 
If you publish your website online and someone looks up the name of your business, it's likely that your website will be the first or only real result that pops up. Thus, when you design your website, you can decide what others do or don't see. 
Having a website for your cleaning business also increases the number of people who are exposed to your business. It's very likely that in publishing your website, you will be exposing your business to others who otherwise would never be exposed to your information.
Partner with Local Organizations and Businesses
When you operate a cleaning business, there is one thing that you need no matter what, that is, of course, something to clean.
One of the best ways to increase your business and to ensure that you have more opportunities to clean is to partner with other organizations in business in your area. 
What kind of businesses should you partner with?
Now, because you are operating a cleaning business, the number of different organizations you could partner with is massive. Here are some of the best businesses that you could partner with: 
Real estate

 
Real estate companies are responsible for a massive number of different houses at any given time, and believe it or not; all these homes need to be cleaned!
This is, of course, where you step in. It's possible, and quite common, for a cleaning business such as yours to strike a contract with a real estate company to keep all of these houses in the best shape possible. This increases the chance that these houses sell and is a great way for your business to increase its profits by just cleaning these empty houses that are up for sale! 
Party venues

 
In most towns, there is at least one spot where all the local events are held. In small towns, these places are often churches, township halls, and other similar places. But when you expand into bigger towns and even into cities, many of these places have a business whose sole purpose is to serve as a venue for parties and other local events. 
During busy seasons, such as the parts of the year where weddings are very common, many of these venues can get very busy. It is during these times where you as a cleaning business can be of great use to these venues. As a cleaning business, it's likely you can partner with these venues to clean up after each and every party, which can end up making you a significant amount of money. 
Landing one of these contracts can be huge, so keep an eye out!
Party planners

 
What can we say? The party industry is big for the cleaning business. While we already mentioned party venues, party planners can also be a great business to partner with as a cleaning business. 
Party planners are different from party venues in that party planners will use a variety of different locations. As a cleaning business, you may be able to partner with these local party planners to be their designated clean-up crew after each party they throw. 
Wondering how to market your cleaning service to realtors? Check out this article to know how.
Create a Referral Program
Referral programs can be extremely beneficial to any business that is looking to expand, cleaning businesses included. The best way a referral program can work is to tell your current customers that if they refer your business to another potential client and that client tells you that they are the one who recommended you, you can offer them both a discount. 
The significance of the discount you offer can be any amount you want, and that discount can last for as long as you may want. For example, you may offer your customers a 5% discount on their next three months of service if they refer to another local business, whom you may also offer a 5% discount if they redeem said recommendation. 
Why is a referral program important?
Offering a referral program is extremely important to any cleaning business that is looking to expand beyond its current horizons. 
For one, this type of referral program is free of upfront cost. Of course, you will end up losing a little bit in the end because of the discounted rates you will be offering, but in the end, you will end up making that money back with some extra on top. 
On top of this, getting referrals from others in the industry can be a much bigger influence on a business owner compared to simply seeing advertisements for said business. This means that those businesses whom you are targeting will be much more likely to take you up on your business than they normally would.
Finally, a referral program makes your customers who participate in it feel much more valued. By offering a referral program, you can show your customers that their opinion of you matters, which tends to make people have a more positive opinion of you.
Related Questions
How much are cleaning business contracts worth?

 
Because of the sheer variety in size of buildings, lengths of contracts, and type of services requested, it's difficult to say how much the average contract is worth as a whole. 
It is, however, possible to determine how much the average cleaning business contract is in another context, which in this case, is per square foot of the building in question. On average, cleaning business contracts run at a cost that equals out to be about $0.11 per square foot. 
Thus, if you want to get an estimate of how much your cleaning business contract will cost, multiply the square footage of your building by .11, and that will give you a rough estimate.
Where are cleaning businesses most popular?
These states are the best and most popular for cleaning businesses: 
Alaska

 

Maine
Vermont

 

Washington

 

Montana

 
Opening a cleaning business in these states is a sure-fire way to boost the success rate of your cleaning business. 
To learn more on how to start your own cleaning business, check out my startup documents here.
Please note that the contents of this blog are for informational and entertainment purposes only and should not be construed as legal advice. Any action taken based on the information provided in this blog is solely at your own risk. Additionally, all images used in this blog are generated under the CC0 license of Creative Commons, which means they are free to use for any purpose without attribution.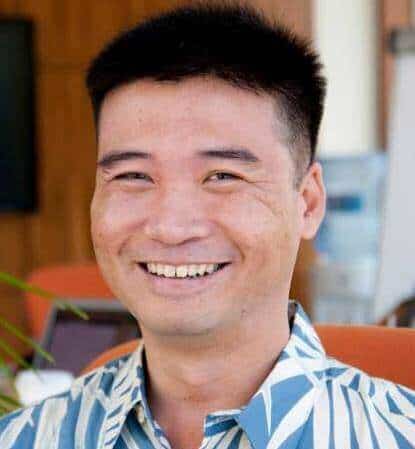 About the author. Entrepreneur and Cleaning Business Fan.
Hi! I am Shawn and I am a happy individual who happens to be an entrepreneur. I have owned several types of businesses in my life from a coffee shop to an import and export business to an online review business plus a few more and now I create online cleaning business resources for those interested in starting new ventures. It's demanding work but I love it. I do it for those passionate about their business and their goals. That's why when I meet a cleaning business owner, I see myself. I know how hard the struggle is to retain clients, find good employees and keep the business growing all while trying to stay competitive.
That's why I created Cleaning Business Boss: I want to help cleaning business owners like you build a thriving business that brings you endless joy and supports your ideal lifestyle.