Owning a cleaning service can be quite a profitable venture into the business world. Per Entrepreneur, the average profit margin for a cleaning business is 28%, with some businesses reporting astonishing 48% profit margins. You may be asking yourself, "How can I make my cleaning business this profitable?" By following the steps listed below, I can show you how to increase profits in your cleaning business.
According to The Janitor Store, you can make your cleaning business more profitable by following six simple steps:
Expand on the services you offer
Cancel any unprofitable contracts
Manage supplies in a cost-effective manner
Increase productivity and work more efficiently
Ensure that your prices are more conducive to profits
Examine your profit and loss statement for unnecessary expenses
Expand Your Services
I can assure you that whoever came up with the adage "Do one thing and do it well" was not speaking about cleaning services. If I may speak matter-of-factly, the very essence of a cleaning business is to offer many different services under the general umbrella term of cleaning. If it were my cleaning business, I would seriously consider offering my clients a broad spectrum of services.
Most residential cleaning businesses offer maintenance cleaning but will come out to your home once per month to do a deep cleaning. How can you set yourself apart from those other cleaning businesses? If you're cleaning business does not already offer these services, I would recommend offering services such as:
Driveway and sidewalk cleaning
Deep carpet cleaning
Floor buffing and waxing
Drapery and upholstery cleaning
General organizing and decluttering services
I'm sure that there are several more services you can come up with oh, but these five are an excellent start to market yourself as a do-it-all cleaning service and increase your overall profits. After all, a more significant bottom line is better for any business owner, cleaning or not.
Check out this article to know how long should it take to clean a five bedroom house.
Cancel Unprofitable Contracts
I have said it before, and I will continue to say it as long as you listen. Nobody is in business to lose money. This pertains to any business, including your cleaning business. Let's face it—some contracts or not profitable. By canceling unprofitable contracts, you will not only increase your bottom line, but you will free up time and labor for contracts that are much more profitable. However, you may need to prepare yourself for the inevitable feelings of resentment from these unprofitable clients.
One way to avoid these resentful feelings would be to recommend one of your fellow cleaning businesses to an unhappy client. They may be able to provide the services your former client needs while also accommodating their budget. I Believe by doing this, you win both ways. The client will not hesitate to recommend you to their family and friends, knowing we're honest with them. The other cleaning service might recommend you to new clients as well.
Manage Supplies in a Cost-Effective Manner
Supplies are a necessary operating expense when owning a cleaning business. However, what is unnecessary is wasting those precious supplies. I subscribe to the saying less is more, especially when it comes to cleaning. In my experience, surfaces, appliances, and floors do not get any cleaner by increasing the amount of cleaning supplies used to clean them.
Being cost-effective in regards to your supplies doesn't only mean not wasting them. Remaining conscientious about what you are spending on cleaning supplies is also wise. I would recommend buying your cleaning supplies in bulk, if possible. I would also suggest utilizing the following tips I found on The Spruce:
Used mild dish soap and water instead of industrial cleaners
Consider using store brand cleaners instead of name brand cleaners
Simplify your cleaning supplies and store them properly
Keep an eye out for sales
Some cleaners can be made at home
If you keep a mindful eye on how many cleaning supplies you or your employees are using and pay close attention to how much you are paying for cleaning supplies, I can honestly say that you will be on the road to savings in no time. The math is relatively simple. Saving money equals higher profits.
Increase Productivity and Work Efficiently
Unless you are a one-person operation, you are going to incur labor costs with your cleaning business. I believe that labor costs are one of the most necessary of your operating expenses. By increasing productivity and teaching your employees to work more efficiently, you can get more done in a day, freeing up time for more clients.
I would suggest implementing a small bonus system to encourage employees to be more productive and efficient. Insperity states that implementing a bonus system can accomplish the following:
Increase employee morale and retention
Increases organizational commitment to your business's goals
Draws a parallel between rewards and success
Promotes desirable hit behaviors among employees
I believe that increased productivity and efficient work are win-win situations for you and your employees. Bonuses may cut into your bottom line initially, but they can encourage the hard work, productivity, and efficiency that you desire in a good employee.
Set Prices to Ensure Profits
There is an excellent line between ensuring that your customers receive a fair price and set your prices high enough to profit. In my lifetime, I have seen many people set their prices to an extreme low, only to have to close their businesses shortly after. Yes, you want to remain competitive in the cleaning industry. No, you do not want to close your doors because you do not see enough profit. 
I recommend setting a goal of reaching a modest 15% profit margin initially; you can price your services fairly but achieve that goal relatively quickly. As time progresses, I recommend slowly increasing prices while also finding cost-effective solutions to save money. Eventually, you can achieve that 28% profit margin that most cleaning businesses have. Perhaps, you may even see a profit margin of 48% in your future.
Check out this article to get an idea of the mistakes you need to look out for when starting a cleaning business.
Check P&L Statement for Unnecessary Expenses
Your Profit and Loss (P&L) statement is more than just a piece of paper that you put in a shiny binder at the end of each month or a spreadsheet that lives in your computer. I like to view this statement as a monthly check-up on the health of my business. Nobody likes to see negative numbers on their Profit and Loss Statement, but I don't recommend succumbing to the ostrich syndrome when it comes to your Profit and Loss statement. 
Avoiding this statement, or pretending that it doesn't exist, will not help the overall health of your business. Think about it. You don't go to the doctor and tell the doctor you don't want to know what's wrong with you. You may find the prospect of looking at your Profit and Loss statement to be intimidating initially. However, the website dummies.com offers a quick and easy tutorial on how to read your P&L statement. By following these simple guidelines, I think that you will be reading and understanding the P&L statement like a pro sooner rather than later.
Summary
As I have shown you in this article, several ways to cut costs and make your cleaning business more profitable. By expanding your services, you can increase your clientele. By cutting unprofitable contracts, increasing productivity, and managing your supplies, you increase your business's profit by saving money. Be sure to offer competitive pricing, but don't price yourself out of making a profit.
Last but certainly not least, make sure to check your Profit and Loss statement regularly. You can examine this statement for unnecessary expenses, as well as keep up with your profits. I can assure you that if you take the initiative to follow the advice I have given you here, your cleaning business will be well on its way to making much more profit shortly.
Frequently Asked Questions
How do I calculate the profit margin for my cleaning business?

 
Calculating the profit margin for a cleaning business is the same as calculating the profit margin for any small business. To calculate the profit margin for your cleaning business, you divide your net income by your revenue. Multiply the answer you get by 100 to get a reasonable percentage rate. Remember, a healthy profit margin for a cleaning business should be around 28%. However, profit margins as high as 48% have been reported for cleaning businesses.
Is it more profitable to start a standalone cleaning service or to buy into a cleaning franchise?

 
By opening a standalone cleaning service, you are responsible for all start-up costs. However, buying into a franchise requires you to pay a franchise fee. When you own a standalone cleaning service, you can determine which products you use. A franchise will require a specific brand of product. Franchises usually determine how many employees you have, which directly affects your overhead. For these reasons, along with several more, owning a standalone cleaning service is more profitable than buying into a franchise.
To learn more on how to start your own cleaning business, check out my startup documents here.
Please note that the contents of this blog are for informational and entertainment purposes only and should not be construed as legal advice. Any action taken based on the information provided in this blog is solely at your own risk. Additionally, all images used in this blog are generated under the CC0 license of Creative Commons, which means they are free to use for any purpose without attribution.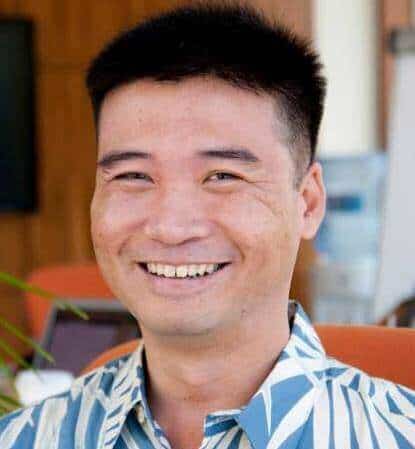 About the author. Entrepreneur and Cleaning Business Fan.
Hi! I am Shawn and I am a happy individual who happens to be an entrepreneur. I have owned several types of businesses in my life from a coffee shop to an import and export business to an online review business plus a few more and now I create online cleaning business resources for those interested in starting new ventures. It's demanding work but I love it. I do it for those passionate about their business and their goals. That's why when I meet a cleaning business owner, I see myself. I know how hard the struggle is to retain clients, find good employees and keep the business growing all while trying to stay competitive.
That's why I created Cleaning Business Boss: I want to help cleaning business owners like you build a thriving business that brings you endless joy and supports your ideal lifestyle.