Disinfecting is the most important aspects of cleaning. This process kills 98% of germs and bacteria if it is done correctly. One thing that you might not be aware of is that there are a few different methods of disinfecting surfaces. Perhaps the safest and most effective way of disinfecting is through using electronic sprayers.
The eight best electrostatic sprayers currently available for purchase are:
SuperHandy Advanced Electrostatic Disinfectant Sprayer
The reason why this sprayer ranks at the top of the list is because of its versatility. The SuperHandy Advanced sprayer combines the best technology from electronic sprayers and foggers. This means that no matter what type of disinfecting method you choose to use, this sprayer has got you covered. This is especially important in a market where more and more people are trying to get the most out of their money.
This sprayer also combines 360-degree coverage with its Ultra Low Volume of droplets, although it is also known for having high diffusion speeds and deep penetration. This means you can get the exact amount of coverage you need in your electrostatic sprayer, whether it is an intense spray or a slow mist. When you combine all of these factors, it makes this sprayer an easy recommendation.
Check out this article for the list of dry cleaning equipment that you need.
Protexus Handled Electrostatic Sprayer
The main selling point for this model of electrostatic sprayer is that the battery is long-lasting, with the ability to go up to four hours on a single charge. An efficient spray nozzle also allows this prayer to cover over 800 square feet per tank of disinfectant. The Protexus Handheld Electrostatic Sprayer prides itself in being one of the most powerful electrostatic sprayers available.
Not only is this spray or powerful, but is also convenient and easy to use. It has a cordless design and also has some of the most powerful disinfecting solutions available, which makes attacking microbes and bacteria a breeze. This sprayer is easily one of the fastest and most powerful sprayers you can buy, which makes it great for disinfecting large facilities such as schools and office buildings.
Victory Innovations Cordless Electrostatic Sprayer
This dependable sprayer is also quite effective, providing a thin and even spray pattern. This allows for maximum coverage, while also being one of the more efficient options when it comes to electrostatic sprayers. The Victory Innovations Cordless is also quite portable. As its name would indicate, this sprayer is cordless, which means that you won't be tripping or tangling yourself in a long cord.
Another feature of this sprayer that adds to its portability factor is that it is incredibly lightweight. The high-quality design of this model has made it one of the most popular choices in electrostatic sprayers. There is also a minimal amount of setup involved when it comes to the Victory Innovations Cordless, as it comes out of the box ready for you to use.
Victory Innovations VP300ESK Professional Cordless Electrostatic Backyard Sprayer
We have another entry from the good people at Victory Innovations. Unlike many models of electrostatic sprayers on this list, the Victory Innovations VP300ESK triples up on the portability factor, being lightweight, cordless, and in a convenient backpack design. Not only is this spray or portable, but it is highly effective, with an even spray provided by a patented electrostatic charge.
This backpack-style electrostatic sprayer also has a large capacity tank that is easy to fill. The Victory Innovations VP300ESK can also take on large disinfecting jobs, capable of covering areas over 23,000 square feet. This sprayer also has an adjustable nozzle that allows you to control its particle size. If you are looking for a backpack-style electrostatic sprayer, this one is the best on the market.
RYOBI ONE+ 18-Volt Lithium-Ion Cordless Electrostatic Sprayer
This electrostatic sprayer is the best on the market at combining power and affordability in one package. That makes the RYOBI ONE+ not only one of the easiest sprayers on this list to recommend, but also one of the more popular choices amongst many cleaning professionals. This electrostatic sprayer also has a lightweight design, weighing only 5.4 ounces.
This model can also spray up to 45 1 liter tanks per charge, which means that it can make disinfecting large surfaces easy. This electrostatic sprayer is also versatile, capable of being used in offices, homes, and numerous other facilities. When you combine all of these features with the fact that it is one of the most affordable sprayers around, this makes this sprayer a great choice.
ProtaClean: Cordless Misting Electrostatic Sprayer
With its ability to disinfect entire rooms in under three minutes, speed is the defining characteristic of the ProtaClean: Cordless Misting Electrostatic Sprayer. The high volume ion missed emitted from this sprayer allows you to disinfect larger areas in a smaller amount of time. This model also has a built-in high concentration ion generator for maximum efficiency.
When you combine its ease of use with its highly concentrated power, this sprayer is the perfect option for professional and amateur cleaners, homeowners, and small business owners. This prayer can also hold large amounts of cleaning solutions, with high-capacity tanks that hold up to 1.8 liters of cleaning solution. However, it is important to remember that this prayer can only be used with water-based Solutions.
EMist EPIX360 TruElectrostatic Disinfectant Sprayer
The two major benefits of using this sprayer are its lightweight design and its long battery life. That makes this electrostatic sprayer perfect for big jobs. However, don't let its portable and comfortable design fool you. This sprayer is also quite powerful, which makes it a popular choice with cleaning professionals everywhere.
With over 4,000 square feet of high touch-point coverage, combined with the durable design of the EMist EPIX360, this sprayer is bound to give you the results you need in an electrostatic sprayer. Perhaps the most significant factor in our recommendation is that this sprayer is also easier to use than most sprayers on the market.
Check out this deep cleaning checklist article first before you start your deep cleaning business.
Protexus Cordless Electrostatic Backpack Sprayer PX300ES
Protexus makes another appearance on this list of best electrostatic sprayers with a backpack-style sprayer. If anything should tell you about the reliability of this prayer, it is that it is the electrostatic sprayer of choice for most major airlines, hotels, schools, and mass transit systems. . It is also convenient to use, with a cordless design. This prayer can also be used to sanitize surfaces like floors, tables, chairs, and walls.
Not only is this electrostatic sprayer easy-to-use and versatile, but it also has a long battery life as well. The battery on the Protexus Cordless Electrostatic Backpack Sprayer PX300ES can last up to four hours on a single charge. The patented 360-degree design of this sprayer makes this model easier to use than most, with a maximum amount of coverage.
Summary
As you can see, there are several great options for you to choose from, if you are in the market for an electrostatic sprayer. The ten electrostatic sprayers listed in this article AR among the best sprayers available. There are options to accommodate any budget or any features you may need in an electrostatic sprayer.
Whether you need a backpack sprayer or a handheld sprayer, there is bound to be something to fit your spraying needs. However, with an astounding four entries in this list, it is apparent that Victory Innovations leads the pack when it comes to electrostatic sprayers. As long as you purchase an electrostatic sprayer on this list, you can't go wrong.
Frequently Asked Questions
What is the process of electrostatic spraying?
Electrostatic spraying is one form of disinfecting your office or your home in which a positive charge is applied to a disinfectant when it leaves the nozzle of the sprayer. The positively charged disinfectant is attracted to negative charges, which allows it to stick to hard surfaces. Electrostatic spraying is most effective when used to disinfect large indoor spaces such as office buildings and gyms.
How often should you have your home or office disinfected?
Disinfecting is one of the most important aspects of cleaning. The frequency in which your office should be disinfected is in direct correlation with the size of your office. The more people you have coming in and out of your office, the more often you will need to disinfect the office. However, it is recommended that offices and other places of business have a deep cleaning, complete with the disinfecting of all surfaces, at least once per week.
To learn more on how to start your own cleaning business, check out my startup documents here.
Please note that the contents of this blog are for informational and entertainment purposes only and should not be construed as legal advice. Any action taken based on the information provided in this blog is solely at your own risk. Additionally, all images used in this blog are generated under the CC0 license of Creative Commons, which means they are free to use for any purpose without attribution.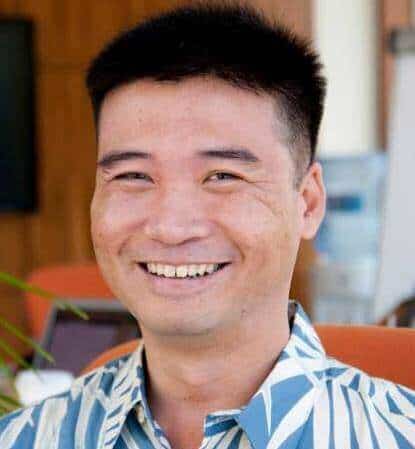 About the author. Entrepreneur and Cleaning Business Fan.
Hi! I am Shawn and I am a happy individual who happens to be an entrepreneur. I have owned several types of businesses in my life from a coffee shop to an import and export business to an online review business plus a few more and now I create online cleaning business resources for those interested in starting new ventures. It's demanding work but I love it. I do it for those passionate about their business and their goals. That's why when I meet a cleaning business owner, I see myself. I know how hard the struggle is to retain clients, find good employees and keep the business growing all while trying to stay competitive.
That's why I created Cleaning Business Boss: I want to help cleaning business owners like you build a thriving business that brings you endless joy and supports your ideal lifestyle.