The cleaning service industry in America is booming. There are over one million cleaning or janitorial services in the United States, according to Ibis World. If these cleaning services want to remain in business, many of them need to rely on getting cleaning contracts with office buildings and small businesses. So, how does a cleaning service get contracts with offices? Let's find out, shall we?
There are five essential steps to getting cleaning contracts with office buildings. These steps include:
Develop and Implement an Interesting and effective marketing strategy
Creating an eye-catching website
Network and establish partnerships with other local businesses
Providing exceptional customer service throughout the bidding process
Establishing a referral program
Develop and Implement a Marketing Strategy
Developing and implementing a good marketing strategy is the cornerstone of any successful business. Your cleaning business is no different. However, if your goal is is to ultimately gain new office cleaning contracts, you will have to make sure that your advertising is directed towards the professionals that you want as clients. A large part of this is the image of your cleaning service and the image of your employees. If you are going to be directing your marketing at professionals, you must project professionalism.
Using social media to market your cleaning service is also s a great way to gain new office clients. However, this is going to require you to think outside of the usual social media networks like Facebook, Twitter, and Instagram. Linked In is a social network for professionals and business owners. This is where you are going to find the office cleaning contracts your business needs. Purchasing ads on search engines like Google and also an effective way to promote your cleaning service with an online presence.
Check out this article to get more ways on how to get clients for your cleaning business.
Create an Eye-Catching Website
If you have taken the time and money to purchase ads on search engines, as well as creating social media accounts for your cleaning business, the next logical step is to create an eye-catching website. It's only logical that other business that is searching for cleaning services will end up being directed to your website. This is why it makes sense that hire a web designer to give your cleaning business's website the professional touch it needs to get you new office cleaning contracts.
There are several aspects of a great website that you need to be sure are included in your website. Aside from an eye-catching design, your website needs to be easy to navigate. Potential clients will end up being frustrated with your business if they can't get the information they want in a timely end efficient manner. Because many people view digital content on their devices, you must ensure that your website is also optimized for mobile devices. Your website must also have quality content, with your contact information easily available.
Network and Establish Partnerships With Other Businesses
Networking can be crucial, but often overlooked, part of securing new contracts for your cleaning business. I cannot begin to place enough emphasis on the importance of networking with other businesses. Many of these other businesses may have connections that are possible in the market for a cleaning service. If you associate with the right people, that new cleaning service could be your cleaning service. One way to network with other businesses is to get a calendar of local events from the Chamber of Commerce in your area.
After you have started networking with these other businesses, it's time to start meaningful partnerships with them. One way that you could partner with other businesses is to offer to advertise their business in exchange for you being able to leave a few of your business cards at their location. This usually works best when you partner with like-minded businesses that can benefit both parties involved. For example, if you want to get new office contracts, you might want to form a partnership with office equipment technicians.
Provide Exceptional Customer Service Throughout the Bidding Process
Customer service is an essential asset for your cleaning business. This is why it is especially important to maintain exceptional customer service throughout the bidding process. Your cleaning business's customer service can be what sets you apart from your competitors, even if you are not able to match their prices. Most people do not mind paying a little more for your services if you are giving them the courtesy and respect that comes with your cleaning service.
One of the biggest mistakes that you can make when trying to get new cleaning contracts is to treat the people in these office buildings like they are just another company, instead of treating them with the courtesy you might extend to an individual. A major aspect of exceptional customer service is speedily replying to questions or correspondence. Most people don't like to be kept waiting, and this could be the difference between landing that new office contract, or losing out on it.
Establish a Referral Program
Referral programs are not only good for customer retention. They are also an effective tool for getting new cleaning contracts. If you make sure that your cleaning service is doing a thorough and professional job, your customers will be far more likely to refer your business to other businesses. Establishing an official referral program is the proverbial icing on the cake because it gives your existing professional clients even more incentive to recommend your cleaning business to their family, friends, and colleagues who may need a business like yours to clean up their working environment.
A good referral program doesn't have to cost much. There are several options your cleaning service has if you are interested in setting up a referral program. For example, you could hand out coupons to existing clients that offer a discount on your cleaning services, provided that the new clients show you that card when they hire you. You could also offer existing clients a free cleaning for every five referrals they can provide for your cleaning service. Neither of these options will cost you much, and the business you gain from your new referral program will be worth it.
Check out this article to learn slogans that converts.
Summary
If you own a cleaning business, you will have to get a few contracts with office buildings if you want to remain in business. To get these contracts, you have to remember that it all starts with developing and implementing a great marketing strategy. Next, you will need to establish your digital presence by creating an eye-catching website. Networking with other professionals will surely open up opportunities for your cleaning service. Next, you need to establish partnerships with other local businesses.
Providing exceptional customer service throughout the bidding process will also help you to land office contracts for your cleaning business. Finally, establishing a referral program with existing customers or other businesses can be an effective tool for getting new office cleaning contracts. Once you have successfully followed these steps, your cleaning business will be busier than you have ever imagined.
Frequently Asked Questions 
Does your cleaning service need to be certified to clean office buildings?
If you want to start any type of cleaning business, you are going to need a small business certification that is issued by the Small Business Administration. Otherwise, there are no special certification requirements for your cleaning business to do commercial cleaning. However, obtaining special certifications may benefit your cleaning business by helping it land more contracts.
How much should you charge to clean an office building?
The answer to this question depends on the size of the office building. Most cleaning services charge between $20 and $80 per hour to clean an office. However, the average rate that most office buildings pay to have their area cleaned is between $30 and $50 per hour. You also have the option of charging a flat rate, with the average office cleaning costing approximately $200.
To learn more on how to start your own cleaning business, check out my startup documents here.
Please note that the contents of this blog are for informational and entertainment purposes only and should not be construed as legal advice. Any action taken based on the information provided in this blog is solely at your own risk. Additionally, all images used in this blog are generated under the CC0 license of Creative Commons, which means they are free to use for any purpose without attribution.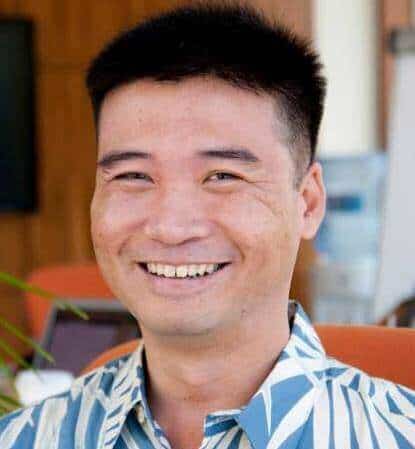 About the author. Entrepreneur and Cleaning Business Fan.
Hi! I am Shawn and I am a happy individual who happens to be an entrepreneur. I have owned several types of businesses in my life from a coffee shop to an import and export business to an online review business plus a few more and now I create online cleaning business resources for those interested in starting new ventures. It's demanding work but I love it. I do it for those passionate about their business and their goals. That's why when I meet a cleaning business owner, I see myself. I know how hard the struggle is to retain clients, find good employees and keep the business growing all while trying to stay competitive.
That's why I created Cleaning Business Boss: I want to help cleaning business owners like you build a thriving business that brings you endless joy and supports your ideal lifestyle.