If you are starting a residential or a commercial cleaning business, one of the first decisions that you will have to make will include the types of cleaning services that your business is going to offer. Are you going to specialize in specific types of cleaning services, or will you choose to make general cleaning your area of expertise? If you are relatively new to owning and operating a cleaning business, I would suggest doing your homework and seeing what types of cleaning services are already offered in your area, and compare that with the needs of the community. A good place to start is by asking, "What are the most common types of services offered by cleaning businesses?" 
Residential and commercial cleaning services offer two primary types of cleaning that cleaning businesses offer are basic cleaning and deep cleaning. Basic cleaning involves general house cleaning jobs, while deep cleaning is much more involved and comprehensive than basic cleaning. Other types of cleaning services that are offered may include carpet and upholstery cleaning, medical cleaning, and disaster cleaning and restoration services.
In this article, I will give in-depth explanations of some of the most common types of cleaning services that are offered by both residential and commercial cleaning businesses. We will also take a look at a few of the unique cleaning services that may not be widely offered by other cleaning businesses in your area, which include a few highly specialized types of cleaning.
What Is Basic Cleaning?
Basic cleaning is an umbrella term that includes the basic duties that are performed in general house cleaning jobs. When you hear the term basic cleaning, what people are usually referring to is the weekly cleanings that are offered by many cleaning services. The types of duties that are included in basic cleaning include mopping, vacuuming, dusting, polishing, and sweeping. When you are providing your customers with a basic cleaning service, you may also find yourself doing some straightening and a little rearranging. Basic cleaning should take you approximately 1 hour to complete.
When you are doing a basic cleaning job, your cleaning business will clean areas such as the bathroom, the kitchen, the living room, the dining room, and all of the bedrooms in the home. However, basic cleaning will not include cleaning surfaces such as baseboards or molding. The main difference between basic cleaning and deep cleaning is that basic cleaning does not include many of the areas for the services that are typically offered in a deep cleaning service. While deep cleanings are done monthly, or even quarterly, basic cleanings are usually done weekly.
Check out this article to know if is it possible to start a million dollar cleaning business.
What Is Deep Cleaning?
While basic cleaning is usually done relatively quickly, deep cleanings will take a significantly larger amount of time to finish. Also referred to as spring cleaning, deep cleaning is a highly detailed type of cleaning that involves many areas that are not included in a basic cleaning, such as baseboards, molding, chair rails, window blinds, drapes, and upholstering. When clients hire your cleaning service for deep cleaning, they may also want you to shampoo their carpets while you are cleaning their home. Some cleaning services may include this with a deep cleaning, While others may not.
Besides the amount of work that is put into a deep cleaning versus a basic cleaning, another significant difference between the two types of cleaning is the amount of time that it will take to complete each one of these. While it may take you only an hour to provide your customers with basic cleaning, a deep cleaning can take several hours to complete. Of course, this is due to the extra work that goes into a deep which results in a more expensive than basic cleaning. Deep cleaning is not required weekly but is usually done on a monthly or quarterly schedule.
What Are Some Other Specialized Areas That Cleaning Businesses Offer?  
There are several other areas besides basic cleaning and deep cleaning that cleaning businesses can offer their clients. Depending on the needs of the area in which your cleaning business is located, there may be a demand for more highly specialized forms of cleaning that are not typically offered by most cleaning businesses. If you own and operate a cleaning business, offering a few of these specialized services will give your cleaning business a chance to stand out amongst all of the other cleaning services around you.
Disaster Cleaning and Restoration Services
No matter where you live, there is a chance that you may encounter a natural disaster. There are wildfires and earthquakes out on the West Coast, tornadoes in the Midwest, and hurricanes on the East Coast and the Gulf Coast. When these types of disasters strike, they leave lives and businesses completely in ruins. People are looking for a sense of normalcy and a need to return to their lives as soon as possible. Your cleaning service can help people to get back to their lives by providing this service.
However, there are a few areas in which you will have to have additional expertise if you want your cleaning business to branch out to disaster cleaning and restoration services. You are going to have additional expertise In smoke, water and fire damage, and mold remediation. This will also mean that you will have to provide additional training for any employees you have that are going to be working in this area of your cleaning business. The work will not be easy, but it will be rewarding to provide people with homes that are clean and restored to their normal state.
Medical Cleaning
When people think of medical cleaning, they normally think of the cleaning staff that ensures that hospitals are sanitized and sparkling clean. However, medical cleaning branches out farther than hospitals. Doctors' offices and medical clinics also need to be cleaned and sanitized daily. If you are considering expanding your cleaning business to include medical cleaning, you are going to need the right type of equipment and cleaning supplies to meet the high standards of medical cleaning. While it is a highly specialized area of cleaning, including medical cleaning can help your cleaning business stand out.
Green Cleaning
It is important to some people that you're cleaning business uses eco-friendly policies and products when you are providing your customers with need cleaning services that your business offers. For these clients, you can offer green cleaning services where you used nontoxic and biodegradable cleaning supplies that are safe for your customers, their children, their family, and their loved ones. Another step that you can take to make your cleaning business environmentally friendly is by recycling and using recycled products in your daily tasks. 
Check out this article to get ideas for your cleaning business' name.
Pressure Washing and Outside Cleaning
Most people think of cleaning services, they are usually thinking about the inside of their home rather than the outside of their homes. However, the outside of the home is the first thing that people see, and it makes an impression on everybody who lives there or who visits the home. You can set your cleaning service apart from the other cleaning businesses in your area by offering pressure washing services. It doesn't take much 2 offer these services. All you have to do is buy a good pressure washer.
Pressure washing provides a deep clean too many outside surfaces of the home, such as siding, brick, wooden decks, and cement walkways and driveways. By offering pressure washing and outside cleaning services through your cleaning business, you can double your business by now offering cleaning services for the outside of the home as well as the inside of the home. It makes good business sense to offer outside cleaning services and pressure washing through your cleaning business.
Summary 
Although the two major types of cleaning that are offered by cleaning businesses are basic cleaning and deep cleaning, there are several other types of cleaning services that can be offered by your cleaning business. Basic cleaning services include general cleaning duties that are usually done weekly, while deep cleaning includes services that are not usually offered in basic cleaning, and are done either monthly or quarterly. Basic cleaning usually takes approximately one hour to finish, while deep cleaning may take upwards of three hours to complete.
A few of the other services that your cleaning business can offer that will make it stand out amongst other cleaning services in your area can include disaster cleaning and restoration services. You may also want to consider branching out into medical cleaning services or going green with your cleaning business by offering eco-friendly products and cleaning practices. Pressure washing and outside cleaning are also services that you can offer for the outside of the homes. These are just a few of the many ideas you can Implement to expand your cleaning business and increase your customer base.
Frequently Asked Questions
What is end of tenancy cleaning?
There are many different types of services that your cleaning business can offer. One of the services that many cleaning businesses offer is called end of tenancy cleaning. This refers to the deep cleaning that is done when tenants move out of a rental property. Either the tenants or the landlord can hire a cleaning service to ensure that the rental property is in tip-top shape and is sparkling clean for the next tenants to move in as soon as possible.
Do you have to have any special certifications to be considered a green cleaning service?
While there are some certifications that you can attain that proclaim your cleaning service to be green, you do not have to have any special certifications. For your cleaning business to be considered a green business, you have to implement a few changes, such as using eco-friendly and biodegradable cleaning products, recycled products, microfiber cleaning cloths (instead of paper), and try to reduce the carbon footprint that your cleaning business has on the planet.
To learn more on how to start your own cleaning business, check out my startup documents here.
Please note that the contents of this blog are for informational and entertainment purposes only and should not be construed as legal advice. Any action taken based on the information provided in this blog is solely at your own risk. Additionally, all images used in this blog are generated under the CC0 license of Creative Commons, which means they are free to use for any purpose without attribution.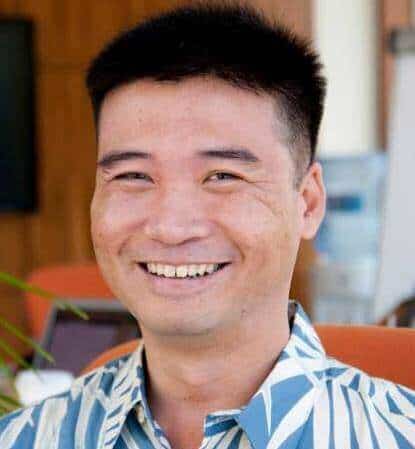 About the author. Entrepreneur and Cleaning Business Fan.
Hi! I am Shawn and I am a happy individual who happens to be an entrepreneur. I have owned several types of businesses in my life from a coffee shop to an import and export business to an online review business plus a few more and now I create online cleaning business resources for those interested in starting new ventures. It's demanding work but I love it. I do it for those passionate about their business and their goals. That's why when I meet a cleaning business owner, I see myself. I know how hard the struggle is to retain clients, find good employees and keep the business growing all while trying to stay competitive.
That's why I created Cleaning Business Boss: I want to help cleaning business owners like you build a thriving business that brings you endless joy and supports your ideal lifestyle.