The cleaning service industry is booming. According to Ibis World, there are 1,063,988 cleaning services in America, with a growth rate of 5.7% over the last five years. If you are looking for a way to earn a living while providing a service that makes the world a cleaner place to live, now is the time to start a cleaning business. However, unless you have previously owned a cleaning business, it may be difficult to determine exactly what you need to get started.
When starting a cleaning business, you should take the following steps:
Develop and write a solid business plan.
Decide your legal business structure.
Obtain any necessary permits and licenses.
Hiring any staff your business may need.
Get any equipment and supplies you will need.
Set up your accounting and bookkeeping, and assess your finances.
Set your prices for your services and review your operating expenses.
Establish an online presence and develop a great marketing strategy.
Grow your business.
Develop and Write a Solid Business Plan
A good business plan is a map that will guide your cleaning business to success. Every successful business has started with a great business plan. This is why it is imperative that your first step to starting a cleaning service is to develop and write a rock-solid business plan that will guide you to making your cleaning business a successful one.
Several elements should be included in a good business plan. According to Smart Asset, these elements include:
Executive Summary

Company Description

Market Analysis

Competitive Analysis

Description of Management and Organization

Breakdown of Your Products and Services

Marketing Plan.

Sales Strategy
Know the six stages if cleaning by checking out this article.
Decide Your Business Structure
After your business plan is in place, your next step to opening a cleaning business is to decide on what business structure is right for you and your cleaning service. Do not underestimate this step. While this step isn't as glamorous or fun as some of the other things you will need to do to start your business, it is the most important one.
According to the Small Business Association, here are a few types of business structures that you can choose from for your cleaning business:
Sole Proprietorship
This is the easiest to form and gives you complete control over your business.
Partnership
These are the simplest structures to form when two or more people are involved in owning a business.
Limited Liability Company (LLC)
This structure allows you to take advantage of all of the benefits of partnerships and corporations.
Corporation
These are legal entities that are separate from their owners.
Obtain the Necessary Licenses and Permits
Once you have decided on your business structure and written out an amazing business plan, you will have to make your cleaning business official and legal. To accomplish this step, you will need to check with your state and local government to see what types of licenses and permits are required for your cleaning business.
While the licenses or permits you may need to open your cleaning business are determined on a state-by-state basis, Cleaning Business Boss state that the three most commonly required licenses for cleaning businesses are the vendor's license; a business license, and a DBA registration if your business is a sole proprietorship.
Hire Your Staff
Now that your cleaning business is official and legal, you will need to determine how many people you need to staff your cleaning service. You may have to start with a few employees until you have enough clients and repeat business to justify hiring more cleaners, but it is essential to the success of your business to hire good employees.
When you are hiring your cleaning service staff, WorkWave advises that you look for the following traits in an employee:
Friendliness

Trustworthiness

Previous cleaning experience

Problem-solving capabilities

Dedication
What does basic cleaning means? Check out this article to know the answer.
Get Any Equipment and Supplies You Will Need
Now, your cleaning business is official, legal, staffed, and on the road to success with a solid business plan, it's time to purchase all of the necessary supplies and equipment you are going to need. The types and amounts of equipment and supplies you will need to purchase will depend on what services are offered by your cleaning business.
It is hard to determine exactly what supplies and equipment you will need when you are first starting your cleaning business. However, Jobber Academy has provided the following list of Essentials for your cleaning service:
Vacuum cleaner, with attachments

Bucket for carrying supplies.

Mop and bucket.

Long and short dusters

Dustpan and broom.

Paper towels.

Microfibre cloths

Glass cleaning cloths
Set Up Accounting and Assess Finances
This is the least exciting step you will have to take when starting your cleaning business, but it is also one of the most important steps you will. Accurate bookkeeping and accounting are assets to your cleaning service. Assessing your finances will also allow you to determine how much you need to make to stay in business.
If you are going to hire an outside accountant for your bookkeeping needs, I would suggest getting recommendations from fellow business owners for a trustworthy accountant. However, if you are going to do your bookkeeping for your cleaning business, there are several software options available for you to take advantage of.
Establish an Online Presence and Develop a Marketing Strategy
Traditional marketing can still be effective in some instances, but for the most part, digital marketing is the primary focus of most businesses. This is why it is crucial for the success of your cleaning business that you establish an online. When it comes to digital marketing, your two most important assets are social media and a good website.
The best way to take advantage of digital marketing is by creating social media accounts for your cleaning business. Remember to keep your business accounts separate from your accounts. Email marketing campaigns, referred to as drip emails, can also be an effective way to promote your business to potential customers.
Grow Your Business
Congratulations on your dedication and determination. You put in all of the hard work and have taken all of the steps necessary to start your cleaning business. Once you have gotten this far, it's time for all of your hard work to pay off by growing your business into the success you imagined when you first decided to start a cleaning service.
Growing your business can be done through savvy and effective marketing, but we all know that the best form of advertising for any business is word-of-mouth advertising. It is important to make sure that you're cleaning business is doing a thorough job for each client. Your reputation and the future of your business are on the line.
Summary
If you are willing to put in the work, starting a cleaning business can be a rewarding experience. The first step you should take is to develop and write your business plan. Next, you should decide on your business structure. After this, you need to obtain any permits or licenses required by your state.
After you hire your staff, you will need to get any equipment and supplies your cleaning business will need. Next, you should set up your bookkeeping and accounting, and assess your finances. The next thing you need to do is to establish an online presence and develop a good marketing strategy. Finally, it's time to grow your cleaning business as a reward for all of your hard work.
Frequently Asked Questions
How much of your operating budget should you allocate to marketing?
One of the most important aspects of your operating expenses is your marketing and advertising budget. After all, if people have never heard of your business, how are they supposed to use your services or purchase your products? For this reason, the United States Small Business Administration recommends devoting 7 to 8 percent of your budget to marketing and advertising.
What are the key elements of a good business website?
One of the best forms of advertising for your business is having a good website. Several elements should be included in your business's website. First, your business website should be easy to navigate. Next, it should be clean and uncluttered with an eye-catching design. Your website should also engage your customers with compelling content, and clearly define your business. Finally, your website should have a strong call to action.
To learn more on how to start your own cleaning business, check out my startup documents here.
Please note that the contents of this blog are for informational and entertainment purposes only and should not be construed as legal advice. Any action taken based on the information provided in this blog is solely at your own risk. Additionally, all images used in this blog are generated under the CC0 license of Creative Commons, which means they are free to use for any purpose without attribution.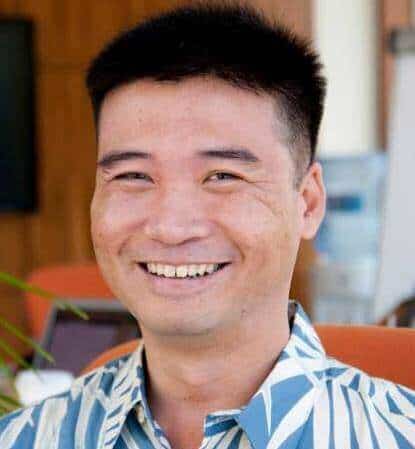 About the author. Entrepreneur and Cleaning Business Fan.
Hi! I am Shawn and I am a happy individual who happens to be an entrepreneur. I have owned several types of businesses in my life from a coffee shop to an import and export business to an online review business plus a few more and now I create online cleaning business resources for those interested in starting new ventures. It's demanding work but I love it. I do it for those passionate about their business and their goals. That's why when I meet a cleaning business owner, I see myself. I know how hard the struggle is to retain clients, find good employees and keep the business growing all while trying to stay competitive.
That's why I created Cleaning Business Boss: I want to help cleaning business owners like you build a thriving business that brings you endless joy and supports your ideal lifestyle.