For you entrepreneurs in the Volunteer State of Tennessee, your state's ancestors have been volunteering since the War of 1812 when volunteer soldiers made a great contribution to the Battle of New Orleans. Now it's time for you to "volunteer" in your community and become the next entrepreneur of a cleaning business in your local area. You've got the dedication, grit, and talent to clean like a boss already. Why not put this talent to use and make a living doing it, too? 
Open a cleaning business in Tennessee by following these 8 steps.
Write a business plan for your Tennessee cleaning business.
Gather funding using Tennessee small business resources.
Register your business name in Tennessee.
Register your Tennessee cleaning business with the Secretary of State.
Select a business structure for your Tennessee based cleaning business.
Open a business checking account at a local Tennessee bank.
Investigate the permits and licenses you need to operate your Tennessee cleaning business.
Apply for liability insurance for your Tennessee cleaning business.
In between starting this business checklist, learn more about how Tennessee got nicknamed the Volunteer State by visiting the State Symbols website.
Write a Business Plan for Your Tennessee Cleaning Business
Tennessee State University has a Cooperative Extension Program that provides resources for aspiring small business owners. One of their fact sheets goes in-depth on how to write a business plan. The main elements of your business plan are as follows: 
Executive Summary
This section should be written last. Summarize your entire business plan in this section.
Business Description
Describe the industry in which your business will be affiliated. Tell investors why you have started this business. 
Market Analysis
Who is your target market? What are the demographics of the said target market? Why will they need your products or services?
Marketing Plan
How will you make your business known to customers? What type of media will you use to promote your business? Use social media, radio, television, your company website, and other creative marketing tactics.
Competitor's Analysis
What local and national competitors are in your industry? How can you set yourself apart from other competitors? What is your niche and what makes your business unique?
Management Team
Who will lead your team? List your managers, assistant managers, supervisors, and number of employees that will help you to operate your business. Mention your affiliated business structure when talking about your management team.
Financial Analysis
What are the startup costs for your business? How much will your monthly bills cost? How much revenue will your business make on average every month? You can find more information by reading the fact sheet in the link below.
You can have your own cleaing business in California by checking out this article to know the steps you need to take.
Gather Funding Using Tennessee Small Business Resources
Speaking of financial analysis, you must also begin to gather funding for your Tennessee cleaning business. There are a variety of small business, banking, and investor resources that you could use to gather funding for your business.
Grants
Grants are usually distributed by a federal entity to individuals that do not have to be paid back upon receipt. This is great because you can get your business off on the right foot without having to pay these funds back.
Tennessee Small Business Grants
Most of Tennessee's small businesses are affiliated as sole proprietorships. Even if you are running your cleaning business by yourself, you can see small business grants at www.usgrants.org.
Grants.gov
Search a wide array of government and non-federal grants to help fund your cleaning business. When searching for grants, be sure to click "Small businesses" to look for the grants that are eligible for you.
Small Business Administration (SBA) Grants
Go to this link to browse your grant options from the Small Business Administration (SBA)
Find out more information on how to seek grants in the state of Tennessee by clicking here.
Loans
Bank loans help you gain access to money fairly quickly to fund your business. However, loans must be paid back and with interest if you cannot repay the loan right away. When shopping for loans, take out small loans at a time, so that the interest rates do not cause the principal amount to spike up too quickly.
Bank Loans
If your bank account is in good standing, you have a great credit score, and you have written a solid business plan, your bank could fund you with a loan to put towards your cleaning business. Be sure to:
Keep your personal account in good standing without overdrafts. 

 

Make your business plan thorough.

 

Create a PowerPoint and other visuals to show your sales projections. 

 

Tell the bank how much you need for the loan. 

 

Tell the bank how many months you will need to pay back the loan. 

 

Try to shoot for a total payback months or so before the allotted time period the bank gives you.
Small Business Loans from the SBA
Besides grants, the SBA also provides small business loans to help benefit for-profit businesses like your Tennessee cleaning business. To be considered for a loan, you must fill out the general SBA loan application. Within a few days, a loan agent will contact you with the matched loans in which you qualify. Once you do the application for those loans, you will see if you are approved or denied.
Visit this Small Business Administration link for more information.  
Crowdfunding 
Use crowdfunding websites such as Patreon or GoFundMe to get support from family, friends, co-workers, mutual friends, and other people around the web to help you open your business. Here are the steps to take to create a groundbreaking campaign that will be supported. 
Be sure you have a solid business plan written out before launching any crowdfunding campaign. 

 

Enlist the help of your personal circle such as family, friends, and acquaintances that will commit to supporting your campaign. This way, other potential supporters will see that people have already contributed and that you earn a good amount of your campaign goal already. 

 

Make a video about your business showing why you need the funds and how your business will benefit from said funds. 

 

Once launched, advertise your campaign on social media and your company website to gain traction.
Register Your Business Name in Tennessee
You must register your business name with the Secretary of State to be sure that it is not already taken by another Tennessee business.  
Use this link to get started on registering your assumed business name now. You can register your name online by filling out the preliminary form. You will have to pay the $20 filing fee. There is usually a service fee that you must pay for filing this document online as well. 
Once you have completed this step, you must print out the necessary documents and submit them to the Secretary of State by mail.
Check out this article to know the most affordable cleaning business you can start.
Register Your Tennessee Cleaning Business With the Secretary of State
Once your name has been successfully approved and registered, it is time to register your business as a whole with the Secretary of State. To start the process, visit this link.
If you are a sole proprietorship, you do not have to do this step. When asking the business entity type, the application does not have sole proprietorship listed. However, if you are a partnership or corporation, you must complete this step.[Text Wrapping Break] 
Collect all the necessary documents to register your business. You will need to also go through the process of filing for a Certificate of Authority to do business in the state of Tennessee. You can choose to pay the filing fee on a debit or credit card or by check. If you pay the fee online with a card, there will be a service fee involved. No service fee will be charged if you send the filing fee payment via check.
Select a Business Structure for Your Tennessee Based Cleaning Business
Now it's time to choose a business entity. The entity you choose will decide how you will pay your taxes and how your company will handle debts and liabilities.
Sole Proprietorship 
You go into business by yourself. 

 

It's easy and affordable to form this type of entity. 

 

Usually requires less paperwork.

However, you will have to handle liability on your own if something bad happens during business operations.
Limited Liability Company (LLC) 
You go into business with a partner or more people. 

 

There is no board of directors or shareholders as an LLC.

 

You choose how your business will be taxed annually. 

Your personal assets are protected because the company will cover liabilities.
General Partnership 
Much like a Sole Proprietorship except you and one or more people split up the financial responsibilities. 

 

A written partnership agreement will make it more legally binding and committing to how the General Partnership will be run. 

 

General Partnerships take fewer funds to form than if you were to form a corporation.

 

File taxes as you would under a Sole Proprietor since you and your partners are responsible for the business personally. 

 
Open a Business Checking Account at a Local Tennessee Bank
Open a business checking account for your cleaning business. Find a local Tennessee bank to protect your business funds. Find a bank that: 
Is not too located too far away from your business headquarters.

 

Offers online banking to keep an eye on your account at all times. 

 

 Maybe has a banking app with perks such as:

 

Deposit a check via a smartphone picture. 

 

Check your bank account in real time. 

 

Wire transfer money between accounts as needed. 

 
According to the Chattanooga Times Free Press, the top 3 banks in Tennessee are First Tennessee Bank, Regions Bank, and SunTrust Bank. While Regions Bank has more locations throughout Tennessee, First Tennessee Bank ranks first because it receives more deposits than Regions Bank. SunTrust Bank has about as many locations as First Tennessee Bank.
For more information on Tennessee's top banks, read the Chattanooga Times article here.  
First Tennessee Bank  
First Horizon Bank is the new name for the First Tennessee Bank. You can find how to open a small business checking account by clicking here.  
Regions Bank 
Regions Bank has 5 different types of small business checking accounts that you could choose from when deciding how you want to bank as an entrepreneur. Visit this link to find out more information.
SunTrust Bank 
There are 3 types of business checking account options that you can consider when you bank with SunTrust Bank. View your options by clicking here. 
Investigate the Permits and Licenses You Need to Operate Your Tennessee Cleaning Business
You must visit your local county clerk to file for the required permits and licenses to operate your cleaning business. You can browse all the local county clerk offices here to find the one nearest you. If your cleaning business is a Sole Proprietorship or a General Partnership, you must file for 2 key licenses to operate in the state of Tennessee. 
Standard Business License
If your cleaning business will gross more than $10,000 every year in which you must pay taxes on the earnings, you have to file for this license.
Minimal Business Activity License
If your business grosses between $3,000 to $10,000 every year, file for this license as well.
Apply for Liability Insurance for Your Tennessee Cleaning Business
The National Federation For Independent Business (NFIB) is a great resource for entrepreneurs in the United States to read local entrepreneurial news, view small business trends and laws, and more. Sign up for your Tennessee cleaning business via the NFIB for many perks. You can apply for personal and liability insurance via Liberty Mutual or Markel as an NFIB member.  
Find out more information about Liberty Mutual small business insurance here. 
Get the scoop on the small business liability insurance for your cleaning business by clicking here. 
Get on Your Entrepreneur Game, Tennessee Resident!
Go for the gold as you start your new cleaning business. Find your niche, get motivated to reach out to clients, and bring the gift of a clean environment!
Frequently Asked Questions
What if there are too many cleaning business competitors in my local area? 
If you find that there are too many competitors in your local area, you can: 
Work on defining your niche to set yourself apart from the competitors and stay in the same area in which you wanted to start your business. 

 

Try different areas throughout a 25-mile radius that has fewer competitors, but still work on your niche.

 

Even treat this as a good thing and analyze how your competitors do business, so that you can do the same service even better!
What if I am having trouble getting funding for my Tennessee cleaning business? 
If you are having trouble getting funding for your business, you can: 
Find other crowdfunding resources to spread the word on other platforms. 

 

Interact in-person with as many people as you can about your new business and how you need help with start-up costs. Have your business card copies at the ready!

 

Make a post on your company's social media pages once every couple of days as a friendly reminder to support your crowdfunding campaigns.
To learn more on how to start your own cleaning business, check out my startup documents here.
Please note that the contents of this blog are for informational and entertainment purposes only and should not be construed as legal advice. Any action taken based on the information provided in this blog is solely at your own risk. Additionally, all images used in this blog are generated under the CC0 license of Creative Commons, which means they are free to use for any purpose without attribution.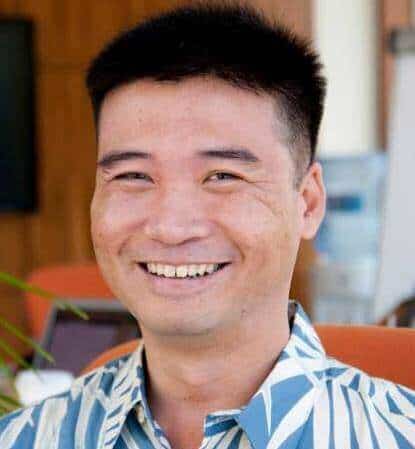 About the author. Entrepreneur and Cleaning Business Fan.
Hi! I am Shawn and I am a happy individual who happens to be an entrepreneur. I have owned several types of businesses in my life from a coffee shop to an import and export business to an online review business plus a few more and now I create online cleaning business resources for those interested in starting new ventures. It's demanding work but I love it. I do it for those passionate about their business and their goals. That's why when I meet a cleaning business owner, I see myself. I know how hard the struggle is to retain clients, find good employees and keep the business growing all while trying to stay competitive.
That's why I created Cleaning Business Boss: I want to help cleaning business owners like you build a thriving business that brings you endless joy and supports your ideal lifestyle.