No deep cleaning job is complete until you clean the carpets, and there are quite a few methods you can use to get them clean. Two of the most often used methods of carpet cleaning are steam cleaning and dry cleaning. Both of these methods have their fair share of pros and cons and are quite effective at getting carpets clean. However, one of these methods is better for your carpets than the other.
Steam cleaning is better for your carpets than dry cleaning them. Steam cleaning doesn't use any harsh chemicals like dry cleaning, nor does it use any perfumes. The sticky residue left behind from dry cleaning your carpets can also break down the fibers in your carpet and does not provide the level of deep cleaning that you get from steam cleaning your carpets.
Let's take a closer look at each of these methods of carpet cleaning to get a better understanding of how each process cleans your carpets. This will enable us to get a better idea of how steam cleaning your carpets is better for their overall care than dry cleaning them.
What Are the Benefits of Steam Cleaning Your Carpets?
Steam cleaning carpets have been around for quite some time and are the cleaning method of choice for many cleaners, both amateur and professional. This is because they don't require an extraordinary amount of training to operate. This process is known for giving carpets a deeper cleaning than you can achieve with other carpet cleaning methods. This is made possible because instead of using harsh chemicals, steam cleaners inject streaming hot water deep down below the surface of the carpet, and then use the power of suction to remove the water from under the carpet's surface.
The deeper cleaning provided by this method is more effective than others for removing stains, dirt, and grime from deep within carpets. It is also better for getting rid of smaller problems such as dust mites, allergens, mold, pet scents, and more. Steam cleaning also kills the bacteria that is hidden in your carpets. These hidden dangers are not things we think about every day, but it's nice to know that steam cleaning can get rid of them. I don't know about you, but I would feel much better about my family walking, playing, rolling, and lying on a carpet that is free of bacteria, dust mites, mold, and mildew.
Check out this article to learn the types of cleaning in housekeeping.
What Might Deter You From Steam Cleaning Your Carpets?
Of course, there are going to be a few drawbacks that come with using the steam cleaning method to get your carpets clean. One of the most important drawbacks of using steam cleaning is that it takes a significantly longer amount of time to dry than the dry cleaning method. I know that I can still hear my mother telling me that I can't walk on the carpets because she just finished cleaning them, and that was a long time ago. Because steam-cleaned carpets take so long to dry, it may also be quite some time before you can put your furniture back in a room where the carpets have just been cleaned.
You can count on having to wait up to an astounding 24 hours until your carpets are completely dried after steam cleaning them. That's an entire day! Another drawback of steam cleaning your carpets is the cost involved in keeping your carpets clean. The average cost of steam cleaning your carpets is higher than any other method, except for carbonated carpet cleaning, with an average price of approximately $300 per cleaning. When you take into account that steam cleaning also wastes a surprising amount of water, this method simply isn't a cost-effective way for you to get your carpets cleaned.
What Are the Benefits of Dry Cleaning Your Carpets?
While dry cleaning your carpets is a much newer method of carpet cleaning than steam cleaning, it is a process that has caught on with residential cleaning services and commercial cleaning businesses everywhere. Perhaps the main reason for dry cleaning's explosion in popularity is that it has little to no drying time involved. This means that you can walk on your freshly cleaned carpets almost immediately after they have been cleaned. You also don't have to wait extended periods before you can move furniture back into a room where the carpets have just been cleaned. Now that's convenient!
As I have previously mentioned, dry cleaning has become the preferred method of carpet cleaning for most commercial cleaning businesses and residential cleaning services. One of the reasons for its popularity is that dry carpet cleaning is the most effective way to clean carpets in areas with higher volumes of traffic. Most businesses have a lot of foot traffic, and they don't have the option of waiting long periods to wait for carpets to dry. Dry cleaning can also be used to spot treat smaller stains, which means that you won't have to have your whole carpets cleaned for a small stain. This is more cost-effective than steam cleaning.
Check out this article to get some tips from janitors that you can apply at home. 
What Might Deter You From Dry Cleaning Your Carpets?
The most significant factor that might deter you from using the dry cleaning method to clean your carpets is the wear and tear that the chemicals used by this process can cause to your carpets. The harsh chemicals and detergents dry carpet cleaning uses can damage your carpet fibers, which gives them a fuzzy and worn appearance. They can also cause your carpets to prematurely fade. Your carpets are one of the most substantial investments in your home or your business, easily costing you upwards of thousands of dollars. It's only understandable that you want them to look new as long as possible.
Another detriment of using steam cleaning to clean your carpets can also be treated back to the harsh detergents and chemicals they use to get your carpets clean. These chemicals leave behind a residue that is rather sticky and may be difficult to get rid of. Although this method leaves behind a sticky residue, dry carpet cleaning also does not provide the thorough, deep cleaning that steam can give you. This means that it does not get rid of all the hidden things that are found under your carpet's surface. I don't know about any of you, but I would feel much safer if I knew that my family's carpet was free of these things.
Summary
We have determined that there are both benefits and drawbacks to steam cleaning and the dry cleaning methods of carpet cleaning. However, steam cleaning is the better method when it comes to caring for your carpets, which are a substantial investment in any home. Because steam cleaners do not use any harsh chemicals and detergents to clean your carpets, they are much better for your carpet fibers. The chemicals used in the dry cleaning method can cause the fibers that make up your carpet to become frayed, which gives them a worn and fuzzy appearance. They can also make them appear to be faded.
When it comes to my carpets, I would rather choose steam cleaning. Yes, there is some inconvenience that comes with having to wait for the carpets to dry before you can put furniture back in the room, or even to walk on them. However, this inconvenience is offset by the peace of mind that comes with knowing that all of the things that lurk beneath the carpet's surface will be removed. You also get the bonus of knowing that your carpets will stay looking newer for longer because steam doesn't damage them nearly as much in the long run as dry cleaning them.
Frequently Asked Questions
What are the average carpet cleaning prices for each method?
While there isn't much fluctuation in carpet cleaning prices from state to state, there are some differences in the prices of the major carpet cleaning methods. They are :
Steam Cleaning – $300
Shampooing – $240
Dry Carpet Cleaning – $215
Carbonated Cleaning – $335
What is carbonated carpet cleaning?
Carbonated carpet cleaning is a process in which tiny chemical bubbles are used to M your carpet. These bubbles will burst, removing dirt from your carpet fibers. The dirt in them is suctioned up with a vacuum attachment. The main benefit of carbonated cleaning is that it completely removes dirt from the carpet fibers, instead of loosening them.
To learn more on how to start your own cleaning business, check out my startup documents here.
Please note that the contents of this blog are for informational and entertainment purposes only and should not be construed as legal advice. Any action taken based on the information provided in this blog is solely at your own risk. Additionally, all images used in this blog are generated under the CC0 license of Creative Commons, which means they are free to use for any purpose without attribution.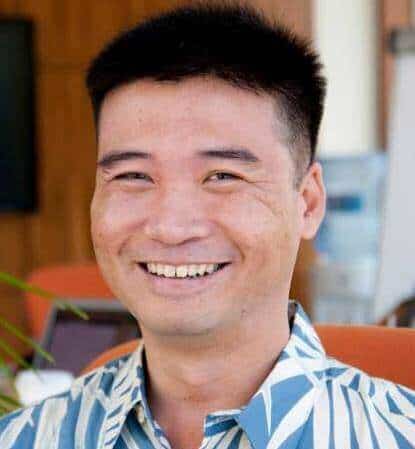 About the author. Entrepreneur and Cleaning Business Fan.
Hi! I am Shawn and I am a happy individual who happens to be an entrepreneur. I have owned several types of businesses in my life from a coffee shop to an import and export business to an online review business plus a few more and now I create online cleaning business resources for those interested in starting new ventures. It's demanding work but I love it. I do it for those passionate about their business and their goals. That's why when I meet a cleaning business owner, I see myself. I know how hard the struggle is to retain clients, find good employees and keep the business growing all while trying to stay competitive.
That's why I created Cleaning Business Boss: I want to help cleaning business owners like you build a thriving business that brings you endless joy and supports your ideal lifestyle.