When you hear the term housekeeping, what do you think of? If you are anything like me, you probably think of someone coming into your home or your office, doing a little bit of general cleaning. You might think of that person as someone who does some dusting, vacuuming, mopping, and emptying the trash cans. Well, I have news for you. The housekeeping industry is a highly specialized area with several different facets of cleaning. There are eight types of cleaning that fall under the umbrella of housekeeping.
There are eight types of cleaning that fall under the housekeeping umbrella. They are as follows:
Domestic Cleaning
Commercial Cleaning
General Cleaning
Deep Cleaning
Builders' Cleaning
End of Tenancy Cleaning
Event and Party Cleaning
Medical Cleaning
Domestic Cleaning
When people think of housekeeping, domestic cleaning is usually what they have in mind. The term domestic cleaning refers to the cleaning of people's homes and is usually done approximately once per week. This type of housekeeping includes basic dusting of all surfaces, including baseboards. It also includes the cleaning of floors, either by vacuuming or sweeping and mopping.
Other services that are included in domestic cleaning include window surfaces, doors, cleaning curtains, and ornaments. Making sure that people's homes are tidy and decluttered are also services that fall under the umbrella of domestic cleaning. Still, more services that may be offered under domestic cleaning include changing bed sheets, ironing, laundry, and washing dishes.
Check out this article to get some tricks about cleaning your houses or offices.
Commercial Cleaning
Commercial cleaning is typically defined as the cleaning of Office Buildings or small businesses. This cleaning service also includes business properties and commercial corporate activities,  commercial cleaning either takes place very early in the morning or very late in the evening. This is because businesses have people going in and out all day long, and it would be difficult for cleaning services to have to work around these people.
Some of the duties that are covered under commercial cleaning include dusting of all surface areas, emptying trash cans, carpet and floor cleaning, restocking of paper supplies in the restroom, kitchen cleaning, break room cleaning, bathroom cleaning, in a hotel, commercial cleaning duties include changing sheets, steam and stone cleaning kitchen equipment, mopping floors, and cleaning public areas.
Other types of commercial cleaning include retail properties, shops,  industrial and manufacturing areas. These areas include basic office areas and more specialized production areas. Some unusual places that commercial cleaners service are schools, medical venues practices, hospitals, salons, and spas. There is indeed a wide array of businesses that are covered by the term "commercial cleaning."
General Cleaning
General cleaning is a broad term that is used to describe many types of cleaning. However, some general cleaning duties that would fall under general cleaning are such as tidying up, vacuuming and cleaning floors, wiping and dusting surfaces, dishwashing, and decluttering. This type of cleaning is not highly specialized and can refer to several different cleaning duties.
The strange thing about the term "general cleaning" is that it can take on different meanings, depending on the area in which you are cleaning. For example, general cleaning in an apartment can have an entirely different meaning than if you are referring to a general clean in a large communal area of a building. To avoid any confusion, always make sure that both parties know exactly what you are referring to if you use the term general cleaning.
Deep Cleaning
While it is often referred to as spring cleaning, deep cleaning is another term that refers to getting your home or office building in tip-top shape. This form of cleaning is far more detailed than general cleaning and is usually a more thorough version of regular cleaning. When you are deep cleaning, you clean areas that you normally would not think about cleaning during general cleaning. Some of these areas might include the inside of your cupboards, and under your furniture.
Of course, other areas are included in a good deep cleaning. For example, you would not normally clean behind your radiators during general cleaning. Steam cleaning, or dry cleaning, your carpet is something else that you might not do regularly but would be included under a deep cleaning. This type of cleaning is usually done in the spring, and also during the time between Thanksgiving and Christmas, as most people usually do a good deep cleaning twice a year.
Builders' Cleaning
When you hear the term builders' cleaning, this usually refers to the crew that comes in and cleans up the mess after contractors and other professionals are done working on an area such as a house or an office building. Some of the duties that are included under builders' cleaning are sweeping up any dust or particles that are left from jobs such as drywall, clearing an area of excess materials like wood or sheetrock, and vacuuming carpets if the work is done in a home.
You will usually see this cleaning team come in at the end of a remodeling job. However, some construction crews have cleaning services come in at the end of each day to ensure that the workspace is usable the next day. These cleaning crews also helped to ensure that the mess does not spread to any other areas that are not having any work done to them. They provide an essential service, with contractors and homeowners both showing gratitude for their services.
Planning to buy a dry cleaning business? Check out this article first before you purchase one.
End of Tenancy Cleaning
End of tenancy cleaning takes place when a person or a family moves out of an apartment, or another rental property. Landlords will usually hire cleaning services to come in and thoroughly clean their rental properties If the previous tenants have left a mess. Tenants also hire professional cleaners from time to time to come in and give they are home a good once over before they move out. This usually helps the tenant to get their security deposit back when they move.
Hiring professional cleaning services is also a good idea that can benefit landlords because they can have a detailed report from these cleaning services that can list everything that was wrong with their rental property when the tenants moved out. This is a key factor when it comes to landlords withholding a previous tenant's security deposit due to the condition in which they left the property. This can also give a landlord an idea of what they need to fix before new tenants move in.
Event and Party Cleaning
This is a specialized area of professional cleaning businesses that come in and clean up after an event or a party. We all know that people leave behind large messes after they host events or throw parties, especially if they know that they have a cleaning service that is going to come in and clean up the mess afterward. Nevertheless, this specialty area of cleaning ensures that the event hall will be neat for the next person that wants to rent it.
Some of the duties that are performed under event and party cleaning may include emptying trash cans and disposing of trash, sweeping and mopping, wiping off tables and other surfaces, disinfecting all surfaces, cleaning the restrooms in the event hall, and cleaning the kitchen area. While the duties of event and party cleaning are not any more complicated than the duties of general cleaning, this still falls under the umbrella of specialized cleaning. Some professional cleaning services may also offer floor buffing services under event and party cleaning. However, each cleaning service is different, and not all cleaning businesses will offer the same services.
Medical Cleaning
Medical cleaning is a highly specialized area of cleaning that usually requires the cleaning service to have special licenses and certifications. A few of the areas that medical cleaners service include doctors' offices, outpatient clinics, hospitals, and after-hours clinics. Not many cleaning services offer medical cleaning because of the extensive knowledge and certifications that are required to clean these areas. That is why this form of cleaning is so highly specialized.
A few of the most important duties that are performed under medical cleaning include sweeping, mopping, and buffing floors. Wiping down and disinfecting all surface areas is not only expected but is also required under medical cleaning. Medical cleaners also need to make sure that all areas in which patients will be treated are thoroughly cleaned and sanitized every day. These cleaners usually perform their duties at night, when they will not be interrupted by medical professionals or patients.
Summary
If you thought that housekeeping was a basic and generalized profession, I have some bad news for you. There are eight types of cleaning that fall under the general term of housekeeping. While some of these types of housekeeping would indeed fall under the umbrella of general housekeeping, some of them are highly specialized areas. Whatever your housekeeping needs may be, there are professional cleaning services that are sure to offer these services. There are cleaners available to tackle whatever mess life can throw at you.
Two of the general areas in housekeeping are a domestic cleaning and general cleaning. Duties such as vacuuming, sweeping, mopping, dusting, window cleaning, kitchen cleaning, and bathroom cleaning are included under the broad term general cleaning. Some of the more specialized areas of housekeeping are going to include commercial cleaning, deep cleaning, builders cleaning, end-of-tenancy cleaning, event and party cleaning, and medical cleaning. As you can see, these areas of cleaning are more specialized than general cleaning. Whatever you need, housekeeping has got you covered.
Frequently Asked Questions 
What do you need to start a cleaning business?
The first step to starting a cleaning business is registering your business and getting a business license. You are also going to need a laptop and the appropriate cleaning business software. You will need a car, or some form of transportation to get you to jobs. You are going to need a cell phone to take calls from clients. You will also need a heavy-duty broom and mop, and a good vacuum cleaner. Finally, you will need a few cleaning supplies and general cleaners. While it is not required by law, a good liability insurance policy is a great idea.
Is it better to start a commercial cleaning service or a residential cleaning business?
The answer to this question will be entirely dependent on your location. If you live in an urban area, you may want to open a commercial cleaning service. However, if you live in a suburban area, you may want to consider a residential cleaning business. While commercial cleaning services typically make more money per job, you can make up for that gap in income by cleaning more homes if you decide to go into residential cleaning. It also takes less equipment to start a residential cleaning business.
To learn more on how to start your own cleaning business, check out my startup documents here.
Please note that the contents of this blog are for informational and entertainment purposes only and should not be construed as legal advice. Any action taken based on the information provided in this blog is solely at your own risk. Additionally, all images used in this blog are generated under the CC0 license of Creative Commons, which means they are free to use for any purpose without attribution.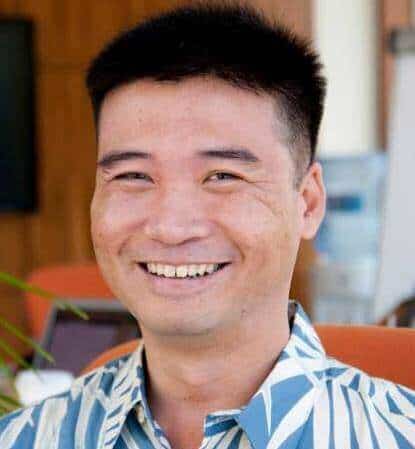 About the author. Entrepreneur and Cleaning Business Fan.
Hi! I am Shawn and I am a happy individual who happens to be an entrepreneur. I have owned several types of businesses in my life from a coffee shop to an import and export business to an online review business plus a few more and now I create online cleaning business resources for those interested in starting new ventures. It's demanding work but I love it. I do it for those passionate about their business and their goals. That's why when I meet a cleaning business owner, I see myself. I know how hard the struggle is to retain clients, find good employees and keep the business growing all while trying to stay competitive.
That's why I created Cleaning Business Boss: I want to help cleaning business owners like you build a thriving business that brings you endless joy and supports your ideal lifestyle.