Janitors provide a valuable service. They ensure that our offices, schools, halls of government, and many other buildings are clean and ready for us to use. There is an astonishing number of janitorial services in this country, and that number keeps growing. As of January 2021, Ibis World states that there are 1,063,988 janitorial businesses in the United States. Most of these businesses will provide plenty of on-the-job training. However, if you are one of these janitorial businesses that need to know how to train your staff, you are in the right place.
Training a janitorial staff can be done in four easy steps. They are:
Outline your cleaning company's expectations and introduce them to your staff.
Give your janitorial staff a hands-on cleaning demonstration.
Allow your janitors to show you how they clean.
Review the training with your janitors.
In this article, I am going to introduce you to four basic, easy steps to train your janitorial staff. While there may be more extensive training you can provide to your janitors, you can follow these four steps to get your employees trained and ready to work in as little time as possible. I am also going to include a bonus action that covers on-the-job training, in case this is something you would prefer to do with your janitors.
Introduce Your Expectations To Your Janitorial Staff
If you have taken the time and care to open a janitorial business, you have a specific set of standards that you expect to be met. You must now take the time to convey these expectations to your janitorial staff. If you don't, you are taking the risk that your staff will not clean to your level of satisfaction. That can be detrimental to your business because neither you nor your customers will be happy with the job done by your janitorial staff.
This is also an opportunity to break any bad habits your janitors may have acquired on a previous job. We all know that different employers have different expectations. Still, you would not want to stake your janitorial service's reputation on improper training that your janitors may have received at a former job. Make sure you pass out note pads and pencils or pens so that your janitors can take notes, or jot down any questions they may have for you to address at a later time.
Wondering about garbage can cleaning business? Check out this article to learn more about it.
Give a Hands-On Cleaning Demonstration
Building on the first step of explaining your expectations to the janitors you employ, now is the time to put your money where your mouth is, so to speak. What better way to demonstrate your level of cleanliness to your janitorial staff than to give them a hands- on cleaning demonstration? This is your chance to show your employees exactly how you want things to be cleaned, as well as the order in which you would like things to be done.
Be sure that you are thorough when you are giving your janitorial staff a demonstration of how you expect things to be cleaned. This is where your time-management skills will come into play. You are not going to have time to give a demonstration on every single thing you want to cover during your training. It's not exactly a great idea to rush through everything, either. When you are giving your janitors a demonstration, remember to touch on the main areas of concern you may have.
Let Your Janitors Show You How They Clean
After you have given a hands-on demonstration to your staff, it's time to allow them to show you how they clean. This can be a learning experience for everybody involved, as your janitors may have a technique they use that may be better than some of the cleaning techniques you use. Letting your janitor show you how they clean and also benefit them, as it gives you the chance to give them tips and tricks of the trade as they go.
Again, this is your chance to correct any improper training your staff may have gotten from their previous employers. Now they are letting your janitor show you how they clean is also the perfect opportunity to gauge how quickly they work. You want your janitors to work quickly enough to get the job done, but not so fast that they are missing several spots along the way. Either of these could be bad for business if your customers were unhappy with the services you provide.
Review the Training With Your Staff
For this step in janitorial training, I keep thinking of the old saying that repetition works. That is why it is always a good idea to review any training you may have previously covered with your employees. It gives you the chance to see what they have learned from your demonstrations, and it also gives them the chance to become familiar with something they may have previously missed. This is also a good time for your janitors to ask any questions they may have.
Remember that the people you are currently training will quite possibly be the people who are training new hires in the future. Take the time to review your training with your staff, and address any questions or concerns they may have during training. If you do not take the time to do this, it could result in quite a bit of confusion in the future. The only thing worse than having a janitor who is improperly trained is having a janitor who is improperly trained to train others.
Do you know what's best for carpet cleaning? Check out our article to know what is the cleaning method for your carpet.
On the Job Training
Although it is not always an option, I have always felt that the best training you can receive is on-the-job training. Some cleaning business owners prefer not to implement this kind of training, as it can lead to poor job performance and unhappy customers. Of course, I would never suggest that you give your janitors any on-the-job training until they have gone through multiple training sessions with you at your office. This way, they have some idea of what they are doing before you turn them loose on the job.
If you are going to implement on-the-job training in your janitorial service, I would suggest starting with a small job and an easygoing client. Small business owners may be a bit more understanding than large corporations. Besides, small businesses are not nearly as large as the office buildings of corporations. If you have a friend who owns a small business and is also a client of your janitorial service, they may be the most understanding when it comes to on-the-job training at their business.
Summary
Janitorial training sounds like it would be a complicated endeavor. However, you can train your janitorial staff in four quick and easy steps. Remember that if you don't introduce your expectations to your employees, they will never know how to clean to your level of satisfaction. Try giving a hands-on demonstration to show your janitors exactly how you want things cleaned, and the order in which you would like them done. Next, let your janitor show you how they clean. This gives you a chance to see exactly what they're made of, and it may even be a learning opportunity for you as well. After you have seen how your janitors clean, it's time to review all of the training with your staff in case they have any questions or concerns.
By following these four easy steps, you should have your janitorial staff cleaning like pros in no time. If you choose to do so, you can provide on-the-job training for your janitorial service. However, you are taking a risk of making some of your clients unhappy if you put an untrained employee and their building. Still, many people believe that there is no better training you can receive than on-the-job training. If you choose to implement this type of training for your janitors, I would advise making sure that it is acceptable with your clients first.
Frequently Asked Questions
Do you have to have a business license to start a cleaning business?
There are many different licenses and certifications you can earn if you want to start a professional cleaning service. Quite a few of these licenses and certifications will vary, depending on the state in which you live and do business. However, to start a professional cleaning service, you must have at least a general business license. You can apply for a business license in your local government buildings.
Is it better to start a commercial cleaning service or a residential cleaning business?
If you are considering starting a cleaning business, the two main options available to you are to start a residential cleaning business or a commercial cleaning service. The location has a lot to do with which one you decide to start. If you are located in a primarily Industrial Area, it might benefit you better to start a commercial cleaning service. However, if your area is primarily residential, you would be better off starting a residential cleaning business. Starting a residential cleaning business is a little easier than starting a commercial cleaning service.
To learn more on how to start your own cleaning business, check out my startup documents here.
Please note that the contents of this blog are for informational and entertainment purposes only and should not be construed as legal advice. Any action taken based on the information provided in this blog is solely at your own risk. Additionally, all images used in this blog are generated under the CC0 license of Creative Commons, which means they are free to use for any purpose without attribution.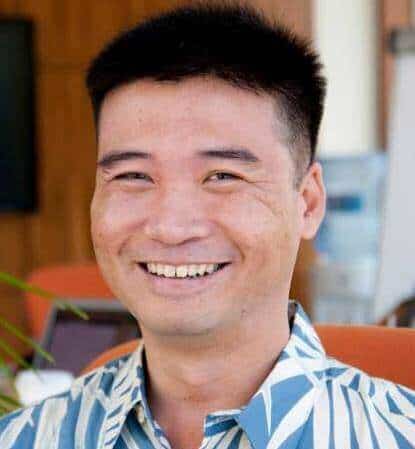 About the author. Entrepreneur and Cleaning Business Fan.
Hi! I am Shawn and I am a happy individual who happens to be an entrepreneur. I have owned several types of businesses in my life from a coffee shop to an import and export business to an online review business plus a few more and now I create online cleaning business resources for those interested in starting new ventures. It's demanding work but I love it. I do it for those passionate about their business and their goals. That's why when I meet a cleaning business owner, I see myself. I know how hard the struggle is to retain clients, find good employees and keep the business growing all while trying to stay competitive.
That's why I created Cleaning Business Boss: I want to help cleaning business owners like you build a thriving business that brings you endless joy and supports your ideal lifestyle.