Starting a small business is always an intimidating task, especially when you don't know how to get the capital to start. Many don't realize that several small business grants are available through the U.S. government for new startups, much like your new cleaning business!
Government grants are available for cleaning businesses under the SAM.gov website, Grants.gov, and the USDA Rural Business Enterprise Grant. For minorities, veterans, women, and other groups, grants can be found through organizations like the Minority Business Development Agency and the Amber Grant.  
The grant process can be daunting, so read on to find out how to write your grant and precisely where to look for the best grants for your cleaning business. 
The Grant Writing Process
Understand that grant writing can take a large chunk of time. If you're considering moving forward with this process, make sure you know what you're getting into and set aside enough time to understand the best practices.
Once you find the grants, which will be outlined in detail below, check through your qualifications and eligibility. Read through each grant before even considering applying so you know all the requirements and the fine print. Don't be afraid to contact the people supporting the grant if you have questions. 
When you apply for the grants, make sure to take your time. The first thing that will be checked over is the completeness of your grant application, and if it is not finished, your application will be thrown out. Make sure when you complete your grant application that all the information is correct and filled out completely. 
Most grants offered right now ask for information about how the grant money will be used and detailed contact information. On most grant applications, you can expect to see information about how the application will be reviewed and then rewarded, along with a list of what grantees would need to report after receiving the grant. 
Many grants also ask for certificates, documents, etc., that provide more information about your business. Be sure to read the fine print on all these grants, as each one is different. Having a business plan before applying for any grants is also advised—you'll have plenty of questions answered already, and some grants require that business plan with your application. 
Understand that some grants contain obligations. Read the fine print before you apply, so you know what you'll be expected to do if you receive the grant. Grants are also not a fast process. If you need money now, consider other options like a business loan or crowdfunding. 
You will also be expected to keep very detailed records and audits about your business and the money spent, especially if you receive grants for a specific project. Money can be taken away if that information is not provided. 
Read on to find out more about how to find these grants for your cleaning business. 
Check out this article to learn the steps in a cleaning procedure.
Where to Look?
The hardest part of the application process is simply finding the resources. 
It can also depend on what you're looking to use the money for. Some grants focus on innovation or businesses that are doing something new for their chosen field. Those typically come from the federal government at Grants.gov or through the Small Business Innovation Research grants. The U.S. Economic Development Administration also has grants available, mainly for job growth. 
The following grant websites are where you'll find the best grants for your cleaning businesses provided through the U.S.s government.
Government Grants: SAM.gov
SAM.gov is where businesses should start searching for government grants. The System for Award Management website is where businesses can register with the government, update their information, search for assistance listings, and find contractors. 
This is a federally backed, official government site, so businesses are safe from scams when searching for grants. While there are many grant opportunities, it may take time to search through all the different types. Consider filtering your search by determining which type of grant you are searching for, like a project grant or health incentive grant, or by eligibility, like a small business or minority group.
Government Grants: Grants.gov
Searching Grants.gov is also a tried-and-true method of finding government grants. Much like Sam.gov, this website is also a government-backed way of funding grants. The website is managed by the Department of Health and Human Services. It focuses entirely on providing grant opportunities to the public while making it easier for business owners and non-profits to work with the government.
Grants.gov has a similar setup to SAM.gov, with grant filters to narrow your search. You can also search by an agency on this website, so if you know where your grant request fits in, like improving your health insurance offerings, you can look through all grants supported by the Department of Health and Human Services. If your cleaning business is trying to go green, you can search through the Department of Energy.
Government Grants: The USDA Rural Business Enterprise Grant

 
While you might think a cleaning business doesn't fall under the purview of the U.S. Department of Agriculture, there are grant opportunities for you through the USDA Rural Business Enterprise Grant. The department offers loans to those who create jobs in essential services within rural communities. 
The Rural Business Enterprise Grant is only available to those in what the USDA considers rural areas. However, it is still a viable option for eligible small cleaning businesses. 
Other Grant Opportunities
If you're working to make your business a green business, you can also look for grants through the Database of State Incentives for Renewables and Efficiency. 
The U.S. Economic Development Assistance Grant program is also an option. These grants help in places of great economic need, with a focus on helping create jobs. 
Businesses that minorities, women, veterans own, and other groups also can look for specific grants. The Minority Business Development Agency is an excellent resource for minority business owners, while the Amber Grant and the Women Founders Network are explicitly geared to women-owned businesses.  
Other places to look for grants are your state and local governments. Many cities, counties, and states have grant money that they receive to give out for projects they deem worthy, and on top of that, your business is much more likely to be considered in the pool of applications. The downside to some of these grants is that many are not nearly as many as the federal grants. Finding these grants can be as simple as contacting your local government, the local Chamber of Commerce, or a local economic development corporation. 
Non-Government Grants
Another place to look is non-government grants that are backed by large businesses. Companies like FedEx have created a grant for small businesses; however, these are highly competitive; they are still grant contests where if you have an innovative idea, you can apply and be considered for a grand prize of $50,000. The National Association for the Self-Employed also provides small, monthly grants, along with college scholarship options. 
Understanding the U.S. Small Business Administration

 
Contrary to popular belief, the U.S. Small Business Administration does not administer any grants to new businesses. They have grants available for non-profits or educational organizations but do not provide any to for-profit businesses. 
They offer information about finding and applying for grants, like the Small Business Innovation Research and the Small Business Technology Transfer grants. While those may not apply to your cleaning business, the Small Business Administration will still have valuable information during your search for grant funding. 
When you're looking for grants for your cleaning business, make sure you thoroughly research any grant website or application. There are many scams out there promising free money with or without an extensive application. Almost all grants offered will not solicit you or your business, so it is most likely a scam if you receive a call, mail, or email saying you have been chosen to receive grant funding. If you think something is a scam, contact the Federal Trade Commission. 
If you're still struggling with where to start, contact your local U.S. Small Business Administration office. They will be able to push you in the right direction of finding federal and local government grants for your cleaning business. 
Frequently Asked Questions
What's the difference between a business grant and a business loan?
The difference between a business grant and a business loan is that a grant is something you do not have to pay back. On the other hand, a loan is the same as it would be for any other type of loan, like a house or car loan—you will be charged interest and required to pay it back.
What other financial options do I have to support my cleaning business?
Other financial options for your cleaning business include crowdfunding, like a Kickstarter or GoFundMe, looking for online loans, or getting a loan through your bank. Finding an investor, if you have the means to find one, is also an option.
To learn more on how to start your own cleaning business, check out my startup documents here.
Please note that the contents of this blog are for informational and entertainment purposes only and should not be construed as legal advice. Any action taken based on the information provided in this blog is solely at your own risk. Additionally, all images used in this blog are generated under the CC0 license of Creative Commons, which means they are free to use for any purpose without attribution.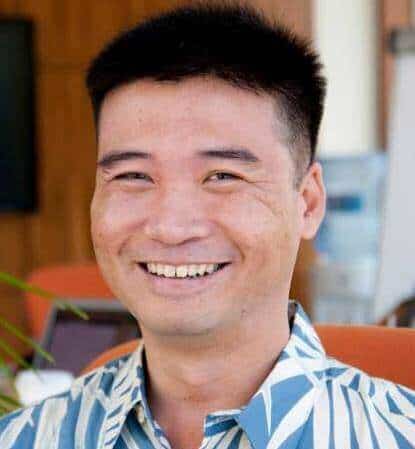 About the author. Entrepreneur and Cleaning Business Fan.
Hi! I am Shawn and I am a happy individual who happens to be an entrepreneur. I have owned several types of businesses in my life from a coffee shop to an import and export business to an online review business plus a few more and now I create online cleaning business resources for those interested in starting new ventures. It's demanding work but I love it. I do it for those passionate about their business and their goals. That's why when I meet a cleaning business owner, I see myself. I know how hard the struggle is to retain clients, find good employees and keep the business growing all while trying to stay competitive.
That's why I created Cleaning Business Boss: I want to help cleaning business owners like you build a thriving business that brings you endless joy and supports your ideal lifestyle.