Cleaning businesses provide an essential service to both people and businesses throughout the world. The two most common business models are a residential cleaning service and a commercial cleaning business when starting a cleaning service. We know that residential cleaning involves the cleaning of Holmes, apartments, condos, and mobile homes. But, what does the classification of commercial cleaning include?
Commercial cleaning is geared towards Industrial Cleaning Services. Most of the cleaning duties found in a business are classified as commercial cleaning, per Waste King. Heavy cleaning, hazardous waste cleanup, and Commercial waste cleanup are also classified as commercial cleaning.
Industrial Cleaning Services
When we hear the term industrial cleaning, we immediately think of heavy-duty cleaning. However, heavy cleaning and industrial cleaning are two completely different aspects of commercial cleaning. According to RBC Clean, Industrial cleaning involves cleaning warehouses, offices, production floors, and storage spaces. 
Industrial cleaning also includes other areas inside a commercial building. Industrial cleaning also requires you to be quite knowledgeable of the materials you are using to clean with, as well as the areas and surfaces being cleaned. Businesses such as restaurants or bars will need industrial cleaning services, as are certain regulations and specifications to which they must adhere.
A few of the duties classified as industrial cleaning include waxing and buffing floors and Industrial carpet cleaning. 
RBC Clean says that the term Industrial cleaning applies to a multitude of settings and job tasks. Industrial cleaning includes mechanical equipment and may even include shipping and receiving areas. Industrial cleaning also involves a thorough cleaning of storage areas and shelving. 
Check out this article to get some tips in starting your home cleaning business.
Cleaning Duties Found In Business
Businesses, offices, and other places of work hire commercial cleaners for a specific reason. They have cleaning needs that cannot be met with General maid services are other basic cleaning services. They need a commercial cleaner to come in and make their businesses clean for their employees and their customers because a clean work environment is also a safe work environment. A safer work environment is beneficial, but it is a necessity for employees and customers alike.
Cleaning duties found in businesses have a lot in common with cleaning duties found in residential homes. Both include sanitizing surfaces, cleaning bathrooms, sweeping, mopping, and emptying trash bins. Some of these tasks may seem mundane, but they are essential services carried out by most commercial cleaning companies.
The website Workable states that other cleaning duties found in businesses classified as commercial cleaning include stocking and supplying the designated facility, performing and documenting routine inspections, and carrying out any special requests the client may have. While the special request may be a broad term, they are usually granted my commercial cleaning services. These services, like any other business, want to make their customers happy and ensure repeat business.
Heavy Cleaning
What type of cleaning do you think is associated with heavy cleaning? While the specifics of heavy cleaning may change with the client's particular needs, the term heavy cleaning encapsulates a wide variety of cleaning tasks and duties included in the classification of a commercial cleaner. Many nooks, crannies, and areas of a business are often ignored during the cleaning process. These areas are in dire need of attention, and a commercial cleaner is a right person for the job.
Service Master says that some of the areas included in heavy cleaning are window sills and door frames and cleaning walls. Heavy-duty cleaning also includes moldings, chair rails, and baseboards. If you are in the animal business, or even if your business is pet-friendly, animal odor removal is also considered an aspect of heavy cleaning. Although it is not done frequently, heavy cleaning does fall under the duties performed by commercial cleaners.
Per cleaningbusiness.com, there are certain instances involving heavy cleaning for which certifications are required. One instance that requires a certification is hospital cleaning. To clean a hospital, you must be a Certified Health Care Environmental Services Professional (CHEAP). You may also need to be a Certified Health Care Environmental Services Technician (CHEST). The other instance of heavy cleaning is chemical spill cleanup. However, this permit is issued by the Environmental Protection Agency (EPA), as it is considered hazardous waste.
Hazardous Waste Cleanup
Hazardous waste is a scary term. What do you think of when you think of hazardous waste? The Environmental Protection Agency (EPA) defines hazardous waste as "waste with properties that make it dangerous or capable of harming human health or the environment." While hazardous waste is a rather broad term, its origins are also quite expensive. Mini businesses and products produce hazardous waste. Some, but not all, commercial cleaning services offer hazardous waste cleanup as a part of their services.
Hazardous waste cleanup is perhaps the most dangerous job task that falls under the classification of commercial cleaning. The Environmental Protection Asheboro) Agency (EPA) has mandated the safe storage, handling, and cleanup of hazardous waste under the Resource Conservation and Recovery Act (RCRA). The RCRA was enacted to help entities such as businesses to comply with environmental regulatory requirements.
Although it falls under the umbrella of commercial cleaning, hazardous waste cleanup is not a job for just anybody. The Environmental Protection Agency (EPA) requires you to have a permit to clean up hazardous waste. However, regulations and requirements differ from state to state. The EPA also states that most states' regulations and requirements are far more stringent than federal regulations.
Commercial Waste Cleanup
There is an old saying that says, "it's a dirty job, but somebody's gotta do it." This has never been more true than in commercial waste cleanup. Most places of business produce more waste than any home, condo, or apartment. Rest assured that any commercial cleaner who takes pride in their job will include commercial waste cleanup as part of regular cleaning services. 
According to Southern Waste and Recycling, commercial waste includes "the waste and trash generated by a business or company." This can be anything from paper products to glass and aluminum. Along with snubbing else, a business may disclose, food is also considered commercial waste. Commercial waste does not include industrial, residential, or agricultural waste. 
Although not considered particularly fascinating, commercial waste cleanup does indeed fall under the category and classification of commercial cleaning. Many trash cleanup services and junk removal services are offered, but most of them cater to residential clientele. Commercial cleaning services can offer commercial waste cleanup as part of their cleaning package.
As you can see, there is a wide gamut of duties covered under the umbrella classification of commercial cleaning. Commercial cleaners will clean anything from your office to your parking lot. Industrial duties performed by commercial cleaners include floor buffing, floor waxing, Industrial carpet cleaning, and even commercial or hazardous waste. Commercial cleaners may have their work cut out for them, but it also means that their customers can expect the best when they hire them.
Check out this article to learn what are the other cleaning business ideas you can try.
Frequently Asked Questions
What is the difference between commercial cleaning and domestic cleaning?
The two main categories found in the cleaning industry are commercial cleaning and domestic cleaning, otherwise known as residential cleaning. Domestic or residential cleaning usually involves cleaning Homes, apartments, condos, and mobile homes. This consists of basic and light cleaning duties such as sweeping, mopping, sanitizing surface areas, cleaning bathrooms, cleaning kitchens, and polishing would work. Commercial cleaning usually involves cleaning offices, buildings, or other places of business. Some commercial cleaning businesses may offer parking lot cleanup services or garage clean-up services as well.
Do you need to be certified to be a commercial cleaner?.
While there is no prerequisite for being certified, it certainly is helpful if you want to become a commercial cleaner. Three of the most commonly found certifications of commercial cleaners are OSHA certifications, the certified cleaning technician certificate, and the IICRC certification. Any of these certifications will serve a commercial cleaner well in a few areas. Customers will be much more likely to hire a commercial cleaning service knowing it is certified. They know that certified commercial cleaners will do a thorough, professional job. Besides, the more certifications you acquire, the higher your earning potential will be.
How often should I hire a cleaning service?
Cleaning businesses provide a valuable service to your home. This affords you more time to pursue other endeavors and enjoy your life. While the most common cleaning schedule is bi-weekly, this is always subject to change. One factor that can determine how often you will need a cleaning service is your overall cleanliness. If you are a messy person, you will need a cleaning service to come out more often than if you are a neat person. Certain things will need to be cleaned regularly, such as your bathroom, kitchen appliances, surfaces, and floors. Your budget is also a determining factor and how often you can have a cleaning service come out.
To learn more on how to start your own cleaning business, check out my startup documents here.
Please note that the contents of this blog are for informational and entertainment purposes only and should not be construed as legal advice. Any action taken based on the information provided in this blog is solely at your own risk. Additionally, all images used in this blog are generated under the CC0 license of Creative Commons, which means they are free to use for any purpose without attribution.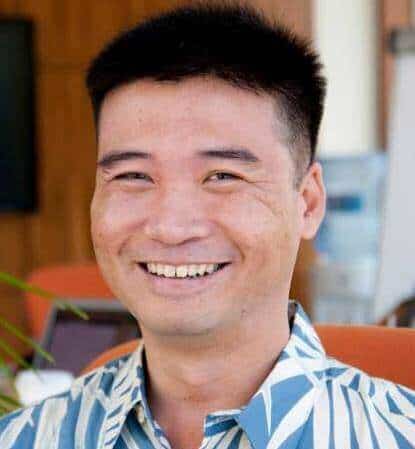 About the author. Entrepreneur and Cleaning Business Fan.
Hi! I am Shawn and I am a happy individual who happens to be an entrepreneur. I have owned several types of businesses in my life from a coffee shop to an import and export business to an online review business plus a few more and now I create online cleaning business resources for those interested in starting new ventures. It's demanding work but I love it. I do it for those passionate about their business and their goals. That's why when I meet a cleaning business owner, I see myself. I know how hard the struggle is to retain clients, find good employees and keep the business growing all while trying to stay competitive.
That's why I created Cleaning Business Boss: I want to help cleaning business owners like you build a thriving business that brings you endless joy and supports your ideal lifestyle.