Owning a business is something that many people dream of doing. According to the Babson College's team of Global Entrepreneurship Monitor (GEM), as of December 2019, there were 31 million entrepreneurs across the country. And it comes as no surprise, as being your own boss comes with a long list of advantages — ranging from flexible schedules and total control over your work life to possibly higher pays and a sense of self-fulfillment. Naturally, most entrepreneurs are compelled by tech startups, restaurants, and other sexier endeavors. Thus, a cleaning business might not seem like the obvious option when considering starting your own business. Nonetheless, even though owning a cleaning business might not be as exciting as opening a nightclub or a café, it is a reliable way of making six figures (and more).
So, is it worth it to start a cleaning business? The short answer is yes. Opening a cleaning business is a good idea for various reasons. Here the top eight reasons as to why it is worth it to start a cleaning business in the U.S.:
Cleaning businesses can be highly profitable.

The initial capital needed is considerably lower (when compared to other industries.) 

The janitorial industry is a very stable market. 

There is no previous experience or education required. 

Cleaning businesses have exceptional growth potential. 

It is a simple service offering.

Cleaning businesses call for the entry-level workforce.

It is a very diverse industry.
Below we will go over each of these reasons to decide if owning a cleaning business is the right path for you. 
Cleaning businesses can be highly profitable
Let's start by saying that cleaning businesses have proven to be very lucrative. Based on recent statistics, in 2019, janitorial services nationwide had a market size of roughly $61.2 billion — with an annual growth of 1.8%. As a result, we can estimate that the average cleaning company in the United States makes around 36K to 100K annually. 
However, you then have to consider your business's expenses. So, in reality, a cleaning company's net profits can range from 10% – 48% depending on: 
Company's size

Business structure

Location

Number of employees

Initial investment

And more
But, know that even if your cleaning business ends up on the spectrum's feebler side, most cleaning business owners benefit from a $4,600 per month (or a $55,950 a year) salary.
The initial capital needed is considerably lower (when compared to other industries)
Depending on the scope, the initial investment required for most cleaning business goes from $2,000 to $6,000. This figure includes legalities, insurance policies, equipment, supplies, labor, and marketing. 
The initial investment needed for a mobile app varies from $100,000 – $500,000. According to a survey conducted by restaurantengine.com, the median cost to open a restaurant is $275,000 or $3,046 per seat. And if you have your eye set on a sit-down coffee shop, know these typically cost between $200,000 and $375,000 to set up. 
Therefore, the initial capital needed for a cleaning company is considerably lower than other popular industries or businesses. 
Start your cleaning business from home by checking out this article to know how.
The janitorial industry is a stable market
The janitorial industry is not a "fad." It is also not an industry that depends heavily on trends. Thus, it is safe to say that it is a very stable market. 
There will always be a demand for cleaning services and professional cleaners — primarily if you specialize in retail and office cleaning. Why? Simple. Businesses need their spaces cleaned, whether it is a "good month" or they're going through a rough patch. Therefore, if you are in commercial cleaning, you will undoubtedly have a consistent demand. 
There is no previous experience or education required
One of the biggest pros of starting a cleaning business is that you do not need a college degree, specific qualifications, certificates, or countless years of experience. In other words, virtually anyone can start a cleaning business if they have the funds, determination and are willing to do the work. 
Nonetheless, if you believe you require proper training, there are many available resources online (as well as institutes and specialized schools) to prepare you for the task. Plus, there is also always the option to acquire a cleaning franchise and get comprehensive training with on-going support. 
Cleaning businesses have exceptional growth potential
As we mentioned before, the janitorial industry has an annual growth of 1.8%. That in conjunction with the fact that cleaning businesses operate in a very stable market, you can rest assured that there will always be a demand for your services. 
Consequently, there is exceptional potential for growth as you can always hire more people to help you keep up with the rising demand. Or you can offer other specialized services to reach new customers, including home organizing, carpet cleaning, pool cleaning, and more. 
It is a simple service offering
Another great thing about owning a cleaning company is that your service offering is very straightforward. Cleaning is not rocket science, so if you set plausible goals and manage your expenses and time wisely, you could be running a profitable business in no time!
Just make sure you understand who your target audience is and what services will best cater to their needs. For example, if you are planning on targeting offices or restaurants, you could offer deep cleaning services. On the other hand, if your target audience is young adults or students, you might want to focus on offering quick/standard cleaning services. 
Cleaning businesses call for the entry-level workforce
In the beginning, you probably will and could do the work alone or with the help of 1-2 people. But, as your business starts thriving, you would need to hire additional personnel to maximize time and multiply your income. 
Therefore, a huge benefit of cleaning businesses is that they only require entry-level employees. Meaning that you do not need to worry about hiring specialists as you do not need a formal education to be able to start working at a cleaning company. 
Check out this article about a cleaning business descriptions.
It is a very diverse industry
Lastly, note that the janitorial and cleaning industry is very diverse. There are many options for you to choose from, ranging from broad categories (e.g., commercial cleaning, residential cleaning) to niche markets such as hospital cleaning, green/environmentally friendly cleaning, industrial cleaning, and more. There are even some cleaning companies that offer a comprehensive set of services, such as professional dry and laundry cleaning solutions.
There you have it! Eight great reasons why starting your own cleaning services company is a good idea. And of course, they are many other reasons that may or may not apply to you. Thus, the best advice anyone can give you is to do your research! 
If you want to be a successful business owner, you have to put in the hours and roll up your sleeves. Being an entrepreneur is not easy. But, when done right, it is absolutely worth your while. So, explore your options, draw up a business plan, hire a professional to help you sort out the legal aspects of your company, and do not be afraid to fail. After all, you know what they say: you miss 100% of the shots you do not take! 
Frequently Asked Questions
Below a couple of other frequently asked questions that could be of your interest:
Do I need a business license to start my cleaning business?
The short answer is yes! By law, almost every state in the United States requires cleaning businesses to maintain a Local Business Operating License plus a few permits ranging from health and zoning to insurance and signage permits.
Moreover, depending on where you base your cleaning business, you might also need an Occupational License or a State License to be able to operate.
How long does it take for my cleaning business to become profitable?
There is no definitive answer, as many elements come into play when determining a business's success and profitability. Some of the most important things to consider include: 
The time you invest in your cleaning company

How much your initial investment was

How much money you spend on marketing, public relations, and promotions

The quality and efficiency of your service

How you set yourself apart from other companies

Your company's location and target audience
Nonetheless, according to recent data, it takes an average of 3-4 months for most cleaning businesses to become a sustainable enterprise and generate profits.
Technically speaking, starting a cleaning business from scratch is cheaper than buying an existing cleaning franchise. Why? Simple. When you start your company from scratch, you can decide on the scope of your business. Furthermore, the initial investment needed for a cleaning business ranges between $2,000 and $6,000. On the other hand, a franchise can cost anything between $5,000 and $30,000 depending on the brand.
To learn more on how to start your own cleaning business, check out my startup documents here.
Please note that the contents of this blog are for informational and entertainment purposes only and should not be construed as legal advice. Any action taken based on the information provided in this blog is solely at your own risk. Additionally, all images used in this blog are generated under the CC0 license of Creative Commons, which means they are free to use for any purpose without attribution.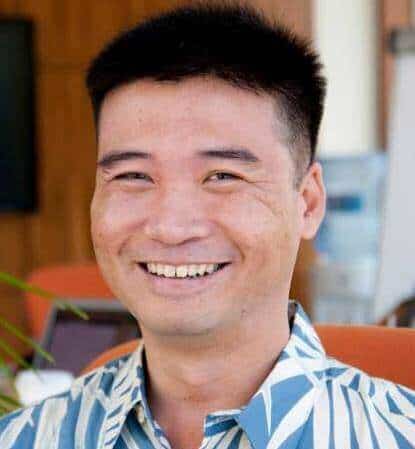 About the author. Entrepreneur and Cleaning Business Fan.
Hi! I am Shawn and I am a happy individual who happens to be an entrepreneur. I have owned several types of businesses in my life from a coffee shop to an import and export business to an online review business plus a few more and now I create online cleaning business resources for those interested in starting new ventures. It's demanding work but I love it. I do it for those passionate about their business and their goals. That's why when I meet a cleaning business owner, I see myself. I know how hard the struggle is to retain clients, find good employees and keep the business growing all while trying to stay competitive.
That's why I created Cleaning Business Boss: I want to help cleaning business owners like you build a thriving business that brings you endless joy and supports your ideal lifestyle.