Now that you are ready to begin the journey of your cleaning business, it is now time to learn how to grow your business. According to the SBA, fifty percent of businesses fail in their first five years. With that in mind, here are a few steps that can help you to grow your cleaning business fast.
There are five steps to grow your cleaning business fast:
Write a Business Plan.
Build a Referral Network.
Canvas your Community.
Level up your Digital Marketing.
Embrace Technology.
In the following paragraphs, you will learn more about these five steps and how they will help your cleaning business grow.
Write a Business Plan
A business plan is an essential tool for your cleaning business.  A business plan is a road map of what your business consists of, where you want your business to be, and how you will get your business to that point.
Your business plan should be very detailed and give an outline of your business structure.  This business plan should explain if your business will be for residential cleaning, commercial cleaning, or both.
Once you have described what type of cleaning business you will conduct, you will then need to go into details of what services your business will provide for your clients. The services you provide for your clients will determine your target audience.
Marketing is very important to the growth of any business.  A marketing strategy will need to be put into place and specified in your business plan.  What will be your form of marketing? Are you tech savvy and able to use technology on a regular basis?  What will your ad campaign look like?
Financial documents should also be included in your business plan.  What are your profits and losses?  Can you see the growth your cleaning business has made?  Investors, if you have them, love to see financial documents to help them decide whether or not they will invest in your business.
Additional items you should include in your business plan are the mission statement, employee information, location of the business, and your company's leadership team.
Here's another article to help you market your cleaning product. Check out the article.
Build a Referral Network
A referral network is one of the fastest ways to grow your cleaning business.  This is where you get into new networks.  This is usually done by offering current or new clients some sort of reward or discount when you receive referrals.
To build your cleaning business quickly, it is recommended that you talk with property managers, real estate agents, local landlords, moving companies, and home builders.  There will always be a rental property needed to be prepped and cleaned prior to renting the property.  Real estate agents may be looking for someone to professionally clean a house for an open house.
Canvas Your Community
Get out in the community and get to know the area.  When you go to the local coffee shop for your morning cup of coffee, get to know the barista and observe who is in the coffee shop.  Learn faces and be sure to make conversation with people you see regularly.
Be a part of community meetings and events.  You should not only show up to these meetings and events, but you should also socialize with people and get to know them.  If you are unsure when and where community events are being held, you can always go to the chambers of commerce, go to the city hall, or look on the city's website for local business events.  Learn what field of work they do, hand out business cards, and find a benefit for each person you talk to. Host an event or grand opening.  Let them know your brand and what services you will provide.
When you are out running errands, whether they are personal or business-related, hand out your business cards or flyers.  Be sure to cross-market and leave your flyers, promos, and business cards all around town.  People are always out and about, so leaving these things all around town will only plant the seed for those who look at your materials.  They may even decide to pass your flyers  on to their family, friends, and coworkers if they are not in need of your services.
Level up your Digital Marketing
Digital marketing is the new way of sending out posters and ad campaigns.  Digital marketing is taking over the world.  This is due to the amount of time that people spend online, on social media, and on apps on their devices. It also gives you the ability to reach a large number of people at once.  With a wide variety of platforms in which you can advertise your cleaning business, there has never been a better opportunity to reach these people.
Social media platforms, such as FaceBook, Twitter, Instagram, LinkedIn, as well as your website is the new way of how businesses are being advertised to the world.  In the last five years, social media users have increased by 92.76%.  Social media is the fastest way to promote a business.  Ad campaigns can be placed on FaceBook and Instagram, so creating an eye-catching ad will be beneficial for social media.  Just be sure to keep your private accounts separate from your business accounts, and remember that you are a reflection of your business. Act professionally at all times.
Social media has made digital marketing very easy due to FaceBook, Twitter, and Instagram allowing you to create business pages for your business.  Clients are able to leave comments about your business as well on your business pages. The ads you place on social media platforms allow users to be directed to your social media business page or website.  Remember that the comments left on your social media accounts should be taken seriously, because they represent an opportunity for you to improve your business.
LinkedIn allows you to post about your business, just like you would on FaceBook.  However, LinkedIn is all business-related.  You are able to market your business, post employment opportunities, and review profiles of those individuals who are seeking employment as well as your services.  Because of the different types of people who use LinkedIn, you can grow your cleaning business faster due to a wider range of clientele.
Check out this article to learn how to get cleaning contracts with offices.
Embrace Technology
Technology is changing everyday, and it is very important that as technology changes, you change with it.  Technology is used everyday in every business in some way, like if you are doing something as simple as making a sale or doing inventory,  you are using technology. Learn to use it to your advantage to grow your business.
You can do so much with technology.  Even though smartphones are basically a handheld computer, you will still need to be tech savvy and able to have basic computer knowledge. Smartphones are taking over the world and are great for many things, but there are still a few operating systems and programs that are not compatible with smartphones.
There are applications that can be installed on your phone that can help you run your business successfully.  For example, if you are planning to use quickbooks for bookkeeping and payroll, you can download the quickbooks application to your phone and be able to handle business via phone. When it is time for you to order your cleaning supplies, you will need to use your computer, tablet, or phone to process your order.
In addition, printers are now bluetooth and wifi capable.  Meaning, not only can you bluetooth your phone or laptop to your printer, but there are less wires around the business.  It makes it more portable for you to successfully operate your business from your vehicle. As you can see, technology plays a huge role in your business.
Summary
With the proper planning, you can grow your cleaning business fast.  There is not one of these five steps that is more important than the other.  In actuality, they all work together to help you build a successful business.  Just to recap, the five steps are to write a business plan, build a referral network, canvas your community, level up your digital marketing, and embrace technology.
Just an FYI, be careful in your success in building your cleaning business. You do not want all your hard work to go to waste. Keep these five reasons why cleaning businesses fail to help you remember what not to do in your business. The five reasons why cleaning businesses fail are due to bad management, untrustworthy employees, no business plan, poor customer service, and poor marketing.
Frequently Asked Questions 
How profitable is a cleaning business?
Cleaning businesses are very profitable.  There is a 30% profit margin.  However, in terms of money, you can make anywhere from $30,000 to $100,000 a year.  This is dependent on how new or old your business is as well as how many clients and employees you retain.
What do you need to start a cleaning business?
To start a cleaning business, you will need a few things to help you successfully open up shop.  You will need a location, business licenses and permits, supplies, and equipment.
To learn more on how to start your own cleaning business, check out my startup documents here.
Please note that the contents of this blog are for informational and entertainment purposes only and should not be construed as legal advice. Any action taken based on the information provided in this blog is solely at your own risk. Additionally, all images used in this blog are generated under the CC0 license of Creative Commons, which means they are free to use for any purpose without attribution.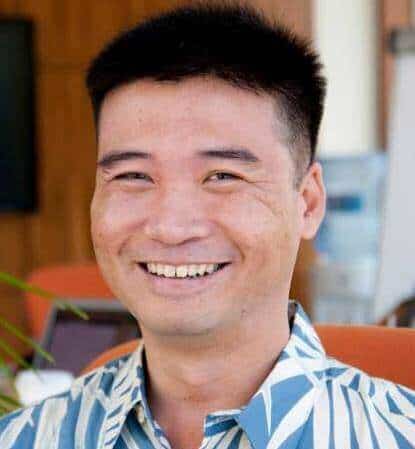 About the author. Entrepreneur and Cleaning Business Fan.
Hi! I am Shawn and I am a happy individual who happens to be an entrepreneur. I have owned several types of businesses in my life from a coffee shop to an import and export business to an online review business plus a few more and now I create online cleaning business resources for those interested in starting new ventures. It's demanding work but I love it. I do it for those passionate about their business and their goals. That's why when I meet a cleaning business owner, I see myself. I know how hard the struggle is to retain clients, find good employees and keep the business growing all while trying to stay competitive.
That's why I created Cleaning Business Boss: I want to help cleaning business owners like you build a thriving business that brings you endless joy and supports your ideal lifestyle.