Starting a cleaning business can be a lucrative venture with the right tools and strategies in place. One of the fundamental aspects of running a successful cleaning business is having the right cleaning supplies at your disposal. In this article, we will explore a list of essential cleaning supplies that will help you get your cleaning business off the ground. 
Cleaning supplies to start a cleaning business includes essential items like cleaning solutions, microfiber cloths, vacuums, organizational tools, protective gear, floor cleaning equipment, window cleaning tools, and waste management supplies. Equip yourself with these tools for efficient and effective cleaning operations.
Cleaning Solutions and Chemicals
Cleaning solutions and chemicals play a crucial role in the success of any cleaning business. They are the backbone of the cleaning process, ensuring thorough and effective sanitation. When starting your cleaning business, it is essential to invest in a range of cleaning solutions suitable for different surfaces and purposes.
All-purpose cleaners are versatile and can be used on various surfaces, providing a convenient option for general cleaning tasks. Disinfectants are crucial for maintaining a clean and hygienic environment, especially in high-touch areas. Glass cleaners are specifically formulated to leave a streak-free shine on glass surfaces, such as windows and mirrors.
Floor cleaners are essential for different flooring types, such as tile, hardwood, or laminate. They are designed to remove dirt, grime, and stains without causing damage. Bathroom cleaners are formulated to tackle soap scum, hard water deposits, and bacteria in restroom areas, ensuring a sanitary and fresh space.
When selecting cleaning solutions, prioritize safety, environmental friendliness, and commercial approval. Look for products that are non-toxic, biodegradable, and eco-friendly. Ensure they comply with regulations and standards for commercial use.
Understanding the specific needs of your clients is crucial for selecting the most appropriate cleaning solutions. Different environments, such as offices, healthcare facilities, or residential spaces, may require specialized cleaners tailored to their unique requirements. By offering a wide range of cleaning solutions, you can provide comprehensive services and meet the diverse needs of your clients.
Microfiber Cleaning Cloths and Mops
Microfiber cleaning cloths and mops are indispensable tools for efficient and effective cleaning. These synthetic fiber materials have revolutionized the cleaning industry due to their superior cleaning capabilities.
Microfiber cloths are designed to attract and trap dirt, dust, and bacteria effectively. The microscopic fibers in the cloth create a high-density cleaning surface that captures particles, rather than pushing them around. This ensures a thorough and streak-free clean on various surfaces, including countertops, appliances, and furniture. Unlike traditional cleaning cloths, microfiber cloths can be washed and reused, making them cost-effective and environmentally friendly.
Microfiber mops are highly absorbent and excel at picking up and retaining liquid and dirt. They are ideal for cleaning different floor surfaces, such as tile, hardwood, laminate, or vinyl. The mop heads are designed to glide smoothly, making it easy to maneuver around furniture and reach into corners. Microfiber mops are gentle enough to avoid scratching delicate surfaces while providing the power to tackle tough stains and spills.
By incorporating microfiber cleaning cloths and mops into your cleaning business, you ensure a higher level of cleanliness and efficiency. The ability to capture more dirt and bacteria improves the overall quality of your cleaning services. Additionally, the reusability of microfiber materials reduces waste and contributes to a greener approach.
Investing in high-quality microfiber cleaning cloths and mops will ultimately save you money in the long run. Their durability and effectiveness will enhance your cleaning processes, impress clients with exceptional results, and contribute to the reputation and success of your cleaning business.
Vacuum Cleaners
Investing in high-quality vacuum cleaners is vital for the success of your cleaning business. A reliable vacuum cleaner will ensure efficient and thorough cleaning of various surfaces. When selecting vacuum cleaners, consider durability, efficiency, and versatile attachments.
Look for vacuum models that are built to withstand frequent use and offer a long lifespan. High-quality materials and construction will ensure that your investment lasts, reducing the need for frequent replacements. Additionally, opt for vacuum cleaners with powerful suction capabilities to effectively remove dirt, debris, and allergens from carpets, rugs, and other surfaces.
HEPA filters are a valuable feature to consider. These filters trap and capture fine particles, improving indoor air quality by reducing airborne allergens and pollutants. This is particularly important for clients with allergies or sensitivities. Noise reduction technology is another desirable feature, as it minimizes disruptions and allows for cleaning during business hours without disturbing occupants.
Consider the size and scale of your cleaning operations when choosing between upright and backpack vacuum cleaners. Upright vacuums are well-suited for larger spaces, as they provide wide cleaning paths and efficient coverage. On the other hand, backpack vacuums offer greater mobility and flexibility, making them ideal for maneuvering in confined or hard-to-reach areas.
Investing in high-quality vacuum cleaners will ultimately enhance your cleaning services, improve client satisfaction, and increase efficiency. Remember to properly maintain and regularly clean your vacuum cleaners to ensure optimal performance and longevity.
Check out this article to know the role of insurance in starting your cleaning business.
Cleaning Caddies and Organizational Tools
To streamline your cleaning processes and boost productivity, consider using cleaning caddies and organizational tools. Cleaning caddies are portable containers that hold your essential cleaning supplies, allowing you to move efficiently between tasks and areas.
Look for cleaning caddies with compartments and dividers to keep your supplies organized and easily accessible. This will save you valuable time searching for specific items during cleaning jobs. Arrange your cleaning solutions, microfiber cloths, gloves, and other tools in designated sections to maintain order and efficiency.
In addition to cleaning caddies, invest in organizational tools such as shelving units, bins, and racks to keep your cleaning supplies neatly arranged in a dedicated storage area. This will not only create a professional and tidy impression but also save you time and effort in locating and restocking supplies.
By having a well-organized system in place, you can maximize your efficiency during cleaning tasks. You'll be able to quickly access the necessary supplies, streamline your workflow, and complete jobs more effectively. Furthermore, organized storage and easy visibility of your inventory will enable you to monitor and restock items in a timely manner, avoiding any unnecessary delays or shortages.
Cleaning caddies and organizational tools contribute to a professional and efficient cleaning operation. They enhance your productivity, create a positive impression on clients, and contribute to the overall success of your cleaning business.
Protective Gear
Safety should be a top priority in your cleaning business. Ensuring the safety of yourself and your employees is crucial for maintaining a healthy work environment. It is essential to have the necessary protective gear to carry out cleaning tasks safely.
Gloves are a fundamental protective item, protecting hands from potential hazards, chemicals, and irritants. Safety glasses or goggles provide eye protection from debris, splashes, or harmful cleaning agents. Face masks, especially in the presence of dust, fumes, or strong odors, help prevent inhalation of airborne particles. Aprons or protective clothing shield against spills, stains, and potential contact with hazardous materials.
Depending on the nature of your work, additional protective gear may be necessary. Knee pads provide comfort and protection for tasks that require prolonged kneeling, such as scrubbing floors or working at low levels. Slip-resistant footwear is essential for maintaining stability and reducing the risk of slips or falls, particularly when working with wet or slippery surfaces.
By prioritizing the well-being of your team through the provision of proper protective gear, you create a safer work environment and reduce the risk of accidents or injuries. Regularly inspect and maintain protective gear to ensure its effectiveness and replace items as needed.
Floor Cleaning Equipment
Investing in specialized floor cleaning equipment is vital for maintaining pristine floors and achieving high-quality cleaning results. The right equipment will save you time and effort while ensuring efficient and effective cleaning on different floor surfaces.
Floor scrubbers, polishers, and buffers are essential tools for tackling various types of floors, such as tile, hardwood, laminate, or vinyl. Floor scrubbers use brushes or pads to agitate and remove dirt, grime, and stains from the floor surface. They are particularly useful for larger areas or high-traffic zones. Polishers and buffers, on the other hand, are designed to restore shine and enhance the appearance of floors. They work by gently polishing the surface and spreading cleaning agents or polish evenly.
When selecting floor cleaning equipment, consider ease of use, maneuverability, and adjustable settings to accommodate different floor types and conditions. Opt for machines with ergonomic features and user-friendly controls. Look for adjustable brush pressure, speed settings, and compatibility with various cleaning solutions to achieve optimal results.
Regular maintenance and cleaning of floor cleaning equipment are essential to ensure their longevity and optimal performance. Follow manufacturer guidelines for maintenance routines, such as brush or pad replacement, cleaning filters, and lubrication.
Investing in specialized floor cleaning equipment will not only enhance the quality of your cleaning services but also increase efficiency and customer satisfaction. It allows you to tackle different floor surfaces with ease and achieve professional-level results.
Window Cleaning Tools
Window cleaning is a specialized service that requires specific tools to achieve excellent results. To excel in this area, it's crucial to invest in the right window cleaning tools. Opt for a sturdy and extendable window cleaning pole that allows you to reach high or difficult-to-access windows. Attachments such as squeegees, microfiber scrubbers, and window cleaning solutions are essential for effective window cleaning.
Squeegees remove water and cleaning solutions from the glass surface, leaving it streak-free and clear. Microfiber scrubbers help agitate and remove dirt and grime, ensuring a thorough clean. Window cleaning solutions are formulated to provide streak-free shine and to dissolve stubborn residue.
A quality window scraper is invaluable for removing tough debris or paint residue from windows. Proper training and technique are essential for achieving streak-free and sparkling windows. Ensure your team is well-versed in the proper use of window cleaning tools and techniques to deliver exceptional results to your clients.
Trash and Waste Management Supplies
As a cleaning business, you will frequently encounter trash and waste disposal tasks. To effectively manage waste, it's important to have the right supplies on hand. Equip yourself with durable trash bins and liners in various sizes to accommodate different waste volumes. Choose bins that are easy to clean and have secure lids to contain odors and prevent pests.
In addition to regular waste management, prioritize recycling practices by stocking up on recycling bins and bags. This supports environmentally friendly practices and demonstrates your commitment to sustainability. Separate bins or designated areas for different types of recyclable materials make sorting and disposal easier.
Ensure you have the appropriate tools for waste management tasks. Heavy-duty gloves protect hands when handling waste and provide a barrier against potential hazards. Trash pickers or grabbers enable safe and hygienic waste collection without direct contact. For hazardous waste, such as medical or chemical waste, invest in biohazard bags that meet safety standards and regulations.
By equipping yourself with the necessary trash and waste management supplies, you can efficiently handle waste disposal tasks, maintain cleanliness, and support environmentally conscious practices.
Check out this article to know the essential supplies of your commercial cleaning business.
Summary
Building a successful cleaning business relies heavily on having the right cleaning supplies. By investing in high-quality cleaning solutions, microfiber cloths and mops, vacuum cleaners, organizational tools, protective gear, floor cleaning equipment, window cleaning tools, and waste management supplies, you'll be well-prepared to deliver exceptional cleaning services.
Remember, understanding the specific needs of your clients, maintaining proper maintenance routines, and keeping up with industry trends will further contribute to your business's success. With the right tools in hand, your cleaning business will be ready to shine in the competitive market.
Frequently Asked Questions
What tools do I need for window cleaning services?
Window cleaning tools include extendable poles, squeegees, microfiber scrubbers, window cleaning solutions, window scrapers, and proper training for streak-free and sparkling windows.
How can I manage trash and waste effectively?
Use durable trash bins and liners in various sizes. Have recycling bins and bags available for environmentally friendly practices. Equip yourself with heavy-duty gloves, trash pickers, and biohazard bags for hazardous waste.
Can I use household cleaning supplies for my cleaning business?
While some household cleaning supplies may be suitable, it is advisable to invest in commercial-grade cleaning solutions and equipment for better performance and efficiency.
To learn more on how to start your own cleaning business, check out my startup documents here.
Please note that the contents of this blog are for informational and entertainment purposes only and should not be construed as legal advice. Any action taken based on the information provided in this blog is solely at your own risk. Additionally, all images used in this blog are generated under the CC0 license of Creative Commons, which means they are free to use for any purpose without attribution.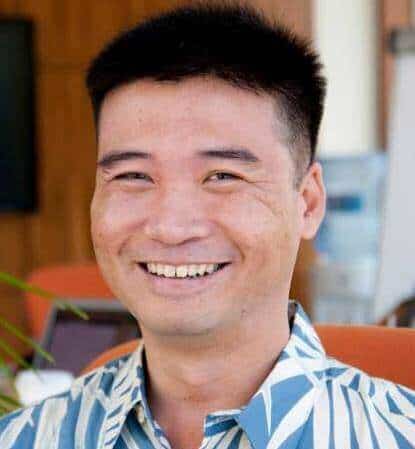 About the author. Entrepreneur and Cleaning Business Fan.
Hi! I am Shawn and I am a happy individual who happens to be an entrepreneur. I have owned several types of businesses in my life from a coffee shop to an import and export business to an online review business plus a few more and now I create online cleaning business resources for those interested in starting new ventures. It's demanding work but I love it. I do it for those passionate about their business and their goals. That's why when I meet a cleaning business owner, I see myself. I know how hard the struggle is to retain clients, find good employees and keep the business growing all while trying to stay competitive.
That's why I created Cleaning Business Boss: I want to help cleaning business owners like you build a thriving business that brings you endless joy and supports your ideal lifestyle.