Starting a cleaning business can be a rewarding venture, offering the opportunity to be your own boss and provide valuable services to clients. While having limited or no initial capital might seem like a roadblock, it doesn't have to be. 
Start a cleaning business with no money by leveraging your network for free testimonials, bartering services, bootstrapping equipment, maximizing your online presence, and providing exceptional customer service. Seek partnerships, develop a strong work ethic, and expand your skillset to stay competitive.
Define Your Niche and Services
Defining your niche is a critical step in starting a cleaning business with no money. By identifying a specific market segment, you can position yourself as an expert and differentiate your services from competitors. Residential cleaning, for example, focuses on cleaning homes and apartments, while commercial office cleaning targets businesses and professional spaces.
Alternatively, you can consider niche markets that cater to specific needs or preferences. Eco-friendly cleaning has gained popularity due to the growing demand for sustainable practices. Specializing in this area can attract environmentally conscious clients. Post-construction cleanup is another niche that involves thorough cleaning after construction or renovation projects.
By focusing on a niche, you can tailor your services to meet the unique requirements of your target audience. This targeted approach enhances your marketing efforts and allows you to provide specialized solutions, setting you apart in a crowded cleaning market. Remember, selecting a niche should align with your interests, expertise, and local market demands to maximize your chances of success.
Check out this article to learn how to start your cleaning company.
Leverage Existing Resources
Starting a cleaning business with no money requires resourcefulness, and leveraging your existing network is a valuable strategy. Begin by reaching out to your personal connections, including friends, family, and acquaintances, to identify potential clients who may require cleaning services. Inform them about your new venture and offer free or discounted cleanings as a way to showcase your skills and build a portfolio.
By providing free or discounted services to people within your network, you have the opportunity to gain valuable testimonials and references. Positive feedback and recommendations from satisfied clients can greatly contribute to establishing credibility for your business, especially in the early stages. Word-of-mouth referrals can be powerful in attracting new clients and expanding your customer base.
Encourage your network to share information about your cleaning services with their own contacts. This can help you reach a wider audience and generate more leads. Networking events, community gatherings, and online platforms can also be utilized to connect with potential clients and spread the word about your business.
Remember, the goal is to gain initial traction and create a positive reputation through these early clients. As you build your credibility and generate revenue, you can reinvest in your business and expand your marketing efforts to reach a broader customer base.
Bootstrap Your Equipment and Supplies
Starting a cleaning business with no money requires creative thinking when it comes to acquiring cleaning equipment and supplies. Instead of making costly upfront purchases, consider alternative options to minimize your expenses.
One approach is to borrow essential tools from friends or family members who may have spare equipment. Reach out to them and explain your business venture, emphasizing that you would greatly appreciate their support. Borrowing equipment temporarily can help you get started without incurring significant costs.
Another option is to explore partnerships with other cleaning businesses. Reach out to local cleaning companies and propose resource-sharing arrangements. For example, you could collaborate with them to share equipment or split the costs of purchasing supplies. Such partnerships can help reduce individual financial burdens and foster a cooperative environment within the industry.
As your cleaning business starts generating revenue, you can gradually invest in your own equipment. Set aside a portion of your earnings specifically for purchasing essential tools and supplies. By reinvesting in your business, you can gradually build your own inventory and become more self-sufficient over time.
Barter or Trade Services
Bartering can be an excellent strategy for starting a cleaning business with no money. By offering your cleaning services in exchange for goods or services that you need, you can create mutually beneficial arrangements with local businesses.
Approach businesses in your community and propose bartering trades based on their needs and your own requirements. For example, you could offer to clean a restaurant in exchange for gift cards that can be used to purchase cleaning supplies or advertise your business. This benefits both parties involved, as the restaurant receives cleaning services without direct monetary payment, while you obtain valuable resources to support your business.
Consider reaching out to various establishments such as offices, retail stores, or even residential complexes. Determine their specific needs, such as cleaning services, maintenance work, or administrative tasks, and find common ground for bartering. Be clear about the scope of your services and negotiate a fair trade that benefits both parties equally.
Bartering not only helps you acquire necessary resources without spending money but also expands your network and builds relationships with other local businesses. These connections can lead to future collaborations, referrals, and opportunities for growth.
Maximize Online Presence
In the digital age, establishing a strong online presence is crucial for the success of your cleaning business. Leverage various online platforms to increase your visibility and engage with potential customers.
First, create accounts on relevant social media platforms such as Facebook, Instagram, and Twitter. Share engaging content related to your cleaning services, including before-and-after cleaning pictures, cleaning tips, and client testimonials. Actively interact with your followers, respond to comments and messages promptly, and foster a sense of community.
Consider creating a professional website that showcases your services, contact information, and testimonials. Optimize your website with relevant keywords to improve its search engine visibility. Include a contact form to make it easy for potential clients to reach out to you.
Optimize your online presence by listing your business on local directories and review platforms such as Google My Business, Yelp, and Angie's List. Encourage satisfied clients to leave positive reviews and ratings, as these testimonials can significantly influence the decision-making process of potential customers.
Engage with your online audience by regularly posting informative and engaging content, running contests or promotions, and actively requesting referrals and recommendations. Leverage social media advertising to reach a wider audience and target specific demographics relevant to your cleaning services.
Focus on Low-Cost Marketing Strategies
When starting a cleaning business with no money, traditional advertising methods might be out of reach. However, there are numerous low-cost marketing strategies that can help you promote your services effectively.
Printed flyers can be a cost-effective way to reach your target audience. Design eye-catching flyers highlighting your cleaning services and distribute them in targeted areas such as residential neighborhoods or local community centers. Seek permission to leave them in local businesses that allow it.
Collaborating with complementary businesses can provide mutual benefits through cross-promotion. Identify businesses that align with your target audience, such as real estate agencies or interior design companies. Explore opportunities to promote each other's services through referrals or joint marketing efforts.
Offering referral incentives to your existing clients is another effective strategy. Encourage satisfied customers to refer your services to their friends, family, or colleagues by providing discounts, free add-on services, or other incentives.
Online platforms can also play a significant role in your low-cost marketing efforts. Engage with local community forums, neighborhood groups, and online classifieds to raise awareness of your services. Participate in discussions, share valuable cleaning tips, and respond to inquiries to establish yourself as an expert in the field.
Emphasize Exceptional Customer Service
Exceptional customer service is a powerful tool for building and growing your cleaning business, particularly when you have limited financial resources. By prioritizing customer satisfaction, you can cultivate long-lasting relationships and foster a positive reputation in the industry.
To provide exceptional customer service, focus on exceeding client expectations. Go the extra mile by delivering thorough and meticulous cleanings. Pay attention to details, ensuring that every nook and cranny is addressed. Consistently meet or exceed agreed-upon deadlines to demonstrate reliability and professionalism.
Promptly addressing any concerns or issues that arise is essential. Actively listen to your clients, be responsive to their feedback, and resolve any problems swiftly and effectively. This shows that you value their satisfaction and are committed to providing the best possible service.
Satisfied customers are more likely to become repeat clients and advocates for your business. They may refer your services to their friends, family, or colleagues, generating valuable word-of-mouth marketing. Encourage referrals by implementing a referral program, offering incentives to clients who recommend your services.
Request honest feedback from your clients to continuously improve your services. Actively seek reviews and testimonials that you can showcase on your website and social media platforms. Positive testimonials can significantly influence potential customers' decision-making process.
Seek Collaborations and Partnerships
Collaborations and partnerships with complementary businesses can be a valuable strategy for growing your cleaning business without upfront costs. By establishing connections with real estate agents, property management companies, or event planners, you can tap into their network and gain access to potential clients.
Real estate agents often work with clients who require cleaning services, especially during property showings or move-in/move-out processes. Approach local real estate agents and offer your services as a reliable cleaning resource for their clients. Provide them with your contact information, business cards, and any promotional materials you have. Consider offering a referral fee or commission for any successful leads they provide, creating an incentive for them to recommend your services.
Property management companies oversee the maintenance of various properties, including residential complexes and commercial spaces. Building relationships with property managers can lead to recurring cleaning contracts. Reach out to local property management companies, present your services, and highlight how your cleaning expertise can benefit their tenants and property owners.
Event planners often require thorough cleaning before and after events. Collaborate with event planning companies or individuals to offer your cleaning services as part of their event package. Emphasize the importance of a clean and presentable venue and how you can contribute to their clients' satisfaction.
Establishing collaborations and partnerships with businesses in related industries can expand your client base and provide a consistent stream of referrals. Building strong relationships with these partners and delivering exceptional service will encourage repeat collaborations and a mutually beneficial working environment.
Develop a Strong Work Ethic and Professionalism
Developing a strong work ethic and maintaining professionalism are essential for success in the cleaning business. These qualities not only contribute to client satisfaction but also help build a positive reputation that can lead to more business opportunities.
Punctuality is key. Arriving on time for scheduled cleanings shows respect for your clients' time and demonstrates your reliability. Consistently meeting deadlines and delivering services promptly will build trust and confidence in your work.
Reliability goes hand in hand with punctuality. Your clients should have confidence that they can depend on you to consistently provide quality cleaning services. Consistency and reliability create a sense of professionalism and reliability that clients seek in a cleaning service provider.
Attention to detail is crucial in the cleaning industry. Clients expect a thorough and meticulous approach to cleaning their spaces. Going above and beyond to ensure every corner is spotless and no detail is overlooked will leave a lasting impression on clients.
Word-of-mouth recommendations are invaluable in building a solid reputation. Satisfied clients who have experienced your exceptional work ethic and professionalism are more likely to recommend your services to others. Encourage satisfied clients to leave reviews and testimonials, which can further enhance your credibility and attract new customers.
Here's another article to help you start your cleaning service business.
Expand Your Skillset and Knowledge
Continuous learning and skill development are crucial for staying competitive and providing a higher level of service in the cleaning industry. Fortunately, there are numerous free or low-cost educational resources available online that you can take advantage of.
Start by seeking out tutorials, blogs, and videos that offer insights into various cleaning techniques. Learn about best practices for different surfaces, effective stain removal methods, and efficient cleaning strategies. This knowledge will not only improve the quality of your cleaning but also enable you to tackle a wider range of cleaning challenges.
Familiarize yourself with safety protocols and guidelines to protect yourself, your clients, and the environment. Stay updated on the latest industry standards and regulations related to cleaning products, equipment, and procedures.
Expanding your knowledge beyond cleaning techniques is also important. Explore resources on effective business management, customer service, marketing, and financial planning. These skills will help you operate and grow your cleaning business successfully.
Engage with industry forums and online communities where you can connect with fellow cleaning professionals, exchange tips and advice, and stay informed about industry trends and innovations. Participate in discussions, ask questions, and share your own experiences to foster continuous learning.
Summary
Starting a cleaning business with no money is a challenging endeavor, but with determination, resourcefulness, and strategic planning, it is possible to turn your aspirations into a thriving business. By defining your niche, leveraging existing resources, maximizing your online presence, and prioritizing exceptional customer service, you can build a strong foundation for your cleaning business.
Remember, success will require hard work, dedication, and a commitment to continuous improvement. Embrace the opportunities, overcome the obstacles, and watch your cleaning business flourish.
Frequently Asked Questions
Is it possible to start a cleaning business with no money?
Yes, it is possible to start a cleaning business with no money by leveraging existing resources and implementing creative strategies.
How can I acquire cleaning equipment without money?
Borrow equipment from friends or family, partner with other cleaning businesses to share resources, or gradually invest in equipment as you generate revenue.
Can I offer free cleaning to build my business?
Yes, offering free or discounted cleanings to friends, family, or acquaintances can help you gain testimonials and references, building credibility for your business.
To learn more on how to start your own cleaning business, check out my startup documents here.
Please note that the contents of this blog are for informational and entertainment purposes only and should not be construed as legal advice. Any action taken based on the information provided in this blog is solely at your own risk. Additionally, all images used in this blog are generated under the CC0 license of Creative Commons, which means they are free to use for any purpose without attribution.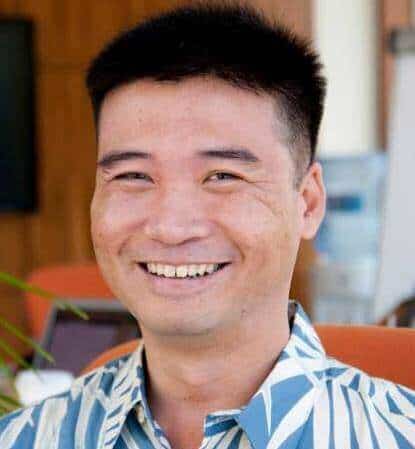 About the author. Entrepreneur and Cleaning Business Fan.
Hi! I am Shawn and I am a happy individual who happens to be an entrepreneur. I have owned several types of businesses in my life from a coffee shop to an import and export business to an online review business plus a few more and now I create online cleaning business resources for those interested in starting new ventures. It's demanding work but I love it. I do it for those passionate about their business and their goals. That's why when I meet a cleaning business owner, I see myself. I know how hard the struggle is to retain clients, find good employees and keep the business growing all while trying to stay competitive.
That's why I created Cleaning Business Boss: I want to help cleaning business owners like you build a thriving business that brings you endless joy and supports your ideal lifestyle.