Like every other business, your new cleaning business deserves a slogan and motto to make it stand out amongst the competition. The slogan and motto of a business have more importance than you might assume. So, rather than just tossing one in, it is better to go without it, unless you can come up with something creative.
The slogan and motto for your cleaning business must be short and precise. It must send a motivating message to your target customers. So, you have to put enough time and effort to strategize and come up with a powerful slogan. A weak slogan is bad for your business, and it can be counterproductive. So you'd be better off just going on with your business until you get a good one.
But, if you've been having problems coming up with a slogan, you're in the right place. I will teach you how to come up with the best slogan and motto for your business in seven easy steps.
Slogan and Motto
First, I must explain what a slogan and motto are and the work they will do for your business identity. You will also learn the difference between a motto and a slogan. Most people tend to confuse these two because they perform a similar function.
Motto
A motto is classified as a maxim, which is a brief statement or phrase expressing a fundamental moral principle or rule. In this case, the motto is a phrase usually used for summarizing, in a formal way, the broad intent or motivation of a business. A motto is always short and easy to remember.
Some examples of mottos are listed below.
Citius – Altius – Fortius (Faster, Higher, Stronger)— Olympic

Tomorrow is another day.

Thought the harder, heart the keener — University of Essex
Learn what you can do to set your cleaning business apart from the competition by checking out this article here.
Slogan
A slogan is a punchy short text which is an integral part of your brand image. An elegant slogan is both a powerful and elaborate way to show your potential customers why they should do business with you.
A brand slogan is a simple phrase that sums up the meaning of the company or services it renders in a concise manner. A good slogan will trigger certain emotions and feelings related to your brand. However, slogans are more than just a marketing tool. Ageless slogans can remain an integral component of society.
Common examples of slogans are listed below:
Nike— just do it

McDonald's — I'm loving it

CocaCola — Taste the feeling
Typically, there are five or fewer words to a slogan, while a motto requires more words. While a slogan reflects the benefits of your brand, a motto describes the quality of your service. They both send a strong and compelling message without being too complex. Metaphors and alliterations are common tools that are used to attach nuance and sense to slogans.
Know that a powerful motto and slogan are your opportunity to differentiate yourself from the competition. We see and hear hundreds of sales promotions every day, and it's not easy to stand out. You've got to work hard to get noticed.
Seven easy steps to take when creating a slogan and motto for your cleaning business
You already understand the purpose of a slogan and motto for your cleaning business. The next question should be "How do I create the perfect motto and slogan?"
I'll show you how in 7 simple steps.
Get a logo for your business.
To get the best result, pair your slogan with a strong logo. However, the logo arrives first. Design a smart logo to represent your cleaning business before you start looking for a slogan. Ideally, you should work on your slogan and motto at the same time, to create a coherent, balanced combination. Make sure that your logo and slogan complement each other and tell a coherent story.
Take your time.
When you're planning to create a motto or a slogan for your new cleaning business, you need to split your work into steps. The first thing you want to spend your time on is identifying the qualities and values that your business has to offer. Also, you want to take the time to study your customer base. This is an important step that will help you come up with the right message to connect with them.
The next thing is to come up with rough ideas. At this stage, you should write down whatever comes to your mind, ask for suggestions from friends and customers. Make all necessary corrections. Creating a slogan can be very tricky, even for skilled professionals. So make sure you're ready for this.
Be simple.
To succeed, a motto and slogan have to connect instantly with the audience. You've got only a couple of seconds to make the right first impression, so take advantage of that opportunity. You should understand why it would be a total failure to use the slogan "The Best Cleaner Since WW2". Opt for something precise and simple.
Use the fewest words possible. Fight the temptation to jam several ideas into one word. Avoid complex, ambiguous terms that would leave your customers trying to guess your message. Occasionally, you can bend the rule if you've come up with a complex word that replacing it would change the meaning of the whole sentence, stick to it! Who knows? Perhaps this word could make all the difference when it comes to making you stand out from your competitors.
Ideally, your slogan should contain one sentence. Nike's famous "Just Do It" is a perfect example. This is a message that is extremely motivational and functions great across all cultures.
Be honest and modest about your service.
Honesty plays a significant role in branding, just like anything in life. Are you sure your business will be able to deliver the best quality your slogan promises? If not, you should adjust it.
Steer clear off challenging words, including "no.1" and "best." These are, firstly, clichés used by unimaginative businesses. Secondly, even if you are the best at what you do, you can not prove it right away.
You must find the golden means. Seek to express the impression of the best standard of service without appearing cocky.
Consider what makes your brand stand out.
Are you offering services that other cleaning businesses are not offering? Do you have more sophisticated machines? Are your staff more trained compared to those of other cleaning companies?
Use your unique service to make your slogan stand out and stick in the public's mind. You are guaranteed to see results when your phrase promises something unique.
Rhythm and rhyme.
Rhythm and rhyme are two important ingredients that will make your slogan stick in the mind of potential customers. These two ingredients will make it easy for your potential clients to memorize your slogan once they hear it or see it on your signboard.
With these easy steps, you're getting closer to creating the perfect motto and slogan for your cleaning business.
How does a recession affects your cleaning business? Check out this article here.
Hiring an expert to create your motto and slogan
It is perfectly okay to hire a professional to create your slogan, especially when you're not good with words.
Many people do this for their business, and they get results. It's called an investment!
So if you're hiring a slogan creator, make sure you're going for a competent one. Depending on your budget, you can either hire a branding agency or a freelancer.
Of course, the cost won't be the same, but a freelancer will be cheaper because you'll be dealing with a single individual.
They can either charge you at a fixed price or per hour. Generally, the average hourly fee of a freelance slogan maker is between $20-$80.
An agency will charge anywhere between $1000 and $5000. This is because getting a slogan is strategic, and it often requires several rounds of revision.
Steps to take before hiring a branding agency or freelancer:
Check the agency's website and go through their portfolio. Check to see if past clients have testimonies to share. People are always eager to share the good news.

Check if the agency or freelancer has handled slogans for businesses similar to yours.

Check what previous clients have to say about the company's customer service. You don't want to hire an organization that will not carry you along. 

Ask questions. Whoever you're hiring must have sufficient information about your business, and must be able to understand your audience. These two pieces of information are vital to getting an effective slogan and motto.
Irrespective of who's creating your slogan, you should only go for the best and nothing more. Your slogan is your business' identity, so you must take it seriously.
Trademark your slogan
You first have to make sure you're not using another person's slogan. That's criminal, and you can land yourself in big trouble if you do.
Once you trademark your slogan, you have all the exclusive rights to use it to make money. Trademarking allows you to sue anyone for using your slogan.
However, not every slogan can be trademarked. Most of these trademark applications won't be approved.
To trademark  your slogan, you have to follow the following steps:
Check the

United States patent and trademark office

(USPTO) website.
Check the database of the

Trademark Electronic Search System

(TESS). This will help you check if your slogan is registered to another business already.

Submit and pay for your trademark application.
Frequently Asked Questions
Do I have to have a logo first?
Your logo is your brand's identity. Ideally, the logo comes first, then the slogan and motto. They all complement each other in branding; the first thing that comes to mind when you hear the word "just do it" is the Nike logo. While you still have yet to get your slogan, your logo can connect to potential clients.
How do I hire an agency or a freelancer?
Hiring an agency or a freelancer to create a motto for you is quite easy. There are freelancing sites where you can hire experts. Also, a simple google search will show you a list of branding agencies available.
How long does it take to create a motto?
There's no predefined time. But ideally, you should get it within a week if you're working with a freelancer. With an agency, it might require an extra week because they have more clients to deal with.
To learn more on how to start your own cleaning business, check out my startup documents here.
Please note that the contents of this blog are for informational and entertainment purposes only and should not be construed as legal advice. Any action taken based on the information provided in this blog is solely at your own risk. Additionally, all images used in this blog are generated under the CC0 license of Creative Commons, which means they are free to use for any purpose without attribution.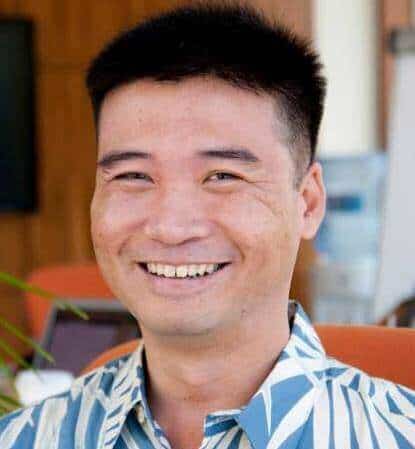 About the author. Entrepreneur and Cleaning Business Fan.
Hi! I am Shawn and I am a happy individual who happens to be an entrepreneur. I have owned several types of businesses in my life from a coffee shop to an import and export business to an online review business plus a few more and now I create online cleaning business resources for those interested in starting new ventures. It's demanding work but I love it. I do it for those passionate about their business and their goals. That's why when I meet a cleaning business owner, I see myself. I know how hard the struggle is to retain clients, find good employees and keep the business growing all while trying to stay competitive.
That's why I created Cleaning Business Boss: I want to help cleaning business owners like you build a thriving business that brings you endless joy and supports your ideal lifestyle.